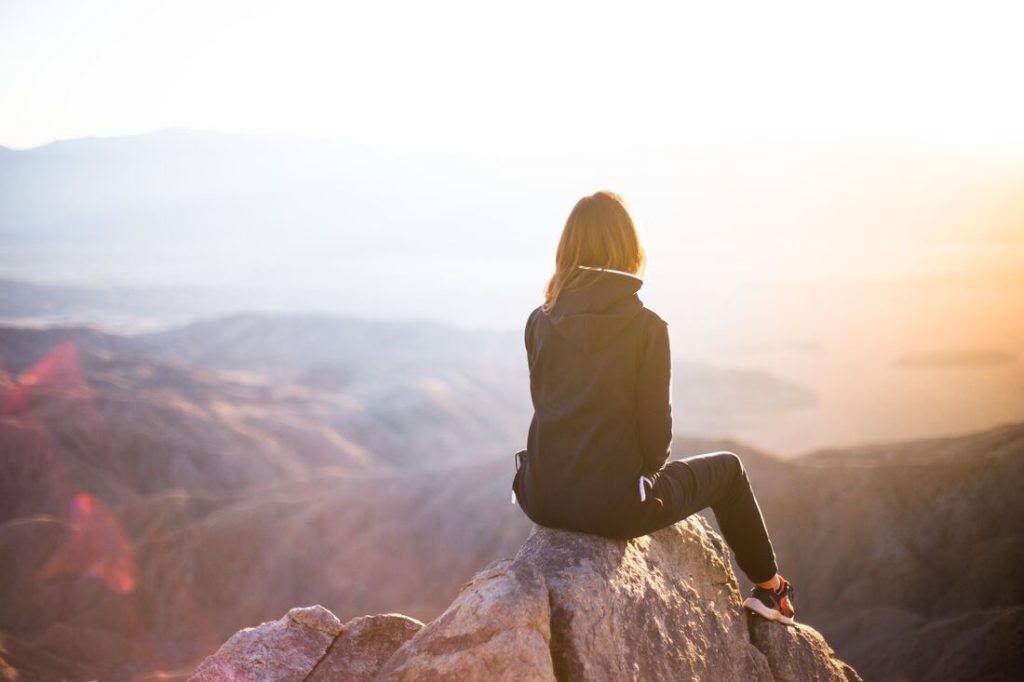 by Una Hubbard
I'll never forget my first encounter with iRest® founder – Richard Miller. I was in the Gold Coast at the first wave of teacher trainings to come to this part of the world, feeling very much out of my depth and wondering if I should even be there – I mean, who was I to think I could teach people to meditate? But there I was, and so was Richard Miller. I wasn't at all sure what to make of him, but I walked over and, with all my nervousness, the first thing I said was, "Hi, I recognise you!" And he said, "Ah, but do you recognise yourself?" And I knew I was in for something, and in the presence of someone, well, different.
Years later, after completing the two levels of iRest teacher trainings, and an immersive retreat on a ranch in Montana, I found myself talking to Richard again. This time we were about to embark on seven days of silent meditation in Sydney. I told him about our first encounter and he laughed. So did I, because now, after steeping in these non-dual practices day in, day out since that first training, I got the joke (could see the humour in all of it), and could finally give him an answer: "Yes, yes I do recognise my SELF."
​I feel so passionate about offering iRest teachings to my students now because I know, first-hand, the potential this yoga nidra practice has to transform.
For me, there was life before, and life after, iRest – and, in the immortal words of Sesame Street, one of these things is definitely not like the other. So, how, exactly, has it made a difference?
Before iRest, I was at war with myself. Today, I look back and can see how I was always drawn to yoga, to meditation, because of such deep misalignment (and not of the anatomical kind). I was so off-center, regularly engaged in self-judgment and self-hatred to the extent that I was emotionally and spiritually dried up and completely fed up. I was severely depressed.
I can see that I needed an 'adjustment'- I needed a compassionate teacher to come over and, instead of saying, "You might try moving your hip over here to free up the pose", they would offer, "Here's how you can lay your ego to rest. Here's how to reconnect with your True Nature of whole, already complete, loving Presence. Here's how to breathe and live again – to free yourself up. And the key is simply in Being, just as you are."
For me, the practice of iRest is one of wholehearted, unadulterated, welcoming – of yourself and of life.
At first, you may feel like you are doing or practising welcoming as you ask, can I welcome it all in – welcome the body, the breath, the mind and all these thoughts? Not just accept, as acceptance can veil a subtle rejection if you feel into it long enough, but unconditionally welcome. Can I be with my beliefs and doubts, my fears and sense of not enough? Can I meet my anger and ugliness and not push them away or cling on to them until my knuckles are white and stiff from the clinging? And if, today, I feel like all there is is rejection, all there is is pushing, can I welcome this in, too?
With iRest and in welcoming, we're meeting ourselves and the realm of the koshas – the many layers or sheaths of identification that we learn to dress ourselves in over the years. You may have heard about the koshas in yoga nidra practice. I think of them as layers we put on and wear like badges, or a pair of trousers (sometimes even a cloak of invisibility!): "I'm a mother, a lover. I'm 34 and a yoga teacher. I'm happy, focused, or I'm angry and anxious, I'm worthy. I'm not worthy" etc…. 
You might try this on and see if it fits: we take on identity as an -'I/me/ego'- and invest in it to completion. We believe in ourselves as a body, an intellect, and we not only feel our emotions, beliefs and thoughts, we become them. We fight for these beliefs, go to war for them, fight battles with our loved ones just to get that point across. We see life as something -'out there'- to seize and make work for us or to control, and the body/ourselves as something to manipulate, to fix and make better. I need to achieve a better pose, because that means, somehow, I am better. Ego says, "Look at me! Look at how amazing I am now!"
Self-help becomes subtle self-hatred.
iRest gives us tools to safely meet and greet and be with all of this – the good the bad and the ugly – as the witnessing presence of all of this.
We learn to step away from our involvement in self, while simultaneously compassionately embracing this involvement with self. Nothing rejected, nothing left behind.
What I've found (and the paradox of what I'm about to say isn't lost on me), is the more this -'I'- sits down to practise, the more transparent this -'I'- becomes. Because eventually, if you practise long enough, you come face-to-face with your sense of -'I-ness'-, or the doer. The question often then becomes: "What is it that is witnessing this -"I"- thought anyway?" When -"I"- practises long enough, the emotions and the thoughts melt away, even -'I'- melts away, and all there is left is the stillness of welcoming, witnessing, lovingpresence. No one doing the welcoming, no one doing the witnessing. And we come into ourselves as, not the doer of welcoming, but Welcoming Presence itself.
iRest is my yoga practice now and it's changed my life. What began as a journey to re-align in all ways imaginable with hatha yoga, led to a deep understanding (a deep down in my bones kind of understanding) that there is nothing that needs fixing and there is nothing to judge. It's taught me that, actually, life isn't something that needs fixing, and I'm not someone who needs improving. No -'self-help'- is required.
Maybe this makes you bristle and your skin prick. You might be thinking: "What do you mean? Isn't change good? There's nothing wrong with improving yourself!" And I hear you. The challenge I offer is to be open to the possibility that you already are everything you ever wanted. That you already are whole and complete, and that this is something you've forgotten.
And make no mistake, with iRest change definitely does happen. But instead of being motivated by -'not-enough'-, it can arise from a deep connection with innermost centre and happen organically, in response to an almost magnetic re-aligning with True Nature.
For me, the war is over and in its wake is compassion and a profound gratitude for the fight.
After all, without it there would not have been this re-discovery of wholeness that Richard prompted me to make with the very first words he spoke to me – that arrow straight to the heart of the matter. And so I'll pass it on to you, whisper in your ear: "Do you recognise your Self?"
Many thanks and endless gratitude outflow to the founder of iRest Richard Miller, the embodiment of non-separation. To my certification supervisor and mentor, Fuyuko Toyota, who first brought these teachings (and Richard) over to Australia, and whose loving presence always shines through. Also to Stephanie Lopez and Jennifer Cabernero, senior iRest trainers whose teachings and encouragement have made such a difference to my life.
Resources:
---
About Una Hubbard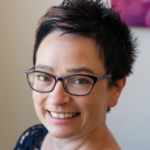 Una Hubbard has been teaching yoga in fitness and corporate environments throughout Wellington for over 11 years. She discovered iRest® Yoga Nidra Meditation in 2013 and completed Levels I and II training directly with iRest founder, Dr. Richard Miller. In 2015 she became the first certified iRest Yoga Nidra teacher in NZ. Since then she has regularly been assisting at the iRest Institute teacher trainings and immersions held in Australia and NZ.
More details here:
www.facebook.com/findingcentre
Email: una@irest.us for more info on iRest in NZ