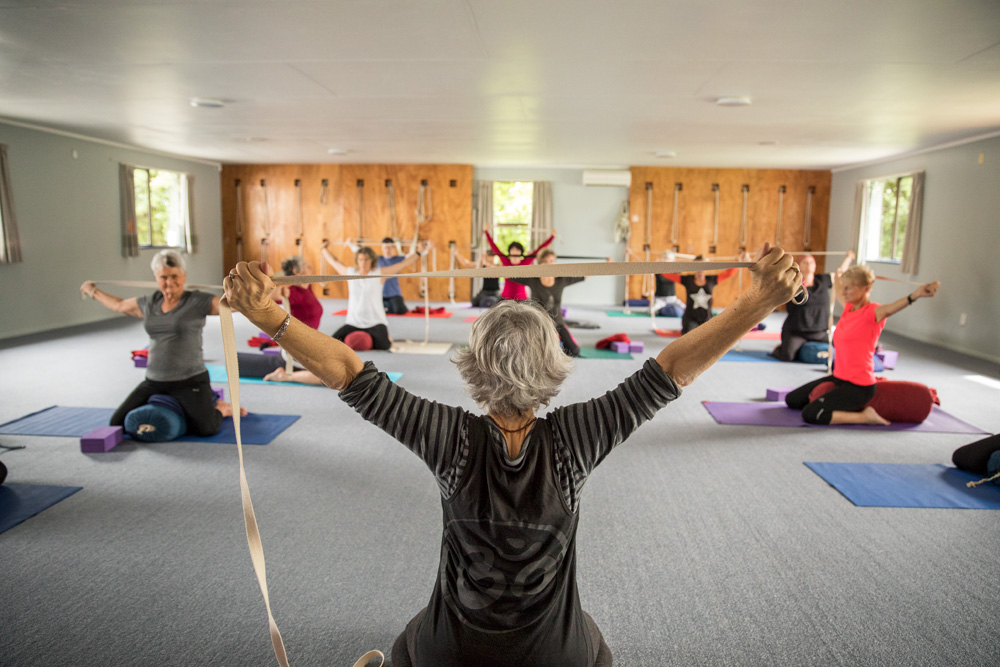 An Iyengar yoga class in a small town hall, some 35 years ago, was my initiation into my relationship with a yoga practice and that exploration continues. I am grateful every day that I decided to try that class.
Like many people's experience of their first few classes, I had no preconceptions or expectations of yoga; all I knew was that when I left after 1.5 hours I felt way better on every level than I had before class.
During a class I was able to disconnect from my everyday life and from thoughts that were constant and at times overwhelming.

At 18 years of age – just as I was about to set off on my big OE – I lost both my parents within a 5 month period, one of these was to suicide. So my life was turned upside down within a short space of time. I had one older sister and we just got on with trying to figure out where to from here. We would survive – we had to!

I didn't realize until many years later that the trauma from this grief and loss resulted in me suffering from an anxiety disorder and panic attacks. I now understand that my yoga classes gave me some respite from this for 90 minutes and that's why for they felt so great.

Some 24 years later, I moved to Tauranga and discovered the Tauranga Yoga Centre, a non-profit community yoga centre.
My practice became more regular and, guided by some amazing teachers, I began to gain more insight into why I loved yoga so much. I relished the tangible moments of being in the present and became aware of how this quieted my mind and assisted me through my life's waves of suffering and joy.
In 2011 I became a teacher and this provided me with more opportunity to deepen my relationship with this wonderful art, science, and philosophy of yoga.
The Tauranga Yoga Centre (TYC) has been my 'go-to' place for many years now. It is more than just a place to teach and/or practice yoga it is a 'community' and its wonderful teachers and students are in many ways my extended family.
The TYC established as Incorporated Society in 1972 and the purpose-built centre opened in 1975, evolving from a group of yoga teachers who gave yoga lessons in the community for a door fee.
Their vision was,
'To offer our community affordable Yoga classes to enable as many people as possible to discover and practice Yoga'
That vision remains the same some 47 years later. A committee still manages and oversees the big picture and financial management and an operations manager was employed some 8 years ago when the popularity of yoga soared.
We currently have 10 part-time teachers and there are 26 classes per week including an antenatal class and a postnatal class for Mums n Babes and we also have a gold coin donation class for women whose lives have been affected by cancer.
Prior to our centre being built, lessons were held at the old St John's Ambulance Hall and St Peters Church Hall on Cameron Road. Eventually, through dedicated fundraising, a deposit was gathered and a bank loan secured to construct a purpose-built facility on land leased from Tauranga City Council. This building still houses the TYC today. Over the years there has been significant volunteer input to adapt and maintain the Centre and equipment.
From the very early days, it was also decided that TYC should not hold to one particular form of yoga. The Centre values and encourages teachers' and students' freedom to explore the diverse range of yoga forms.
---
About Sue Furey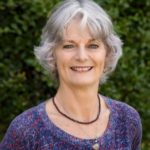 Sue Furey discovered yoga in Whangamata in 1982 and is now passionately teaching classes and workshops at Tauranga Yoga Centre, as well as keeping things running as the Operations Manager.
IYTA NZ trained; Sue is most influenced by the Iyengar style because of its focus on the functional exploration of poses and use of props to assist with alignment and safety in a practice. Whether teaching beginners or general classes her focus is on being 'in your body and breath during your practice.' Sue also teaches yin yoga and a therapeutic class for woman affected by cancer.