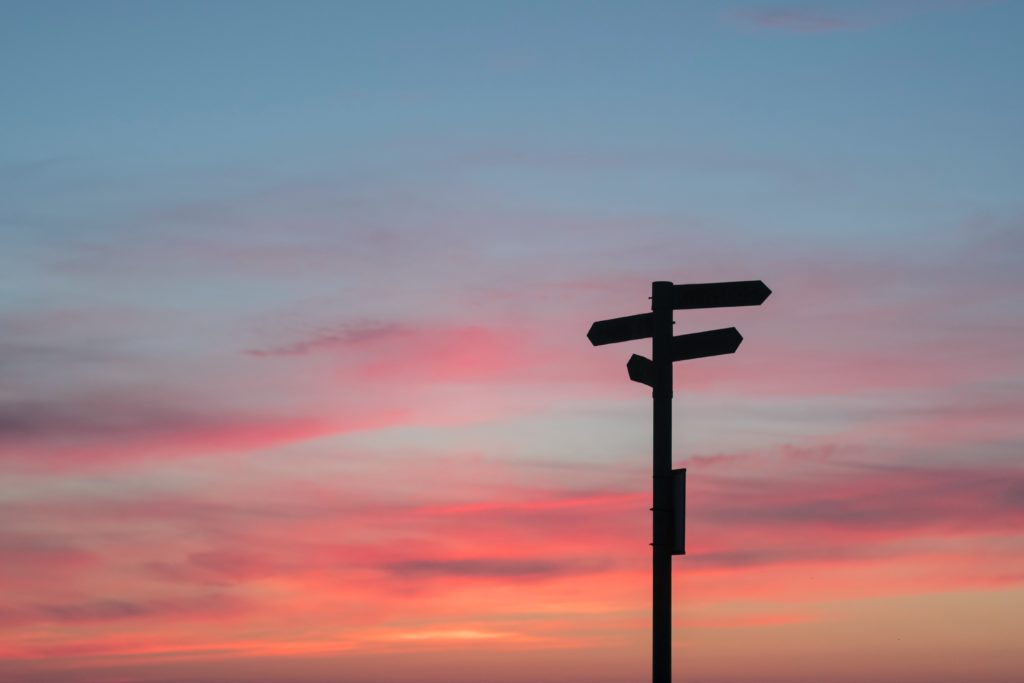 by Felicity Molloy : PhD I MEd I GDHE I MNZ RMT I YogaNZ Council Senior Level 4 1000h I BodyStill massage & yoga clinic
I must be honest – although I love the world of thinking, I have not yet fully thought through a framework that accommodates our future for yoga. Yoga that responds to a pandemic, keeping in mind the urgency, the devastation, remembrance, and the next wave of hope. I offer these thoughts as theoretical embryony, not to cut across anyone's experience but to contribute to discussion that involves yoga practice organising elements of extension and action (and for me not to be petrified by the thought of more change!).
I listen to the heartfelt motivation of several groups I exist within, who express yoga as reassurance and provision. Reassurance requires reminiscence and patience even-in-suddenness. For me, provision is in the formation of 'fresh memory'. A volatile and disturbing space, if memory is to draw on the survival of humanity in devastating circumstance as its prompt. Fresh memory formation as such, is about engaging simultaneously with the past-present-future in reflexive mode. What comes to mind is for what to do next. There must be direction, not necessarily consensus but at least contribution of the collective, and sufficient consistency to move ahead. For me and I think for the collective, this direction centres on yoga practice terms.
Yoga practice: Composites of skill-in action
To think through purposes of forming fresh memory through yoga practice in the pandemic, I call on the Borromean symbol of unity. The unifying mathematics of the Borromean rings gives rise to values from interweaving three issues: unity (consensus), change (gradual), and fresh memory (smriti). First, I seek insights that arise from the intersections of two issues second, mull the third issue briefly in light of the other two and then head on into the middle, as this space is at the intersection of all three issues. Intersection lets me examine issues separately and together.
On yoga and Borromean terms, practice centrality may be considered differently, as in the void (kha – agni) or even, as in what we do next within uncertainty, we may come to a-void. On Borromean terms, the central void is lost if any of the circles separate. However, as the three circles are maintained in tension with one another they create arcing extensions from the centre. The three issues similarly interlocked reform and symbolically hold the centre together – arguably this is the balancing action of practice intention.
Rather than drawing out resources for moving forward at each issues' intersections, we may be able to find inspiration for meaningful changes to practice intention by extending away from the three issues rather than directly into them. I found description of unity and change and memory in the Bhagavad Gita's perennial philosophy, which is shared by indigenous, ancient, and Western cultures. I use Eknath Easwaran's (2007) quotes to help me proceed to practice.
Unity: "How much less for the earth alone" (p. 80). Extended as – We are not alone; we cannot do things alone; the earth absorbs our aloneness; there is tension in aloneness (loneliness).
Change: "But the cycle goes on, the choice to change direction is always open" (p. 236). There is infinite changeless reality; this reality lies at the core of human personality; the purpose of life is to discover the reality experientially (Extended as – through practice we encounter change).
In a nutshell:
▪ Unity without change produces irrevocable tension.
▪ Change without unity is purposeless.
Fresh memory: "In this case the messages have been sorted, but not by a scheme that makes sense to us today. Instead of being grouped by theme or topic, they are gathered by some dominant characteristic like a symbol or metaphor – flowers, birds, a river, the sky – that makes them easy to commit to memory (p. 9).
Finding meaning in metaphor as described by Easwaran above without unity or change, potentially subjects us to alternative fluctuations of the mind – pramana, viparyaya, vikalpa or Nidra vrittis1, or the detour or avoidance of yoga's common purpose that is practice. Practicing fresh memory on the other hand, for our future is the animation of a shared Sankalpa of composure. Composure becomes a schema for a revised yoga culture; change that has meaning committed to memory from practice.
The practice of unifying change
What if we are to put yoga practice into the centre of the three intersecting rings.
"And then the conventional world of multiplicity rushes in again with vigor and vividness that the memory of unity, though stamped with reality seems as distant as a dream (Easwaran, 2007, p. 27).
If we are to think of yoga practice as sensing, sufficiently to materialise the interwoven unity/change/memory intention (Sankalpa), we cannot entirely let go of avoidance, as this is a separation. That is, without avoidance, yoga practice is now locked into the tensional intersections of the three circles. The prompts for what then to do are more visible and possible as insights or dominant characteristics. Each new insight becomes a dynamic application of change values: gradual provision for practice with powerful purpose so that:
▪ Practicing change through yoga is about – Then where am I; the nature of my/our mind; sensing/feeling (recognising with deliberation the emotions or the will or the intellect in flux and so on) and,
▪ Practicing yoga purpose as in generating and holding faith in the unitive purpose of sufficient repetition in a whole community for change to occur.
▪ Who practices meaningful meaning-making yoga (a community of practicing change and unity)?
So, I think the question we may be starting to ask ourselves is, what are the constants of yoga practice, rather than who belongs to the community. If this is a question then what can we do to ensure constancy so that 'fresh memories' imbued with the past (now that this has happened, it has already happened), present (unity is now so what language can we use to be sure of what is happening presently and how are we reassured by consistency, repetition, and community), are harnessed to a future (fresh memories positioned for increased local and global consciousness, of which brings up the issue of practicing place, which I won't go much into here).
1Vrittis may be considered as altering types of thoughts in that they produce fluctuations within thinking that affect consciousness. The 5 key vrittis are: correct knowledge (pramana), inaccurate knowledge (viparyaya), imagination – the imaginary (vikalpa), dream to sleep (nidra), memory (smrti).
▪ Alone on a mat
▪ Alone in a room
▪ Alone in the world
▪ Together on a mat (let us not exclude online communication)
▪ Together in a room
▪ Together in the world
To wrap the Borromean, I draw on 'ahimsa' as mantra for a future in transformational practice as this position seems to require even less invasion of difference or even, say, comparison just observance of values emerging from this musing, and possibly a pathway forward:
▪ Community (unified, changing, generating the site of fresh memory)
▪ Consideration (of self and others on practice terms)
▪ Consistency (regularity of practice)
▪ Repetition (practicing)
▪ Study (what more can be known for understanding purpose)
▪ Support (who can we support and how can that support become resilience)
▪ Tolerance (what can we all tolerate together)
Ka kite, Dr Felicity Molloy
Acknowledgment
Peter Thomson, Senior Iyengar yoga teacher who inspires me to think along a practice order, even online and during the pandemic.
Reference
Easwaran, E. (2007). The Bhagavad Gita. Tomales, CA: Nilgiri Press.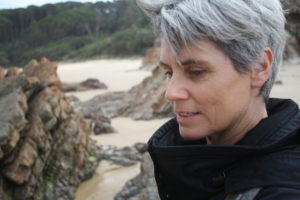 Felicity was drawn to teaching human movement as a communicative form through extensive practices in yoga, somatics, massage, and contemporary dance. She has taught yoga in New Zealand since 1990. To maintain 'practice' as the source of knowing the body, Felicity maintains yoga practice with Senior Iyengar teacher, Peter Thompson (Australia). She has taught yoga and somatics in many community studios and developed Anatomy & Physiology and Touch and Modification workshops for yoga teacher trainees. Felicity is experienced in developing tertiary qualifications, bringing movement literacies to practice-based education. She is a founding member of Unitec SPASA and developed NZQA curricula for yoga, somatics, and dance teaching on undergraduate dance programmes at Unitec and Universities of Auckland, Otago, Waikato, and AUT. Since 2000, she has worked at the Westmere clinic (BodyStill) practicing remedial massage and teaching yoga one-on-ones for clients' postural and therapeutic needs, including yoga for Olympic cyclists. 2014-2020, Felicity embraced several key roles at Wellpark College of Natural Therapies – Massage & Yoga Programme Leader/Education Advisor/Academic Manager. In these roles, she established a founding relationship with the Yoga Therapy Global Consortium (2018) and Yoga Australia (Wellpark Advisory Board).