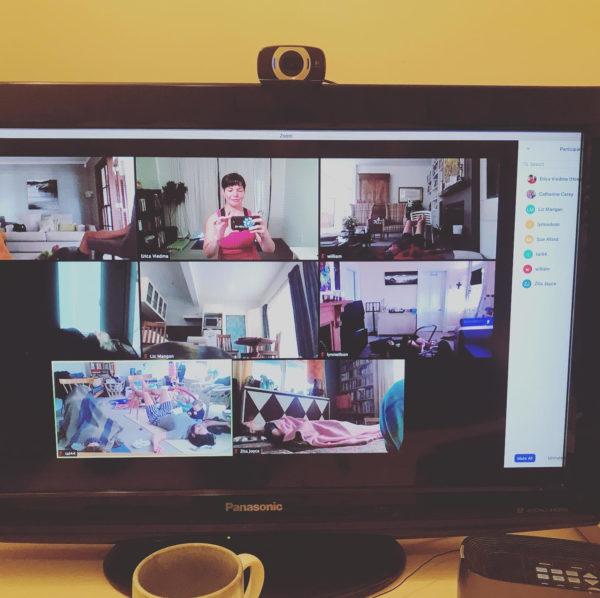 by Erica Viedma
"What can we do when fear comes up for us or for our students during the practice?". Geeta Iyengar replied, "When fear arises, you must lift your chest. You must lift your heart."

A Posture of Courage by Christina Sell
The third week of our national lockdown and many yoga teachers around New Zealand, and the world, have started teaching online. Some teachers are on Facebook Live or pre-recorded classes. I even attended a yoga class based in New York with 60 people from around the world, all from the comfort of my home in Christchurch. Personally, I have more teaching work than I ever imagined possible under these circumstances – all online live classes via Zoom.  
Thinking back to the process of transitioning from studio teaching to online teaching, it was a steep learning curve and took a great deal of courage.
Now that I am established teaching online, I am so grateful for this lifeline to my community and my livelihood. It is especially amazing to keep teaching when most of the time none of us know what day of the week it is or which way is up. My time teaching is a point of clarity – an anchor amongst the pandemic turmoil.
One of the people who helped me take this jump into the unknown was Nancy Gibson. Nancy has been teaching yoga online for a number of years and very generously offered to share her knowledge with NZ yoga teachers. We got together virtually on the first weekend of lockdown; it was wonderful to see so many teachers at her online workshop and to watch the mood shift from nervousness and suspicion to excitement and action.
Here are a few of my take-home learnings from Nancy, from my "Zoom Buddies" support group, and from my personal experience.
As yoga teachers, we are incredibly well equipped to teach in the online space. We are taught to teach with direct language, words like arrows, and it is miraculous to watch your words shoot through the internet and land in the student's mind and body.
Do not undervalue your work. We have all worked hard to bring yoga into our lives and every time we teach, be it online or in person, we are giving more than we receive. Yes, some people in our community will be under financial hardship and this can be dealt with individually. However, as a collective, we can value our teachers and keep paying for our classes as usual, and this will ensure the sustainability of our studio system.
Your students will be very forgiving and supportive. Don't worry if you don't have everything perfectly sorted. Maybe your camera is not great, maybe your setting is not the most practical for teaching. That's ok, just get online and see how powerful it can be to provide a space for your community to meet.
Allow your online offering to reflect the nature of your business and values, especially when deciding the format and the frequency of your online teaching. If you have a large studio with a wide community to serve, then bigger online live or pre-recorded classes will fit your business style. If part of your service is to offer personal feedback, then you want to keep classes to around 12-15 people maximum and price accordingly.
Know that teaching online is just as, if not more energy draining, than teaching in person. You may consider slightly shorter classes and/or less classes a week than usual. Also, people may be more flexible with timings, so think about what suits your home life. 
For those about to take the plunge online, there will be many questions. Seek support, where you can.
Finally, take care of yourself. I, like many, am feeling the fatigue of having to adapt every part of our lives, private and public to our "new normal". For those who have transitioned online, take a breath, and enjoy the fruits of your labour. For those who want to get online and are yet to take the leap – know that it is possible, it is rewarding, and don't hesitate to reach out to your community for help.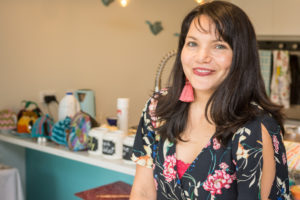 Erica Viedma is a certified Iyengar teacher who specialises in mindful movement. Having been a professional dancer for much of her life, Erica brings a range of somatic modalities into her teaching. She has been teaching mindfulness in Christchurch Primary Schools for over five years and integrates this work into all her classes.