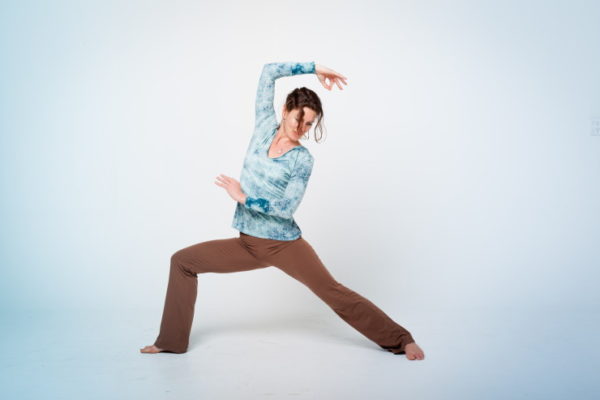 Mention doing 108 sun salutations in a row to most people, even regularly practicing yogis, and their eyes widen as their mind says "No way!"
Yes way!
Not only can your average yoga practitioner easily complete 108 sun salutations, but it's such an energizing practice, that at the end of 108, some people actually feel like they want to do more.
Remember, yoga is not "exercise". It doesn't wear out the body, but energises the mind, body and soul.
Sun salutations open and energise the entire body, and done with total awareness, bring more and more prana (life force) into the system.
In fact, the greatest obstacle to completing 108 rounds of sun salutations is not the body but the mind – but more on how to work with the mind later.
First, why 108 sun salutations?
Why 108? The number 108 has long been a number of significance in India, birthplace of yoga.
Nobody knows for sure why it is so, but some of my favourite reasons are:
The chakras are the intersections of energy lines, and there are said to be a total of 108 energy lines converging to form the heart chakra. One of them, sushumna leads to the crown chakra, and is said to be the path to Self-realization.
The ancient Indians were excellent mathematicians and 108 may be the product of a precise mathematical operation (e.g. 1 power 1 x 2 power 2 x 3 power 3 = 108) which was thought to have special numerological significance.
1, 0, and 8: 1 stands for God or higher Truth, 0 stands for emptiness or completeness in spiritual practice, and 8 stands for infinity or eternity.
There are 54 letters in the Sanskrit alphabet. Each has masculine and feminine, shiva and shakti. 54 times 2 is 108.
Shiva Rea, who began Global Mala, an annual event marked by practices repeated 108 times, often sun salutations, says this is where the significance of 108 comes from:
Renowned mathematicians of Vedic culture viewed 108 as a number of the wholeness of existence. This number also connects the Sun, Moon, and Earth: The average distance of the Sun and the Moon to Earth is 108 times their respective diameters. Such phenomena have given rise to many examples of ritual significance.

According to yogic tradition, there are 108 pithas, or sacred sites, throughout India. And there are also 108 Upanishads and 108 marma points, or sacred places of the body.
But you don't have to know why to experience the power of 108 sun salutations. In 2008, over 150 yogis attended Global Mala in Wellington, and these were some of their comments after completing the sun salutations:
I  wanted to 'crack the ton' and try a moving meditation again.. so on I went on that wintry Sunday. The first and second set seemed to fly by,  the third set was more challenging. It was harder to keep the moment and to focus on me and not have my thoughts wander everywhere. It took me most of the final set to get that sorted and I just felt like doing another 100 or so when we finished! – Antony
I thought the experience was meditative and invigorating at the same time. It was like being in rhythm with your own body rhythm as well as the rhythm that as a group we created.  – Sheridan
Hi I'm not one for great words. But it brought me into a nice flowing trance state… and it was amazing to me how the 108 seemed to be completed faster and easier  than expected. – Fiona
Last week I led one of my Prana Flow classes through a 27 round sun salutation practice. They had that same look on their face when I announced it at the beginning of class – 27 sun salutations! But I reminded them that the only obstacle is the mind – the body is more than capable. Child pose is always available as a substitute for a downward dog. Half plank is as powerful as plank.
And so we began. At the end of each round, as we pulled our hands down into our heart, the energy from the room increased. At the end of the 27, one student told me afterwards:
I felt more energised than when we began, I just wanted to keep going! – Miguel
If you want to begin a daily practice of sun salutations, here's how to do it.
Start with five every morning, and add an extra sun salutation each day. Make it a daily practice as this builds consistency. At the end of the first week, you'll be doing 11 sun salutations, and starting to get that energising high everyone talks about. Past ten is also when the mind starts to come into play – this is our opportunity to play witness, and be non-reactive.
When we practice the same movement over and over, invariably it is the limits of the mind we come up against first:
"There's so many left!"
"This is boring."
"I'm over it."
"I can't be bothered."
"How many more?"
And on and on it goes… give it free rein and your mind can weave quite the story. But all you need to do is keep coming back to the breath. Inhaling, exhaling, inhaling, exhaling. Forget about how many you have to do. Forget about whether or not you can do it. Forget about what it will feel like when you finish. All that truly exists is the breath and the movement that you are currently doing. Give yourself fully to that movement, that breath.
In essence, there is only over one sun salutation to complete – the one you're in. If you can stay present focused, on this one sun salutation, on the breath required to complete it… you will effortlessly drop into the meditative trance state that people talk about, and before you know it the 108 will be over.
This is the key.
Stay here and now, stay with the breath, with with the one place you are at the moment – because you're no-where else.
Remember too, as you practice at home, doing it in a large group is an entirely different experience. The group energy also carries you through, and time seems to speed up. There were 150 yogis at Wellington's Global Mala last year, we expect there to be around 500 this year. Imagine the energy of that – 500 people moving and breathing in unison as they complete 108 sun salutations.
Now that's powerful.
Want to add some variety? Learn new and exciting  variations of Sun Salutations with these Video Series: