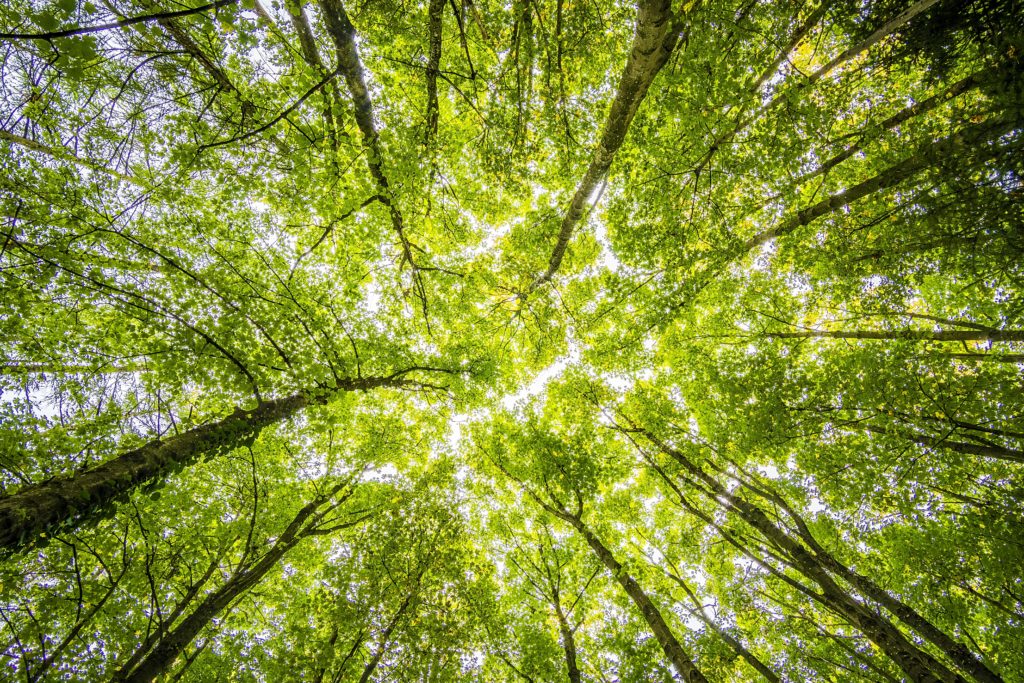 By Kristine Kaoverii Weber, founder of Subtle Yoga
It's 2003 and I'm at a very famous yoga teacher's workshop in North Carolina. Many of my yoga teacher friends were buzzing, they were so excited and couldn't wait for this teacher to come to town. They encouraged me to tag along. When I walked in, the room was packed – about 100 people. And there were 5 or 6 assistants strategically placed throughout.
I am not a naturally very flexible person, and I was by far one of the least flexible in the room. So, when it came time for the poses like forward bends, splits, and pigeon, I got a lot of attention from the assistants.
Their job was obviously to push us a little further into poses and they loved working with my less flexible body. They pushed down on my shoulders, tried to adjust my hips, and tried to help me get the pose "right." They said things like, "This is helpful for beginners."
Which made me chuckle because by 2003, I'd already been practicing yoga regularly for 12 years and I'd been teaching for 7.
I knew my body pretty well and I knew that I didn't like the extra push into poses.

In fact, I was a bit worried that I would get hurt if they kept pushing me so I finally turned to the one assistant who had positioned herself right behind me and said, "Please stop, I'm fine and don't need any more help thanks." She raised her eyebrow, gave a little huff, and walked away. 
Phew.
Fast forward 20 years and fortunately, for the most part, this kind of "assisting" in yoga classes and workshops is starting to fade. More and more teachers are realizing that there may not be a good reason to push people into poses, or perhaps even to touch them at all.
I think touch can be very healing. I have more than 1000 hours of energetically oriented bodywork training and I practiced Massage Therapy (Shiatsu) for more than 10 years. I love massage.
But practicing yoga is different.
And teaching yoga is different.
Here are three reasons I rarely touch students:
I don't have a license to touch
When I stopped doing massage I let my license lapse – so I do not have legal permission to touch people (and my MT license did not cover my yoga teaching at the time anyway). Students may give me permission or ask for touch (I have had people in classes ask me to massage their necks, I've even had them ask me to crack their backs!). But this makes me think about the legality of it. What if they changed their minds in the middle of class or later decided that my touch injured them, even if they had asked initially? My liability insurance would not cover me. Then there's the expectation part of that – what if students start expecting me to massage their necks during savasana? As if that is an essential part of the class? (Once I was asked to come teach a class at a private home and told that savasana massage was expected and part of my contract). Also, there are reasons not to touch during subtle, internal practices (see #3).
Many students have trauma histories
I don't know the trauma history of everyone in my class. Some people may be triggered by touch – it may send them back into their trauma. Others may feel left out if I touch someone else but don't touch them. They may start to think that I play favorites with students. Then there are the people who don't want to be touched at all. Some yoga teachers use the method of asking students' permission to touch them. Others use cards or chips that can be flipped over with "Assist" printed on one side and "No Thanks" on the other.
These can be helpful solutions for those teachers who wish to use a lot of touch in their classes. But I've worked with students with severe trauma histories. What I can tell you is that even offering choices can feel overwhelming or paralyzing. They may think, "What if everyone sees that my card says 'no thanks'? What will they think of me? Will they know how damaged and useless I am?" Or they may feel like they must please the teacher and so they say "yes" if s/he asks them if they'd like to be touched, even if they don't want to be. They may feel powerless to say "no."
Internalization of Awareness
For me, yoga asana and pranayama practice can be very subtle. They help me internalize my attention and prepare me for meditation. Yoga helps me develop the skill of going inward – interoceptive awareness which can lead to Pratyāhāra, or the withdrawing of attention from the outer world.
In many practices like Śavasana, or just about any quiet asana where I'm lying on my back and moving slowing, as well as prānāyāma, and certainly in meditation, I'm trying to cultivate inner awareness. When the jnanendriyas (senses) are stimulated by touch, I find I am distracted from – and in fact that touch detracts from – that process.
My ideas around touch in yoga teaching have evolved over time.
There was a time when I was more influenced by pop yoga culture – which told me that touching students in yoga class was the best way to teach yoga and was the sign of a 'good' yoga teacher. So I touched people back then. But I was never a huge proponent. A popular local yoga studio often offered a workshop called, "Juicy Assists" and I remember thinking, "Yikes. That is so not for me!"
I am still willing to touch someone if they have really poor proprioception, or if they struggle terribly with understanding how I'm asking them to move. But I will typically only do this if they request my help and ask me to touch them. Another reason I might touch someone (after asking) is if they look like they could be hurting themselves.
I no longer touch because that's what pop yoga culture has determined is good yoga teaching. I don't think that's a sign of a good yoga teacher anymore.
Now I think a sign of a good yoga teacher is someone who can guide folks to have their own experience in their bodies, learn to self-regulate their nervous system, and develop the skill of interoceptive awareness that can transfer to good decision making in their lives (because they know themselves better). I think a good yoga teacher helps people access self-compassion and self-kindness, and helps them develop greater spiritual connectedness.
---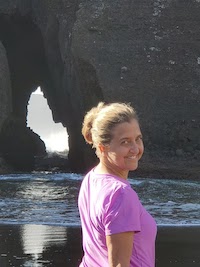 Kristine Weber, MA, C-IAYT, eRYT500 is a leading world authority on the neuroscientific benefits of slow, mindful movement, and the founder of the Subtle® Yoga Revolution series of online courses and trainings for yoga teachers. She has been studying yoga and holistic healing for nearly 30 years, teaching yoga since 1995, and training teachers since 2003. Her organization provides online, holistic mind-body trainings and clinical services, including yoga teacher trainings at the RYT200 and RYT500 levels and trainings for behavioral health professionals, with the mission of enhancing community health infrastructure.