by Kara-Leah Grant
It's that time of year again… the run-up to Wanderlust, which means I get to interview all kinds of amazing yoga teachers.
First up in the series is Suzanne Sterling, in part because she's also a founder of Off the Mat Into the World which is running some events in New Zealand and Australia this October (just been) and December.
Interviewing Suzanne meant finding out the low-down both about Off the Mat and how awesome it is, and about her and how awesome she is.
I know, that's several superlatives in one sentence, but it's difficult not to be gushingly enthusiastic after talking to Suzanne – she's just that kind of woman.
She's expressive, energetic, effusive, effervescent and enlightening.
This makes total sense, given her life path. Not just a yoga teacher, Suzanne is also an ecstatic vocalist, musician, activist and trained public ritualist. Really, she's a priestess in yoga teacher guise, using teaching as a way to invoke the sacred and facilitate group experiences of ritual.
She's big on finding your voice and living your truth, which ties nicely into both the ecstatic vocalising and the yoga.
If you can't open up your mouth and allow sound to move through you, it's difficult to speak up when you need to be heard. Suzanne on the other hand knows how to make herself be heard – not just in the world of yoga, but also in the world of activism and politics.
In 2007, along with powerhouse goddessses Hala Khouri and Seane Corn, Suzanne founded Off the Mat Into the World. The three women wanted to rally the strengths and resources of the yoga community and channel it into social change in a meaningful way.
That's no small task.
But seven years on, Off the Mat Into the World is going from strength to strength.
Here in New Zealand they are running a series of workshops focused on teaching people (not just yogis) how to: Embody your Purpose.
The next workshops are in Wellington on December 6 and Christchurch December 7. Click here for more information (but watch Suzanne first, she'll get you all fired up).
And, if you haven't yet booked your tickets to Wanderlust, get on over to the website and put some cash down. Classes are filling up fast – especially ones by the international teachers like Suzanne. If you've got any interest at all in voice, chanting, song, ritual, revolution or connecting to your wild self, Suzanne is the woman for you. (Links under the video.)
Quotes from Suzanne's interview:
On Off The Mat and Into the World:
"The yoga community can be navel gazing and completely self-involved, and that doesn't serve anyone, no matter how healed you are, or how much asana you perfect…"

"If not us in the yoga community who?… We have some of these skills and tools to deal with our own trauma. Most people in the world don't."

"We've gotten a lot of flack for it. Because we don't know everything. We haven't perfected all the pieces yet. But we've been bold enough to start. And that's your message to other people"
On the Global Seva Project:
"We go out and work in the field. It can be devastating. It can be intense… and because of that we always do a process of becoming present to what's real for us."
On Finding your Purpose:
"The key is to figure out where to next is what breaks your heart about the world and what is joyful to you, there's some place where those two come together and you can serve."
On Her passion for Singing and Self Expression:
"I see my work as just reminding people that this is what we're hardwired for people! We're supposed to come together in groups and sing and chant and move."
On Ritual:
"It can be used to create revolutions.. revolutions of the spirit."
On Festival culture, Rituals, and Drugs:
"We go to altered states of consciousness without necessarily needing to take drugs every time..we know those spaces exist where we are connected to all things.. we can get there. We have pathways."
Suzanne Sterling on Why What You Love is Key to Your Service
A snippet of Suzanne at Wanderlust Festival Tahoe 2013
You can see Suzanne's teaching schedule at Great Lake Taupo, NZ here.
Check out Suzanne's teaching scheduled at Cockatoo Island, Australia here.
Buy tickets for Wanderlust Great Lake Taupo New Zealand.
Buy tickets for Cockatoo Island, Australia.
About Suzanne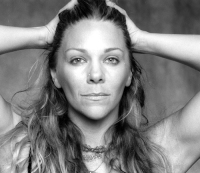 Suzanne Sterling is a dedicated musician, yogi, activist and social innovator who has been performing and teaching transformational workshops for over 20 years. She is a leading expert in sound and consciousness and her unique style is a passionate, ecstatic journey into the heart of creativity, authentic connection with Source, and joyful service.
She has been a featured artist/teacher at numerous festivals and conferences such as, Wanderlust, Omega, Esalen, Kripalu, Yoga Journal, Hanuman, Burning Man, Ecstatic Dance, Bhaktifest, Boomfest, LIB, Earthdance (where she led the worlds largest Spiral Dance for 5000 people) and many more. 
She is also part of the nationwide faculty for YogaWorks Teacher Trainings.  She is one of the co-founders of OTM, and is the Director of the Seva Challenge. For many years, she has worked with Starhawk and the international Reclaiming Community, creating ritual and training teachers in eco feminist spirituality.  
An award winning musician, she has released three solo albums, five DVD soundtracks and has 3 new albums being released in 2013.  Her life work is dedicated to inspiring others to find their unique voice and to use self expression as a tool for community building and conscious evolution. Find out more at her website.