by Kara-Leah Grant
Peter Fernando has been living with chronic illness for almost two decades, including seven years spent as a monk in the Thai Forest tradition.
He's seen over 24 different health professionals in different modalities, including both conventional, Tibetan, Chinese, and alternative medicine. At some point though he realised that his experience may not go away and his focus shifted to changing how he was relating to his illness and the pain.
His new book Finding Freedom in Illness looks at this journey and how it has ultimately brought him towards greater freedom within the self. On that journey he was asking himself questions like what's it like to not react to pain? How do you meet anger at one's physical condition? How do you meet the dark emotions which come up?
What struck me the most about reading Peter's book was the universality of his message. The journey he describes is identical to my own journey over the last 15 years or so. In fact, I wish I'd come across his book many years earlier as it would have helped me make sense of some very sticky conditioning of the mind.
I sat down and spoke with Peter about what it means to be free, the conditioning of the mind, the nature of the heart, the dark emotions, compulsive becoming and the assumption that success in spirituality is success in control.
The beautiful thing about speaking to Peter is that I felt like I was receiving teachings as he spoke. What joy!
Peter Fernando on Illness as a Spiritual Practice
About Peter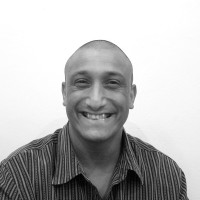 Peter Fernando trained as a Buddhist monk in the Thai Forest tradition for seven years, and lived within intensive practice environments for most of his twenties. Upon leaving the monastic life he was invited to teach in Wellington by New Zealand mindfulness trainer and meditation teacher, Stephen Archer, and was one of the founders of Original Nature Meditation Centre in 2009.
He finds a lot of joy in exploring ways of translating Buddhist mindfulness teachings in an urban, lay context, and supporting others in the practice of awakening. As well as his influences in the Buddhist tradition, his current interests include contemporary approaches to somatic healing and practices for living with chronic illness and pain.
He is the author of 'Finding Freedom in Illness – A guide to cultivating deep well-being through mindfulness and self-compassion', published by Shambhala in 2016. You can read more about it here. Find out more about Peter on his website.