Yoga can profoundly transform our lives – physically, emotionally, mentally and spiritually. It can take us from a place of utter despair to a place of complete joy.
The process and journey of yoga is not always easy though, and it always helps to have someone to walk the path with.
That's where The Yoga Lunchbox comes in – here you will help you find support for your journey, wherever you might be along the path – shiny, fresh, novice student, or decades-long, dedicated practitioner.
We at The Yoga Lunchbox believe that:
Yoga transforms lives by healing mind, body and spirit.
Yoga isn't just something that we do, yoga is the quality of presence that we bring to everything we do.
Yoga has the power to transform our society from the inside out.
The best articles are those written by yoga practitioners about their real-life experiences of learning on and off the yoga mat.
The Yoga Lunchbox is here to:
Reassure us that whatever we encounter along the path of yoga is all part of the process.
Encourage us to try more than just asana, and to try more than just going to class.
And it's here to celebrate the joyful aspects of making yoga a part of your daily life.
In our 1000+ articles you'll find loads of ideas and suggestions on how to practice that promote, and advocate those very things.
There is no doubt that somewhere on this site, there will be something you're looking for about yoga. Just use the Search bar to find what you need.
Top 10 Things to do at The Yoga Lunchbox
About Editor: Lucinda Staniland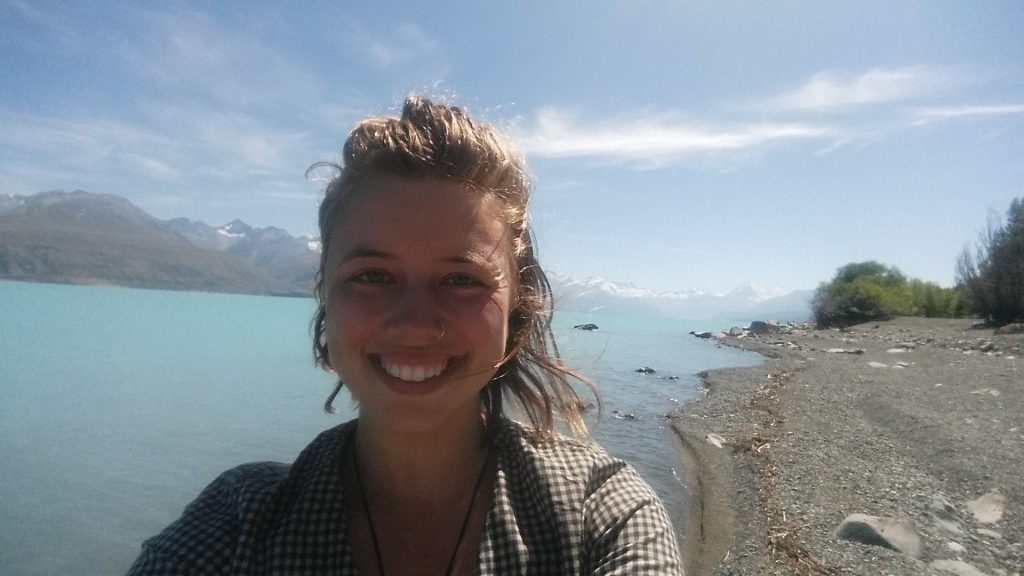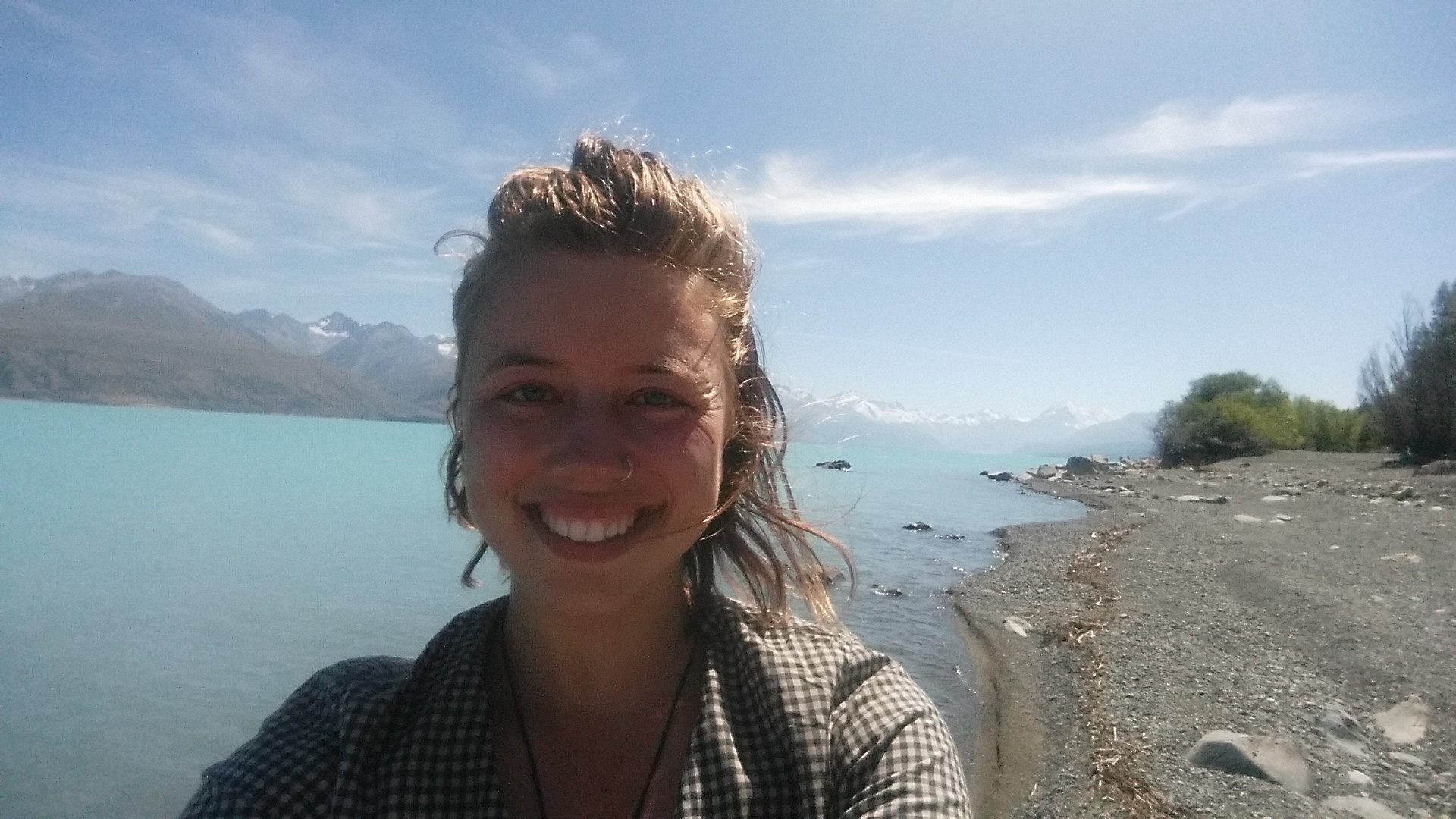 Lucinda Staniland is an editor, writer and dedicated yogi.
Lucinda has worked at The Yoga Lunchbox since 2012. She loves the opportunity to be constantly immersed in the world of yoga, and particularly in the vibrant NZ and Australian yoga communities.
Lucinda senses a deep and relevant connection between yoga and how we show up in the world. She loves all kinds of movement and body work, particularly when they take her out into the natural world. Lucinda has undertaken several lengthy cycle tours, and in 2016 she walked the length of New Zealand's South Island on the Te Araroa trail.
She's still learning what yoga is all about, but she hopes that her yoga practice will continue to lead her deeper into an intuitive understanding, and honouring, of her self, her body and her place in the world.
About Publisher: Kara-Leah Grant
Kara-Leah is an internationally-renowned teacher, writer and retreat leader. Millions of people have been impacted by the articles, books and videos she has published over the last ten years.
Her passion is liberation in this lifetime through an every day path of dissolving layers of the conditioned mind into deeper and deeper presence.
Her work, through her teaching, writing and retreats, focuses on using the process of inquiry to reveal conditioned mind and so help people to drop down into beingness and presence.
Kara-Leah is a co-founder of The Heart of Tribe along with Ben Ralston and the founder of New Zealand's most popular yoga website The Yoga Lunchbox.
Her practical and potent book Forty Days of Yoga, which draws heavily on her own experiences, has helped thousands of people establish a regular home yoga practice. She is also the author of The No-More-Excuses Guide to Yoga. 
Daily yoga practice has been the anchor of Kara-Leah's life for more than a decade now and her deep and varied practice has taught her into how to practically apply the tools of yoga to our daily lives on a physical, emotional, mental and spiritual level.
As a result, the way she teaches 'yoga' has evolved past asana classes and into her retreats, presentations, seminars and workshops. No matter how she's delivering what she does, Kara-Leah's passion is helping people wake up to their potential as unlimited beings.
Her passion now is working with people on retreat, and individually, to move past the conditioning of their mind and deep into their true nature as presence.
Advertise with Us! And Reach 40,000+ yoga-lovers every month
Want to advertise on The Yoga Lunchbox?  You have three options available to you – Display Advertising, Sponsorship or writing an Editorial Article for us.
The Three Month Sponsorship Package Includes:
An ad in the sidebar 300 px by 200p, seen by 40,000+ people a month.
One article on your product or service – could be a Skype interview, a text interview, a review, or an article. (This stays up on the website indefinitely and must fit with our editorial policy. Because it's not advertorial, we take an objective view of your product or service. This makes the editorial much stronger, and people are more likely to trust it.)
Six social media mentions over the three month period, not including the mentions about the editorial piece. (Facebook 5100 fans)
An ad about your product or service in the sidebar of the RSS email, which goes out to 1600 people once or twice a week
An ad about your product or service in the sidebar of the Quarterly Digest which goes out to 3800 people once every three months.
Total Cost NZ$499+GST. Full cost to be paid in advance. 
Once the money is received, the ads start running and we discuss what kind of article is going to work best to promote your product or service.
Note: Only a limited number of sponsorships run on the website at one time and this is a popular service. Even if you don't plan to advertise for a few months, it's worth getting in touch & booking your spot.
Sponsorship packages are by application only – because it includes an editorial article of some description, we have to be genuinely excited by your offering & fully believe in it so we can authentically write about it. 
Inquire below or send an email direct to Lucinda.
Display Advertising in the Sidebar
NZ$89+ GST/month
Sidebar Adverts are 300 pixels wide by 200 pixels high.
Larger ads can be booked at a proportionately increased rate.
10% discount for 3 month bookings or 20% for six months.
File types accepted are jpg, tiff or pngs.
Spots are limited, and often booked in advance. Even if you don't want to advertise now, it's advised to find out about availability.
Inquire below or send an email direct to Kara-Leah.
Editorial Articles to Promote your Product or Service
There is no direct cost for submitting an editorial article, however if it needs more than 15 minutes of editing to bring it up to publication level, this is charged at $40NZ+GST/hr. (Most articles need 15 to 90 minutes of work).
Submission Details:
Articles MUST be strong editorial, not advertorial or marketing. We have strict editorial guidelines which you can read here.
Articles must be 700 – 1500 words long.
Please include relevant details about your product, service, class or retreat at the bottom of the article.
Please also include a bio.
Not every article is accepted for publication. If we accept your article, but it needs editing work, this is charged at $40/hr. We will contact you to make sure you want to go ahead if this is the case.
This is an excellent example of a strong editorial article successfully advertising the author's retreat (which sold out).
Please submit your article well in advance of your event. We schedule 2 or 3 weeks ahead of time.
TIPS FOR SUCCESS: Make sure your article is original, informative, actionable, authentic and says something new and interesting.
History of The Yoga Lunchbox
The Yoga Lunchbox was founded in October 2008 by Kara-Leah Grant after she attended her first Prana Flow Teacher Training Module with Twee Merrigan.
Inspired to blog about yoga, Kara-Leah called her website Prana Flow NZ.
By early 2010, Kara-Leah decided to rebrand as The Yoga Lunchbox to reflect the wider yoga community she was writing about. The website was no longer about one specific yoga style, but about Yoga itself.
Since then, the site has grown to over 1000 articles including Skype Video Interviews with many of the world's leading yoga teachers including Cameron Shayne, Shiva Rea, Tiffany Cruikshank, Mark Whitwell, Duncan Peak, Ana Forrest and J. Brown.
In 2017, Lucinda Staniland was promoted to Editor, and Kara-Leah took a step back from the day-to-day running of the website, retaining her over-all vision as Publisher.
Privacy Policy
This privacy policy applies to https://theyogalunchbox.co.nz and http://karaleah.com owned and operated by Aarohati Limited. This privacy policy tells you how we collect, use, and protect your personal information.
By visiting our websites (Sites) https://theyogalunchbox.co.nz and http://karaleah.com, you accept and agree to the terms and conditions of this privacy policy. In particular, you consent to our collection and use of your personal information as described in this privacy policy.
Please read this Privacy Policy carefully. By visiting and using either of our Sites, you agree that your use of any of our Sites, and any dispute over privacy, is governed by this Privacy Policy. Because the Web is an evolving medium, we may need to change our Privacy Policy at some point in the future, in which case we'll post the changes to this Privacy Policy, accessible via either Site and update the Effective Date of the policy to reflect the date of the changes. By continuing to use any Site after we post any such changes, you accept the Privacy Policy as modified.
Minors
We do not provide services or sell products to children. If you are below the age of 18, you may use our Sites only with the permission and active involvement of a parent or legal guardian. If you are a minor under 13, please do not provide us or other Site visitors with any personal information.
The type of information we collect from you
Like most places on the Internet, simply by visiting our Sites you automatically tell us certain information. This includes basic information such as your IP address, when you visited, the Sites from where you came prior to visiting us, the Sites where you go when you leave our Sites, your computer's operating system, and the type of web browser that you are using. Our Sites automatically record this basic information about you and store it in log files.
We combine this automatically collected log information with other information we collect about you. We do this to offer special discounts and to improve marketing, analytics, and site functionality.
Technologies such as: cookies, beacons, tags and scripts are used by Aarohati Ltd and our marketing, advertising and support partners. These technologies are used in analyzing trends, administering the site, tracking users' movements around the site and to gather demographic information about our user base as a whole. We may receive reports based on the use of these technologies by these companies on an individual as well as aggregated basis.
We use cookies for our shopping cart, for user authentication and for user settings. Users can control the use of cookies at the individual browser level. If you reject cookies, you may still use our site, but your ability to use some features or areas of our site may be limited.
Behavioral Targeting / Re-Targeting
We partner with a third party to either display advertising on our Web site or to manage our advertising on other sites. Our third party partner may use technologies such as cookies to gather information about your activities on this site and other sites in order to provide you advertising based upon your browsing activities and interests. If you wish to not have this information used for the purpose of serving you interest-based ads, you may opt-out by sending an email to theyogalunchbox [at] fastmail [dot] fm. Please note this does not opt you out of being served ads. You will continue to receive generic ads.
We may also collect any data that you provide us by posting it on our Sites (through our contact us page) or by e-mail (such as your name and email address) or through marketing promotions. You can always choose not to provide us with information. However, if you do withhold information, we may deny you access to some or all of our Sites' services and features.
Any information provided on our Sites' order forms is collected by our payment processing service providers on their servers from Customers who access our site. That information is then shared with Aarohati. This information includes ordering information such as shipping and billing names and addresses, phone numbers, email address, and credit card information (See "Orders" below). We use this information primarily to fulfill customer orders and requests. We do not share this information with any third parties. However, we may disclose personal information collected if we have received your permission beforehand or in very special circumstances, such as when we believe that such disclosure is required by law or other special cases described below.
Orders and use of personal information
If you purchase a product or service from us, we request certain personal information from you on our order form. You must provide contact information (such as name, email, and shipping address) and financial information (such as credit card information and expiration date). We use this information for billing purposes and to fill your orders. If we have trouble processing an order, we will use this information to contact you.
You may also provide personal information about other people, such as their name and email address. This information is only used for the sole purpose of completing your request or for whatever reason it may have been provided.
We may also make some content, products and services available through our Site or by emailing messages to you through cooperative relationships with third-party providers, where the brands of our provider partner appear on the Site in connection with such content, products and/or services. We may share with our provider partner any information you provide, or that is collected, in the course of visiting any pages that are made available in cooperation with our provider partner. In some cases, the provider partner may collect information from you directly, in which cases the privacy policy of our provider partner may apply to the provider partner's use of your information. The privacy policy of our provider partners may differ from ours. If you have any questions regarding the privacy policy of one of our provider partners, you should contact the provider partner directly for more information.
Be aware that we may occasionally release information about our visitors when release is appropriate to comply with law or to protect the rights, property or safety of users of the Site or the public.
Please also note that as our business grows, we may buy or sell various assets. In the unlikely event that we sell some or all of our assets, or one or more of our Sites is acquired by another company, information about our users may be among the transferred assets.
Contact us
We will communicate with you in response to your inquiries, to provide services you request, and to manage your account. We will communicate with you by email or telephone, in accordance with your wishes.
What we do with your information
We use your information to operate our Sites' business activities. For example, we may use this data to contact you about changes to our Sites, new services, or special offers, resolve disputes, troubleshoot issues, bill you for goods, and enforce our Sites' terms and conditions.
As a general rule, we will not share, sell, rent or trade your data with third parties without your permission. However, there are some important exceptions to this rule that are described in the following paragraphs.
We may, in our sole discretion, provide information about you as required by law and when we believe that disclosure is necessary to protect our rights and/or to comply with a judicial proceeding, court order, or legal process served on our Web site or other government officials for purposes of fraud investigations, alleged intellectual property infringement, or any other suspected illegal activity or matters that may expose us to legal liability.
Although we do not disclose individually identifiable information, we may disclose aggregate data about our Sites' visitors to advertisers or other third parties for marketing and promotional purposes.
From time to time, we may use third party suppliers to provide services on our Sites such as credit card processing to bill you for goods and shipping companies to fulfill orders. We restrict the way third party suppliers can use your information. They are not allowed to sell or give your information to others. We will share personal information as necessary for that third party to provide that service.
In the event that we go through a business transition, such as a merger, acquisition by another company, or sale of all or a portion of our assets, your personal information will likely be among the assets transferred. You will be notified via email and/or prominent notice on the relevant Site for 30 days of any such change in ownership or control of your personal information.
Access to personal information
If your personal information changes, or if you no longer desire our service, you may correct, amend, delete inaccuracies or deactivate it by contacting us at theyogalunchbox [at] fastmail [dot] fm. We will respond to your access request within 30 days.
We will retain your information for as long as your account is active or as needed to provide you services. If you wish to cancel your account or request that we no longer use your information to provide you services, contact us at theyogalunchbox [at] fastmail [dot] fm. We will retain and use your information as necessary to comply with our legal obligations, resolve disputes, and enforce our agreements.
Autoresponders
We may use autoresponders to communicate with you by e-mail. To protect your privacy, we use a verified opt-in system for such communications and you can always opt-out of such communications using the links contained in each autoresponder message. If you have difficulties opting out, you may contact us by sending an e-mail to theyogalunchbox [at] fastmail [dot] fm, or sending us mail to the address listed below.
Opting-out
We provide you the opportunity to opt-out from any promotional or marketing emails that we may send you. You may do so by following the instructions included in each communication or by emailing us at theyogalunchbox [at] fastmail [dot] fm.
Security
The security of your personal information is important to us. We follow generally accepted industry standards to protect the personal information submitted to us, both during transmission and once we receive it. No method of transmission over the Internet, or method of electronic storage, is 100% secure, however. Therefore, we cannot guarantee its absolute security.
When you enter sensitive information (such as credit card number) on order forms that are hosted by our third party service providers, the transmission of that information is encrypted using secure socket layer technology (SSL).
Google Analytics
We also use Google Analytics Advertiser Features to optimize our business. Advertiser features include:
Remarketing with Google Analytics
Google Display Network Impression Reporting
DoubleClick Platform integrations
Google Analytics Demographics and Interest Reporting
By enabling these Google Analytics Display features, we are required to notify our visitors by disclosing the use of these features and that we and third-party vendors use first-party cookies (such as the Google Analytics cookie) or other first-party identifiers, and third-party cookies (such as the DoubleClick cookie) or other third-party identifiers together to gather data about your activities on our Site.  Among other uses, this allows us to contact you if you begin to fill out our check-out form but abandon it before completion with an email reminding you to complete your order.  The "Remarketing" feature allows us to reach people who previously visited our Site, and match the right audience with the right advertising message.
You can opt out of Google's use of cookies by visiting Google's ad settings and/or you may opt out of a third-party vendor's use of cookies by visiting the Network Advertising Initiative opt-out page.
Facebook
As advertisers on Facebook and through our Facebook page, we, (not Facebook) may collect content or information from a Facebook user and such information may be used in the same manner specified in this Privacy Policy. You consent to our collection of such information.
We abide by Facebook's Data Use Restrictions.
Any ad data collected, received or derived from our Facebook ad ("Facebook advertising data") is only shared with someone acting on our behalf, such as our service provider. We are responsible for ensuring that our service providers protect any Facebook advertising data or any other information obtained from us, limit our use of all of that information, and keep it confidential and secure.
We do not use Facebook advertising data for any purpose (including retargeting, commingling data across multiple advertisers' campaigns, or allowing piggybacking or redirecting with tags), except on an aggregate and anonymous basis (unless authorized by Facebook) and only to assess the performance and effectiveness of our Facebook advertising campaigns.
We do not use Facebook advertising data, including the targeting criteria for a Facebook ad, to build, append to, edit, influence, or augment user profiles, including profiles associated with any mobile device identifier or other unique identifier that identifies any particular user, browser, computer or device.
We do not transfer any Facebook advertising data (including anonymous, aggregate, or derived data) to any ad network, ad exchange, data broker or other advertising or monetization related service.
Links to Other Sites
Our Sites contain links to other sites that are not owned or controlled by us. Please be aware, that we are not responsible for the privacy practices of such other sites.
We encourage you to be aware when you leave our site and to read the privacy policies of each and every Web site that collects personal information.
This privacy policy applies only to information collected by our Sites.
Testimonials
We display personal testimonials of satisfied customers on our site in addition to other endorsements. With your consent we may post your testimonial along with your name. If you wish to update or delete your testimonial, you can contact us at theyogalunchbox [at] fastmail [dot] fm.
Children's Privacy Statement
This children's privacy statement explains our practices with respect to the online collection and use of personal information from children under the age of thirteen, and provides important information regarding their rights under NZ law with respect to such information.
This Site is not directed to children under the age of thirteen and we do NOT knowingly collect personally identifiable information from children under the age of thirteen as part of the Site. We screen users who wish to provide personal information in order to prevent users under the age of thirteen from providing such information. If we become aware that we have inadvertently received personally identifiable information from a user under the age of thirteen as part of the Site, we will delete such information from our records. If we change our practices in the future, we will obtain prior, verifiable parental consent before collecting any personally identifiable information from children under the age of thirteen as part of the Site.
Because we do not collect any personally identifiable information from children under the age of thirteen as part of the Site, we also do NOT knowingly distribute such information to third parties.
We do NOT knowingly allow children under the age of thirteen to publicly post or otherwise distribute personally identifiable contact information through the Site.
Because we do not collect any personally identifiable information from children under the age of thirteen as part of the Site, we do NOT condition the participation of a child under thirteen in the Sites' online activities on providing personally identifiable information.
Policy changes
We may update this privacy policy to reflect changes to our information practices. If we make any material changes we will notify you by email (sent to the e-mail address specified in your account) or by means of a notice on this Site prior to the change becoming effective. We encourage you to periodically review this page for the latest information on our privacy practices.
Any questions or concerns about this policy should be brought to our attention by sending an e-mail to theyogalunchbox [at] fastmail [dot] fm and providing us with information relating to your concern.
You may also mail your concerns to us at the following address:
Aarohati Limited, 89 Kauri Point Rd, Laingholm, Auckland 0604.