Besides yoga, I've always been interested in Ayurveda.
Not so strange; Ayurveda and yoga have been sister sciences since the beginning in ancient India. Ayurveda deals with the healing side for the physical body as well as the mind. You could consider yoga as the more spiritually-oriented sister. In practice, they will both overlap.
Since a couple of months my yoga practice has been transformed from mostly public classes in my local yoga studio to a home practice only. This change provides me with the opportunity to examine and explore my yoga practice.
What yoga style serves me the best?
After what kind of yoga practice do I feel calm, peaceful and at ease?
What kind of asanas could cause me injury if not practiced carefully?
But most importantly; how can my yoga practice support me to connect deeper with my true self and thereby with others?
Asana as Medicine
Ayurveda and its archetypes is a beautiful way to look honestly to my yoga practice and to one day become that true peaceful and serene yogini.
According to Ayurveda different people require very different yoga practices. If everyone did their asana the exact same way, it would be like everyone taking the same medicine. So how does that work in practice?
Ayurveda Constitutions are Established at Conception
Ayurveda links the universal elements: earth, fire, air, water and space to individual constitutions called doshas or energies. Doshas describe archetypal body characteristics as well as their tendency toward specific strengths, weaknesses and imbalances which you can relate to your yoga practice.
The three dosha types are vata, pitta and kapha.
Vata types are connected to the air and space, so they are similar to the wind—dry, cool, and capable of fast, unpredictable movement and thought.
Pittas types are dominated by the fire element, which makes them innately strong, intense and quickly irritable.
Kaphas are a combination of earth and water, move slowly and gracefully, and tend to be stable, loyal and compassionate.
We're all made up of a unique combination of these three forces. Though everyone has some of each, most people tend to have an abundance of one or two of the doshas.
Your doshic constitution, known as prakruti (nature), is determined at the moment of conception and is your own personal blueprint or unique combination.
But doshas are like anything in life; they are fluid and affected by your environment, your diet, the seasons, the climate, your age, emotions and many other factors. As they move into and out of balance, the doshas can affect your health, energy level and general mood.
Balance Yourself with Balancing, Great for Vata
So as I said before most people have one or two doshas dominant and this can change during your life or during different seasons for example. Your dominant dosha can be in or out of balance, healthy or unhealthy. Especially if you're out of balance, it is good to adapt your yoga practice to your doshic constitution.
A lot of yoga teachers turn out to be vata types – including me. Those with a vata imbalance have the tendency to become agitated or nervous. Therefore a slow, quieting, grounding and warming yoga practice is suitable to balance vata.
Asanas which are specifically beneficial for vata types are forward bends and meditative poses to calm the nervous system – including a long savasana or corpse pose.
As a vata type, I love doing balancing poses. Balancing poses are perfect for vatas, since it helps them to become more grounded.
A strong challenging heating power yoga sequence is not so much supporting me if I experience a vata imbalance. If I overly stimulate my already agitated nervous system, I'll bring myself further out of balance. This is especially true for an evening practice. As a vata, I really need to take time to unwind and prepare myself for sleep.
Cooling Down Practices For Pitta
After vata, pitta is my next most dominant dosha. Pittas are energetic and can be more intense. Therefore you don't want overheat your body more, especially if you're experiencing an pitta imbalance, by for example going to a Bikram yoga class.
Calming and cooling poses can help to calm down and ease the emotions of anger and resentment that pittas are prone to. Beneficial asanas for pitta body types are those asanas that place pressure on the naval and solar plexus region in the small intestine where pitta resides.
Asanas like Ustrasana (Camel Pose), Bhujangasana (Cobra Pose) and Dhanurasasna (Bow Pose) are great for pittas and they help to regulate the strength of the digestive fire. If I experience a pitta imbalance, I have to practice headstand with care if at all. Often this means a short headstand, so I don't overheat my body.
Tackle the Rigidity for Kapha
In general, there is not so much kapha energy in my doshic constitution. During winter though, the kapha energy will rise, so I normally tend to have a more kapha focused yoga practice.
If it is cold, I usually tend to be more inside in front of the heater and move less. Therefore a stimulating, heating and challenging yoga sequence is beneficial to prevent myself from becoming overly stiff or rigid during cold times.
Chest openers are great to do during a kapha time of the year, since the stomach and the chest are the areas where kapha accumulates. Surya Namaskars or Sun Salutes are a great way to heat up the body and stoke the digestive fire.
Relaxing Attitude – Savasana for All
For all three constitutions, the real high point of the practice should be savasana, since that is where the real doshic integration takes place.
For me, the essence of adapting my yoga practice towards my doshic constitution is my attitude. This includes listening to my body's signals while practising yoga and throughout the day.
In this way I can increase my sensitivity and awareness for noticing potential imbalances that may occur and adapt my practice accordingly.
About Jacinta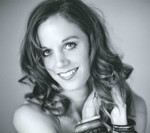 Jacinta is a Holland-born yogini and she is teaching at the Yoga Circle in Whangarei. She has completed a Master degree in Health Sciences – including extensive travel to Africa, as well as the Journey Practitioner Programme developed by Brandon Bays.
In 2011 she immigrated to New Zealand to be with her Kiwi partner. She loves to share her ideas and write about health, wellbeing and yoga on her blog.