It's one of the most popular questions that I get through this website, via the facebook page, and in Google searches.
People want to know how to become a yoga teacher and they want to know about teaching yoga as a career.
I took a stab at answering this in my first post How do I go about becoming a yoga teacher?, but the questions kept coming, so I thought it would be wise to open it up to the wider yoga community.
Here's the first in a series of responses on what it takes to be a yoga teacher from a variety of yoga teachers.
From Taisuke Tanimura:
Personally, i feel that having a daily practice should be the first thing.
a practice doesn't necessarily have to involve asana – it could be ten minutes of meditation upon waking, pranayama on the bus to work or working with a mantra before you fall asleep.
just a conscious effort to practice daily. this sadhana is your own, walk down your spiritual path. although everyone walks their own path, i like to think that all of our paths are headed in the same general direction.
for me, a yoga teacher is someone who can aid you on the journey – they may have taken the same dead-end, the same detour, or know how to get to the highway. having a daily practice keeps you searching along the path which deepens your ability to understand what others might be going through.
From Roger Livingstone:
Regarding teaching, I see three levels:
Instructor
Instructor (or tutor) is someone who is trained to deliver a certain teaching in a specific way. The instructor adheres to a doctrine of correct/incorrect.
The instruction is full of do's and don'ts (Do straighten the leg/ don't hold the breath).
These admonitions are purely physical directives. At this level, yoga is exclusively of the body, and there is no distinction between yoga and exercise.
Instructors are basically exercise leaders who perhaps sense the possibility of spirituality (or maybe it's just endorphins).
Explicit speech about Spirit is taboo at this level – it might turn people off.
The relationship between instructor and student begins when the class begins and terminates at the end of each class.
The instructor accepts responsibility for the quality of their instruction, but has no sense of responsibility for what the student does with that instruction. So if someone gets injured, but the instruction was 'correct', the instructor may just shrug. Instruction thrives in large groups.
I worked for a few years in gyms. Appropriately, the payslip identified me as an 'instructor'.
Instruction is common, and it meets an important need in society for high-quality exercise. And that's how most of us get started, and get paid.
Teacher
The teacher is broader in scope, and has more flexibility in the role. The class planning may be theme-based, and they are aspiring to real yoga/spirituality. They have at least begun to separate yoga from exercise, and see as an impediment a student's narrow focus on asana performance.
They realise there is no 'correct' or 'incorrect' way to proceed. They realise that a class can't be taught yoga – but an individual can learn.
Therefore the individual relationship becomes more important than relating to the group. They realise that 90% of it is up to the student.
They prefer students who are real and passionate about yoga. Teaching yoga thrives in small groups or as private teaching.
A teacher responds spontaneously to the student, trusting their experience and intuition- while an instructor imposes learned forms.
The relationship begins when the student accepts the teacher as their own, and continues until the student (or, more rarely, the teacher) decides to terminate. The teacher accepts more responsibility, in a variety of obvious and subtle ways.  The teacher is a bona-fide yogi, and will remain so permanently.
Teaching is rare, it's sweet and subtle.
Guru
And then is the Guru….which is beyond this subject, and this writer.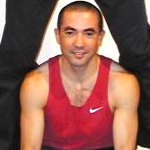 From Bruce Foley:
The "how" is not the first question to ask.  First we need to know the "why".
If the answer is because you love doing Yoga and therefore you would like to make it your job, then that's great but you need to realise the vision may not match the reality.
Turning your passion into a career could have a negative impact on your practice of Yoga.  The "practice" of Yoga and the "business" of Yoga are two different things.  There is a very real danger that becoming a teacher; earning a living out of it, could well separate you from the very thing that made you want to be a teacher in the first place.
So the question is what is motivating you to become a teacher?  If it feels like a true calling, then the "How" doesn't matter very much because you will find a way to get there no matter what.
But to answer the "how", doing teacher training (of some description) is an important prerequisite but it is not even close to the most important thing.
There are "instructors" and there are "teachers".  An instructor may have attendened teacher training, but they externalised the experience and their approach is dogmatic.  eg:
My teacher training told me this was the right way to teach a class and if I do exactly as I was shown then I am doing it right.
A teacher, on the other hand learns the rule-book and then throws it away.  This does not mean they forget and dishonour everything they learnt.  All it means is that they are now guided internally.  They have learnt to trust their own inate wisdom, because they are connected to it.
So this comes to the last question which actually needs to be asked first:
Are you ready?
Yoga is about knowing yourself.  You can learn everything about what makes a good teacher but until you know yourself, you will only ever be an instructor; you will never be able to make the leap to teacher.
Knowing yourself is in my view the core of Yoga.  Other teachers and books may help to guide you in this, but only you can make the discovery.  It has to be unfettered by external morality and judgements.
If you already have an expectation of what you will find before you have found it, you will never get to the truth.
I believe this:  The more you know yourself; the more at peace you will be.  The more you understand yourself, the more you will understand others.  This in turn will make you a better teacher, but more importantly, it will make you a better person.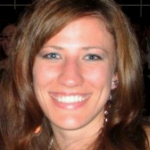 From Seka Ojdrovic-Phillips, Wellington a yoga teacher and writer. Find her writing here:
My personality dictates that I don't do anything halfway – it's all or nothing. When I got the yoga bug, I made it my mission to perfect (yes perfect – I've since come further in my journey) the poses.
Anyone who has practiced yoga for long enough knows that the poses are only a small part of the overall journey. I wasn't interested in becoming a yoga teacher at first, but I was interested in the teaching of yoga. I attended workshops and teacher training to enhance my own practice, without thought to becoming a teacher.
I eventually became a yoga teacher because I wanted to make a tangible difference in the world. I had become disillusioned and needed to see that I was helping people. Contrary to what brought me to yoga in the first place, it had nothing to do with asana (the physical practice). I had a steady practice as my foundation going into it, so I wasn't worried about the asana aspect. Now my role as a yoga teacher is to live an honest life; to follow Ghandi's words and be the change I want to see in the world.
My advice to someone considering teaching yoga is to look beyond the asana. Safe alignment and learning to adjust/enhance students' poses can be taught in a teacher training. A genuine commitment to a healthy and whole life can only happen within.