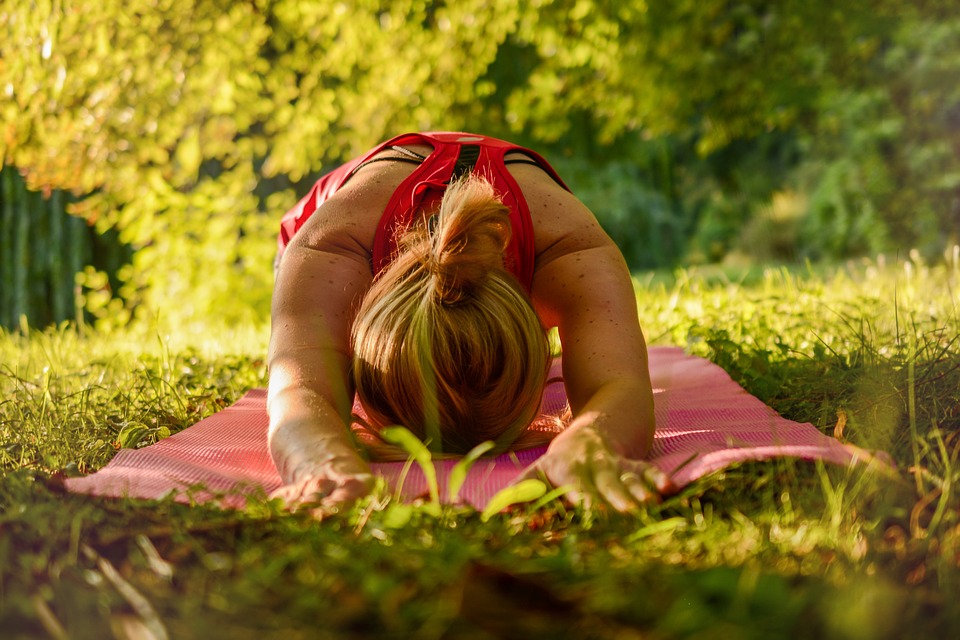 Last week I made the decision to apply myself seriously to the study and application of each yama (or wise characteristics that denote how we interact with other people) week by week.
First up is Ahimsa, which literally means the avoidance of violence.
How hard can that be? Don't hit anyone. Don't kill anyone. Don't pinch, punch or slap anyone.
I'm not by nature a violent, nor angry person, can't be too tough right?
Ah… but wait. Does this apply to sentient beings other than people? Does this mean non-violence towards animals too? Well… I don't hit, pinch, punch or slap my pets. No problem. I do however eat dead animals, sentient beings that were once alive and that have been killed expressly for this purpose. And given the nature of origin of most of our supermarket meat… guaranteed most meat I eat has had a tough death. Is this a violation of Ahimsa?
And if non-violence is extended to all beings… aren't vegetables sentient beings too? Is eating a carrot also killing a carrot? Is it therefore violent?
Man oh man… as you can see, seriously contemplating Ahimsa quickly got tricky.
Strictly speaking, a true yogi doesn't eat meat, and I explored this issue in-depth in my post Am I a bad yogi because I want to eat steak? so I won't go into right now.
Now, I don't personally kill any of the meat I eat, so am I still upholding Ahimsa, or passing off responsibility? If I were to end the life of an animal with reverence and respect, is it still violent?
I don't have a definitive answer to these questions. My instinct is that because I still eat meat at this point in time, I'm not upholding Ahimsa in that aspect. My purchase of farm factory meat at the supermarket supports horrific treatment of animals. No getting around that. I'm not sure if choosing free range meat is any better, or if only eating fish is just an arbitrary division of what's ahimsa or not ahimsa.
Suffice to say, simply becoming a true vegetarian would resolve this effortlessly… except for the question of whether eating a carrot is killing a carrot and is therefore violence… doh!
But Ahimsa is about far more than just how we treat other sentient beings physically, it also applies to the mental and emotional bodies. That is, it's also about what we think and what we say.
This means that things like thoughts of hatred or dislike, frowning, speaking ill of others, harsh and rude speech, lying, hurting someone's feelings or being deliberately discourteous towards someone all violate Ahimsa. Oh, and don't forget gossip. Also a big no-no when it comes to Ahimsa.
I thought I was pretty good when it came to this side of things – I don't gossip, I don't speak ill of people, I don't hate, I'm not nasty. I generally like to think I'm pretty compassionate, kind and caring.
Until this week when I paid more attention to thoughts and words. Turns out I'm actually far less compassionate and understanding of my partner than anyone else. I can be pretty damn critical of him actually, and hold him to exceptionally high standards.
I also noticed in all this paying of attention that my tendency towards critical assessment of his behaviour was a safety mechanism, a defense mechanism if you like, designed to protect me from being hurt in love. That is… unless you can demonstrate that you're completely perfect and therefore safe to love… I'm going hold back a bit just in case.
The truly interesting thing about this observation was that once I become aware of it, and started consciously practicing Ahimsa in all my thoughts and words towards my partner… our relating improved enormously. Suddenly there was a whole lot more love and togetherness present.
But wait, there's more. One particular evening, a situation triggered some strong emotions in me. Normally I'd react to those emotions and toss around some words and feelings because of it in an effort to control the circumstances triggering the pain. The logic in this is of course – if you didn't do that, I wouldn't feel this. The other, more empowering way, to see a situation that triggers strong emotions in us is Thank you for helping me to see where I still have strong attachments, fears, unresolved issues etc etc.
This time around, because I was aware of Ahimsa, I could see that attempting to control the external circumstance, or letting my emotions flavour my interactions, was actually being emotionally violent. Yep. True. My feelings were mine. And mine alone. So I took myself off to my bedroom and allowed myself to feel these feelings and just sat with them. And of course, just like it happens whenever I allow myself the space to do this, I was able to discern what these emotions were truly about, and let them go. All without creating anymore unnecessary drama.
This kind of emotional violence happens all the time. Guy gets turned down on a hot date. Driving home. Car pulls in front of him and he vents all his anger and rage about getting turned down on the car in front. So often we don't process emotions from one event, and use another event as an excuse to throw them at other people so we don't have to feel them. Imagine how different the world would be if we all took responsibility for our own emotions and didn't go around throwing them willy-nilly at other people, who then often react right back at us, creating more drama and more karma.
This was probably the biggest ah ha! moment for me this week in terms of Ahimsa. Human beings are emotional creatures, and what we choose to do with our emotions – which arise whether we like it or not – says a lot about how spiritually mature we are. It also has an enormous impact on the people around us. Owning our emotions mean not looking for other people to blame for our feelings, and having the courage to just feel them. Harder than it sounds… powerful things these emotions of ours and they can hurt!
Taking the time to read about, study and apply Ahimsa also helped me to understand, from the inside out, why we practice it.
See, the Yamas and Niyamas of Patanjali's eight limbs are not commandments from on high to follow because we're afraid of what will happen if we don't. No, they're ways to live that create bliss in our day-to-day life. Practicing the yamas as part of our yoga practice is a practical way to access self-realisation or enlightenment. Now, don't get too hung up on that word enlightenment. Just ask yourself, do you want more peace, more bliss, more love in your life?
If the answer is yes… you're in the right place. 'Cos that's what I noticed this week as I consciously applied Ahimsa – the creation of more peace, more bliss and more love in my day-to-day life. Now on to week 2 – Satya or Truth!
How about you? Did you consciously practice Ahimsa this week? What did you notice?
Quote of the week on Ahimsa is from Beyond Power Yoga: Eight Levels of Practice for Body and Soul, by Beryl Bender Birch:
Ahimsa in action is the practice of gentleness, compassion, understanding, patience, and love… Let me patient today. Let me be understanding of a difficult situation. Let me see how it feels for my soul and my body today, to actually be compassionate in a given circumstance. And by the way, after the experience is over, let me not get too uppity or excited or pleased with myself for being such a compassionate son of a gun either!