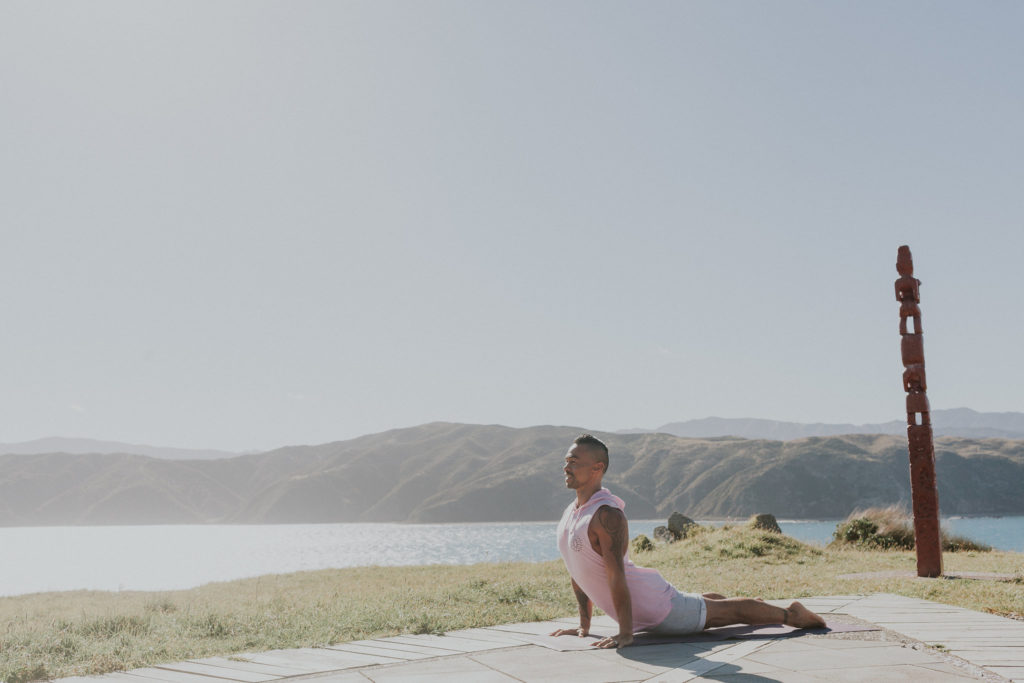 They say that the practice of yoga is a return to self, our true nature, a return home!
Almost four years ago, I packed up my life in Australia and returned to Aotearoa to share my personal love and practice of yoga with our people. Little did I know that that decision was going to be the biggest yoga practice I had ever undertaken. I had fallen in love with yoga, since being in Australia. Yoga was my preferred way as a professional performer for staying healthy in both body and mind. This helped me deal with the physical and mental demands of singing, dancing and acting for 8 shows a week.
We talk about alignment in our physical practice. Engagement in the correct manner can create a sense of ease in amongst the effort, or peace in amongst the power – true Sthira Sukham asanam. It took me leading a Te Reo yoga class in 2018, as part of Te Wiki o Te Reo Māori, for me to realise that I was misaligned with my initial purpose of returning home.
I realised I was disengaged and pushing unnecessarily to share the message of yoga in an inauthentic way. I realised there were no Māori in the room until it was delivered in our language, my language.
I realised a shift had to be made – in this case, a HUGE shift! Much like realising that you'd been doing Chaturanga with no stability around the shoulder joints and dropping the knees – a radical change was needed to create balance again.
My previous studio Awhi Yoga and Wellbeing was borne from re-aligning with my initial purpose of returning home. Just like on the mat, when you truly align yourself, you can find a fuller, more authentic expression of the posture or in this case – our yoga studio.
Awhi means to 'support or embrace'. In this case, it means to support people with their holistic approach to wellbeing. Our studio values were based on Hauora or Te Whare Tapa Whā – the four-walled approach to wellbeing. Our view is to find balance between Tinana (body), Hinengaro (mind), Wairua (spirit), which informs a deeper connection to everyone and everything around us or Whānau.
The Te Reo Yoga class last year was transformative. It opened the opportunity to share in yoga in a wider, more inclusive way.
Through Te Ao Māori I have found another level of depth of love and understanding of the yogic philosophies.
Conversely, through falling more in love with yogic study, I've deepened my connection to my Māori roots. I've taken myself back to study Te Reo and refine my ability to both speak and understand our native language.
We at Awhi had created a 200hr Teacher Training based on the 4 walls of Hauora. We are sharing the teachings of yoga through a uniquely Māori lens. The similarities between the 2 worlds are astonishing. For example, the creation story of Brahman, Mother Ganga, and Shiva is similar to that of Ranginui, Papatūānuku and Tānemahuta. Both worlds are steeped in spiritual practices. Both worlds speak of finding the connection to source or unifying with an inner peace.
Earlier this year a group of Te Reo Māori experts and Māori yoga teachers created a phrase that best describes yoga – Te Pū -Āio.
This means the 'source of peace within'. When we allow ourselves to find some semblance of balance, both on the mat and off (my personal practice is Hauora), there is a re-connect to the peace, calm and quietness which lies within us all.
Since arriving back in New Zealand, I have experienced many challenges. But with practice and over time, I've found that beautiful sweet spot, where even the effort seems easeful now. My ability to share yoga comes in many forms these days – M3 Mindfulness for Children, Te Reo Yoga Cards and Awhi Yoga and Wellbeing. They all share the pillars of Te Whare Tapa Whā as their backbone and my delivery is always with a nod to the rich Māori culture from which I come.
I hoki mai ki te wā kāinga means a 'return home'. Through my love and practice of yoga and through my proud connection to Te Ao Māori – my culture and my people, I truly feel that I've re-connected to self, to others and to that greater peace that exists within us all – true alignment! May we all find that sense of returning home in this lifetime e hoa mā. Mauri Tū, Mauri Ora.
---
---
About Jase Te Patu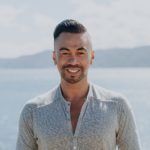 Iwi – Ngāti Apa and Ngāti Tūwharetoa.
Jase has been teaching in the health and wellness sector for 27 years. All of his life's work has led him to sharing yoga, meditation and mindfulness – particularly through a Māori lens. He was co-owner of Awhi Yoga and Wellbeing, a teacher trainer, facilitator, keynote speaker and creator of M3-Mindfulness for Children aged 0-10 years. Jase's students include the All Blacks, the Hurricanes, the Pulse, the NZ School of Dance contemporary students and many more high-performance athletes.
Jase was a presenter and trainer for Les Mills. He has also taught dance in schools throughout Aotearoa and travelled Australasia as a professional performer.
Jase was the winner of the NZ Exercise Industry Awards- Body/Mind Teacher of the year in 2018. He won a NZ Lifekeeper's Award for Suicide Prevention and was also the recipient of the Regional Local Hero medal as part of the New Zealander of the Year Awards 2018. He recently received the Absolutely Positively Wellington Award 2019 and was a popular speaker at Ted X Wellington.