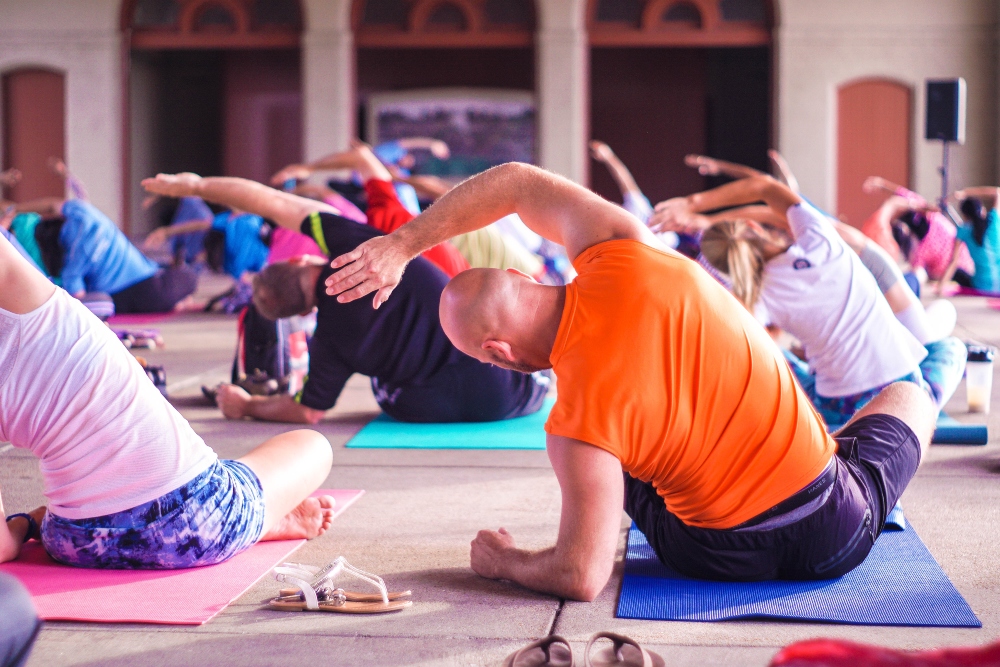 by Lucinda Staniland
Movement. It's a big deal. Humans move often, and in varied ways, and when we don't do this (like when we sit for 8+ hours a day which is the norm in many countries now) there are consequences. Most of us will have experienced some of these consequences in our own bodies to some extent, whether that's through pain, injuries, disease or other physical challenges.
In recent times, yoga has become increasingly popular as a way to get moving.
Of course, there's much more to yoga than asana, but in this article, it's specifically the movement aspect of yoga that I'm fascinated by, and that's what I'll focus on.
In yoga class, we mindfully move our bodies in diverse ways: We learn to coordinate the movement of our limbs and core. We hone our ability to balance. We notice where we are restricted and begin to develop greater mobility in those areas. We build strength. We pay attention to the breath and calm our nervous systems.
So yes, there's a lot of good movement opportunities going on in yoga. And yet, what I'm discovering for myself is that there's more to movement than yoga, a lot more in fact.
And by only practicing yoga, I've been missing out on some crucial movement 'nutrients', to borrow from biomechanist Katy Bowman's concept of nutritious movement.
"I propose that movement, like food, is not optional; that ailments you may be experiencing are simply (and complexly) symptoms of movement hunger in response to a movement diet that is dangerously low in terms of quantity and poor in terms of quality—meaning you aren't getting the full spectrum of movement nutrition necessary for a baseline human function."

Katy Bowman, Move Your DNA
When I first discovered yoga it was a revelation. At the age of seventeen, I was fit and active. Growing up I played a variety of sports and did lots of walking, running and cycling. In terms of movement nutrients, these activities involved plenty of endurance and fitness and certain kinds of strength and power, but I was deficient in mobility, balance and coordination.
Enter yoga. I'd never moved like that before and I was blown away by it. The movements I learnt in yoga class challenged and delighted me in equal measures with a combination of mobility, coordination, balance, strength and relaxation. In that first year, I learnt a plethora of new movement skills and I began to feel at home in my body in a way I had never known before.
But then yoga became my main form of movement. I stopped playing sports and instead I spent my evenings and weekends attending classes and workshops. I also had a home yoga practice which I did every morning.
This continued for the next eight years. I just wasn't interested in trying anything else. I liked yoga, I was good at yoga, and it had (or so I thought!) everything that I needed in terms of movement. I came to believe that other forms of movement were somewhat dangerous or unsafe, like running, for example, which I was sure would wear down my knees. I was also attached to the identity that came with being a person who practiced yoga, especially as yoga became increasingly trendy, mainstream and universally perceived as 'healthy'.
But I wasn't healthy. Despite my regular yoga practice and an almost obsessive focus on 'safe alignment', I developed injuries and chronic pain.
Fearful of more injuries and pain, I moved less and focused on 'safe' and therapeutic yoga poses. I stopped going to group yoga classes because I no longer trusted yoga teachers to keep me safe. And still the pain and injuries continued, in fact, they got worse. In desperation, I was finally driven to consider other movement options. I'd heard about Feldenkrais before but I'd thought it was slow, boring and just not that cool, something for stiff old people, not my young, flexible self.
But when I gave it a go, I had another movement revelation, no less profound than my first yoga class. Once again, I encountered a way of approaching movement that was totally new to me, and which had powerful effects on my bodymind. In Feldenkrais, I did not encounter strict alignment principles, nor did the teacher adjust me or try to get into a 'correct' position. There were certainly no impressive postures to post on Instagram later. Instead, there was playful, explorative movement, guided by a profound understanding of the nervous system and brain.
Exploring this kind of movement heightened my awareness of how I was moving and opened up new possibilities, and it got me out of my head and away from my increasing obsession with 'alignment'. And it finally clicked that other movement practices might have something to offer me that yoga couldn't
After this epiphany, I started taking Tai Chi lessons at my local community centre. It's another form of movement that I previously considered b-o-r-i-n-g, but turns out that I love it! It challenges my coordination and balance in ways that are brand new to me, and it exposes me to different ways of thinking about movement and breathing.
Some of the movement nutrients that I was most deficient in during my eight-year yoga-only diet were strength and power. So I've started to build up my intake of those nutrients by exploring jumping, hanging, crawling, squat and lifting heavy things. Some of this I do at home or at work (I love incorporating 'movement snacks' into my day as much as possible) and some of it I'm practicing with a personal trainer and in gym classes.
I've even started running again, just for the pleasure of it, and damn does it feel good!
I'm excited by all the different ways there are to move and experience my body, and I sense that this is where I'll find healing and growth.
In addition to getting more movement nutrients, there's also value – for the body, brain and nervous system – in simply moving differently. Kathryn Bruni-Young, a yoga teacher whose personal story is similar to my own, writes about the magic of novel movements:
"If novel movements have little to no associations, we can have new experiences of our bodies when we practice. This is really good news for those of us who have experienced pain and injury or are just feeling uninspired… When we practice and move in new ways that we aren't used to (but are accessible and appropriate for us) we are able to have new and hopefully enjoyable and playful experiences of our body. When we learn new strength movements we are able to experience ourselves as strong and capable, this provides benefits that far surpass tissue health and bone density."

Kathryn Bruni-Young
And while it's certainly possible to incorporate more novel movements into an existing yoga practice, I've personally found value in stepping outside of the yoga world altogether.
Don't get me wrong, I love yoga. I think it's an amazing practice and it has provided me with a useful education in certain ways of moving.
I also don't blame yoga for the pain and injuries I've experienced. It's not the fault of my yoga practice, it's my fault for only doing yoga and nothing else.
Because yoga does not, as it's generally taught, provide the full spectrum of movement nutrients. It has a healthy dose of mobility, flexibility, balance, coordination and a fair bit of strength, but it's definitely deficient in power, fitness and endurance. And, as I've discovered, in certain kinds of mobility, coordination and strength. (Check out this excellent article from Jenni Rawlings for a more thorough breakdown of how yoga stacks up in each of these categories)
The problem is not yoga per se, the problem is that most of us modern humans don't move often or in varied ways—most of us deficient in a LOT of movement nutrients—and we need a varied, nutrient-dense movement practice to make up for that. We can't meet all of our movement needs from yoga alone, or maybe we can, but only if we practised yoga in a specific way (and probably incorporating movements from other disciplines!).
Plus it's fun, mind-expanding and liberating to play with new ways of moving that aren't part of the yogic repertoire. The human bodymind is complex. It makes sense to me that no one movement modality will have it all figured out, but that there's something of value I can learn from all of them.
There are so many different ways to move well and in varied ways. Your way could (and most likely will) look completely different from the path I'm taking, depending on your goals, needs and context.
If I could give one recommendation, it would be to experiment with an activity that is different from what you normally do. If you've never taken dance classes before, why not try it? Or how about strength training? Surfing? Pilates? Rock climbing? Martial arts? Extra points if you pick things that help correct some of your movement nutrient deficiencies!
What I've found for myself is that exploring different ways to move makes me feel better in my body.
Yup, it just feels SO damn good to move and play and get present in my body in different ways (not to mention getting stronger, more powerful, more coordinated, more mobile, and more balanced) that I naturally want to move more.
There's a whole world of movement out there to explore, get to it!
About Lucinda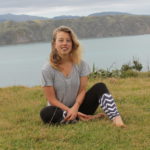 Lucinda has worked at The Yoga Lunchbox since 2012 and has been the Editor since 2017. She loves the opportunity to be constantly immersed in the world of yoga, and particularly in the vibrant NZ yoga community. Lucinda is also a constantly curious learner and researcher, particularly in the areas of movement and health.
She loves to hear from Yoga Lunchbox readers, so get in touch with her via email with your questions, ideas and stories.