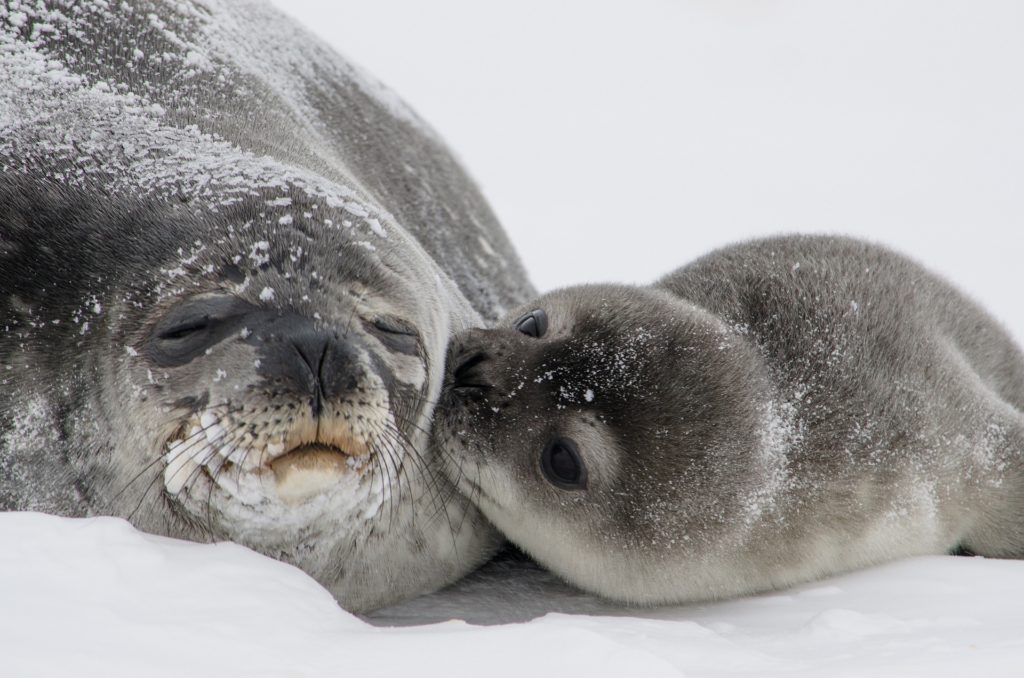 by KeiShana Coursey, Opti-mum
I'm awake between first sleep and second sleep. It's 1 a.m., and for the past week I have been nursing the family through high fevers (including some gnarly hallucinations). My body has succumbed to this viral storm, waking with a sore throat and aching joints, and I've just taken a truckload of potions which means I can't lie down until it's, well, down.
Last night, I dragged myself off to bed as the sun was setting – which I believe is what used to happen for certain cultures in times past.
This polyphasic approach to sleep means sleeping multiples times throughout twenty-four hours, including various lengths of naps. A common bi-phasic cultural practice is the siesta, often taken following the midday meal. A family-size hammock (woven in Colombia) takes pride of place on our outdoor deck. It was my dream for years to learn to lounge around in a hammock. Before I became a recovering stressoholic, I found the idea of lying in a hammock lazy and indulgent. Quite frankly, who on earth had time? Those people who went on island holidays with nothing to do. The ones where activities weren't crammed into every waking moment for fear of missing out (F.O.M.O), or the ones who actually read a book (not for study or self-development, but just a story) … those people used hammocks. I certainly wasn't one of those people – then.
As a midwife, when I would encounter women during their pregnancy, who didn't know how to stop, rest and reset their system, I knew their postnatal period was going to be a truly tough ride. When women would identify as being anxious and unable to stop, are always busy or find that they can only sit down, lie down, pause at night – it was a huge alarm bell as to how they would adapt to life with a baby.
To understand what's gone amiss, it's always wise to look at history. I understand that we used to consider sleep in bite-sized pieces, rather than one big long duration.
First sleep was taken as the sun sets, with the sleeper waking somewhere in the middle of the night to do such things as make love, sew, cook, stoke the fires, prey, or write. One had creative licence to do things that daylight hours didn't lean towards, whilst preparing the home for the following day. Second sleep was for a few more hours before sunrise, and then the day commenced.
In his book At Day's Close: Night in Times Past, sleep historian A. Roger Ekirch suggests that these phases have been well documented historically and slowly fell away in the 20th century, being replaced with what was diagnosed as insomnia, rather than recognised as a natural circadian rhythm. He adds that we can blame the invention of electric lights for this interruption. I pose that our cultural disconnection with nature means we deny the seasons. No longer do we regenerate by drawing in further to darkness in winter. Nor are summer months about sleeping less and waking with the sunrise. Instead, we use blackout curtains and alarms or work around our required shift hours, interrupting our hormonal axis by using screens late into our evenings, further messing with the arch of sleep on offer during the dark hours.
If we consider Traditional Chinese Medicine, however, liver time features between 1 a.m. and 3 a.m. Many of my clients report waking during this time, ostensibly due to an overwhelmed organ trying to eliminate the toxins from drugs, alcohol, environmental chemicals, illness, and inadequate dietary nutrients.
There's a stillness in the small hours. I find the sound of silence seesaws between unnerving and soothing. Years ago, when I'd finally settled my young babies, I'd return to paint somewhere in the house, in solitude. We didn't have the money to spend on canvas and cartridge paper, so I used what was available – the walls. I'd often stay painting until one of the babies would wake for a feed. It was not only whimsical but also essential for my mental health to consider how many other parents were also awake, tending to their babies through the hours of darkness.
Babies have absolutely no idea that they're supposed to be wearing a watch, adhering to the schedule that regulates the modern industrial world.
The best milk is made overnight, and this ensured the survival of the species. The youngest mammal gets attention when the rest of the siblings are asleep, and so parents attended to their young. Modern sleep devices, cots and bassinettes, make certain people a tonne of money. Sleep training and separate living quarters have arrived without the necessary centuries it takes for human mammals to adapt to this way of being.
As a midwife, I observed parents who expected to literally, physically, emotionally, and mentally be with their babes in a polyphasic way, transition through the passage that is parenting a newborn with far more positive outcomes, than those who resist these primal human patterns. I midwife and now privately coach many young families who are challenged by their expectations of normal newborn behaviour. I teach them how to work with, rather than against, this phase of life.
We can then be tending to teething toddlers, bed wetting, fevering or bad-dreaming school children, and then we are waiting for our teenagers to turn the lock in the door as they return from the big wide world outside of the home. My mother reminds that following that we are women entering menopause and that's another whole journey into a hormonal cascade and a night-time sleep labyrinth.
If, as a new mother of babes, I had known what I believe to be true now, I would have spent less time in angst and more time allowing, accepting that this intense period of parenting in a polyphasic way will pass, QUICKLY – and before I know it, I'll be watching my teenagers study for their driver's licence.
I would have sent love out to all those parents who were also awake, rocking, feeding, changing, and soothing those brand new humans. Instead of asking, "How do they sleep?", I would have asked, "How are you supporting yourself to have multiple naps, as your days and nightshifts morph into the magic that is parenting?" I would have practised restorative shapes, meditation and yoga nidra as if it's medication for the mind, because it is!
As yoga teachers, we can share restorative asana, meditation and yoga nidra practices to cultivate a new way of understanding how deep rest and contemplative practice can feel as restorative as a few hours of sleep might.
Currently, I'm immersed in a sea of papers, books, websites and scrawling notes, amidst writing a comprehensive Pregnancy Yoga Teacher Training Manual, alongside my colleagues who offer their amazing knowledge to weave the fabric for this training.
It's such a privilege to be passing these tools onto others as we can gift the Superpower of learning the art of rest. We include for example; how to create what I call a 'Stop-and-Drop Station' where parents (including parents-to-be) can choose flight mode, lock the front door, placing the body into a restorative shape and become familiar with the breath patterns that serve them to change nervous systems, switch brain waves and take their body into the gear that offers the most reset.
Why Superpower? Because these are tools that return agency to a woman, when she regains control of Life as it arises, without feeling as though something is happening to her and she's flailing in her parenting path.
Ask any woman who knows how to rest her body, quickly and effectively and she'll tell you that compared to sleep deprivation (which is used as a torture tool), learning how to create her own fast and effective deep rest is a Superpower!
If you're thinking, "this isn't usually what I would think of when it comes to pregnancy yoga…isn't that all squatting and breathing?" – I guess this isn't your average training. And for what's it worth, we'll be talking a lot about why not to squat!
I've often wondered as a midwife and yoga teacher, what our culture would be like if we celebrated the efforts of parents who understood and embraced the polyphasic approach to parenting. It's tough enough to be sleep-deprived, let alone deal with a culture of people trying to figure out how to control our babies rather than support the family to rest in a polyphasic way.
May the spaces between your sleep, nourish you deeply and perhaps we will facilitate your journey as a Pregnancy Yoga Teacher.
---
Pregnancy Yoga Teacher Training
Supporting the Mind-Body through the continuum of fertility, ante-natal, birth and post-natal yoga with KeiShana Coursey, Amy Massey, Amy Morice and Karla Brodie.
26th-29th October & 31st October – 3rd November 2019 in Auckland, New Zealand
Click here for more information.
---
About KeiShana: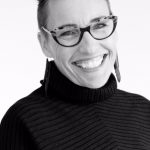 KeiShana is a passionate lifetime learner who has immersed herself in the mechanics of the mind-body relationship since her late teens. Studying Neuro-linguistic Programming + hypnotherapy to support an optimal relationship with self, others + Life has led her on a journey with a focus on women's health and wellness.
KeiShana is an entrepreneur whose path includes the co-creation of Opti-mum (Antenatal Education Programme) using a neurophysiology + mindfulness approach to the birth continuum. Supporting families as a midwife provides a wealth of experience observing and working with the powerful physiological and neurological pathways that inform perception therefore behavioural response. She gets most lit up when seeing people traverse between anxiety or fear into calm and confident. It's been a natural progression from teen yoga student to fitness fanatic and fanciful fads, all the way back to meditation and now yoga teacher hence, includes yoga, meditation and mindfulness in her private 1:1 coaching or group workshops as a framework to invite awareness, choice and change. With a love of linguistics, KeiShana utilises words like a wand and brings this magic into her teaching.