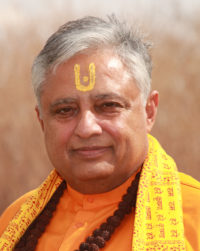 Sometimes an email arrives in your inbox and you have to share it. A well written and important contribution to the conversation around cultural appropriation of Yoga. An invitation to have a difficult conversation. See what arises for you when you read this? What actions can we take to make a difference? How are we complicit? More questions than answers, but that doesn't mean we should not ask them. 
THE EMAIL:
As world celebrates UN Yoga Day on June 21, Hindus upset at trivialization of yoga in the West 
As the world celebrates the United Nations General Assembly proclaimed International Day of Yoga on June 21, Hindus are perturbed about continuing trivialization, distortion, misrepresentation and diluting of the ancient and sacred discipline of yoga. 
Hindu statesman Rajan Zed points out: Yoga, which found reference in world's oldest extant scripture Rig-Veda and other early Hindu texts, is considered union with God, one of the six systems of Hindu philosophy; and mean for transforming consciousness, purification of the Self, attaining state of blissful liberation. It involved withdrawal, inner concentration, focusing of the mind and ensued in higher planes of consciousness.  
According to Patanjali who codified it in Yoga Sutra; yoga was a methodical effort to attain perfection, through the control of the different elements of human nature, physical and psychical.  
Seeing such a serious, revered and profound discipline; being reinvented and reduced to a mere commodity in the West for commercial, mercantile, profit-focused, self-serving, and related agendas; was painful for the devotees; Zed, who is President of Universal Society of Hinduism; indicated in a statement in Nevada today. 
Rebranding of yoga into Beer Yoga, Cannabis Yoga, Drunk Yoga, Nude Yoga, Tequila Yoga, yoga classes with wine in hand, etc.; is far from what Patanjali taught us in Yoga Sutra. In the West, yoga has become too westernized and more of a business and should urgently reconnect with its spiritual roots. Yoga was never meant to be a fashion statement, Rajan Zed notes. 
In the recent past, home furnishing retailer IKEA compared a yoga-asana with a Martini glass in a video campaign; 'Yoga' commercial of pizza delivery company Papa John's associated yoga and Om with beef-laced pizza (Ed. note this add was pulled after it was advised of offence); luxury fashion house Louis Vuitton launched yoga mat made from cowhide leather; many firms sold yoga mats and yoga pants adorned with images of Hindu deities; etc. These were highly inappropriate and quite out-of-line and companies should not be in the business of religious appropriation, sacrilege, mocking serious spiritual practices; Zed stated. 
Over the years; adult entertainment and lifestyle company Playboy Enterprises had misused yoga as erotica, selling videos like "Erotic Nude Yoga", "Totally Nude Yoga Tai Chi"; and in an article said that yoga is a "great way to meet girls". In the past, singer-actress Lady Gaga reportedly produced a video striking yoga postures completely naked. Such depictions were distortions of esteemed and revered age-old tradition of yoga, which deserved more seriousness and respect; Rajan Zed emphasized.
According to reports: A Northern Ireland Catholic priest in the past reportedly linked yoga to Satan, calling it a spiritual health risk. A protestant pastor in Missouri sometimes back said that yoga had demonic roots. A school in Rydaholm in southern Sweden put a stop to a yoga class for "religious" reasons and remarked that yoga was in league with the devil. Alabama finally allowed yoga in Alabama schools in 2021 with a lot of unnecessary and impertinent restrictions, Zed added. 
Rajan Zed further said that yoga, referred as "a living fossil", was a serious mental and physical discipline, for everybody to share and benefit from, whose traces went back to around 2,000 BCE to Indus Valley civilization, and by means of which the human-soul (jivatman) united with universal-soul (parmatman). Some sages had described yoga as the silencing of all mental transformations, which lead to the total realization of the Supreme Self. Some had used yoga attempting to gain liberation by removing all sensory barriers. Yoga was the repository of something basic in the human soul and psyche. 
Yoga, although introduced and nourished by Hinduism, was a world heritage and liberation powerhouse to be utilized by all. We just would like to see yoga handled in the West correctly and methodically; with depth, dignity, respect, and richness it deserved; Zed stressed. 
Sent from Rajan Zed pictured above