By Alice Cammock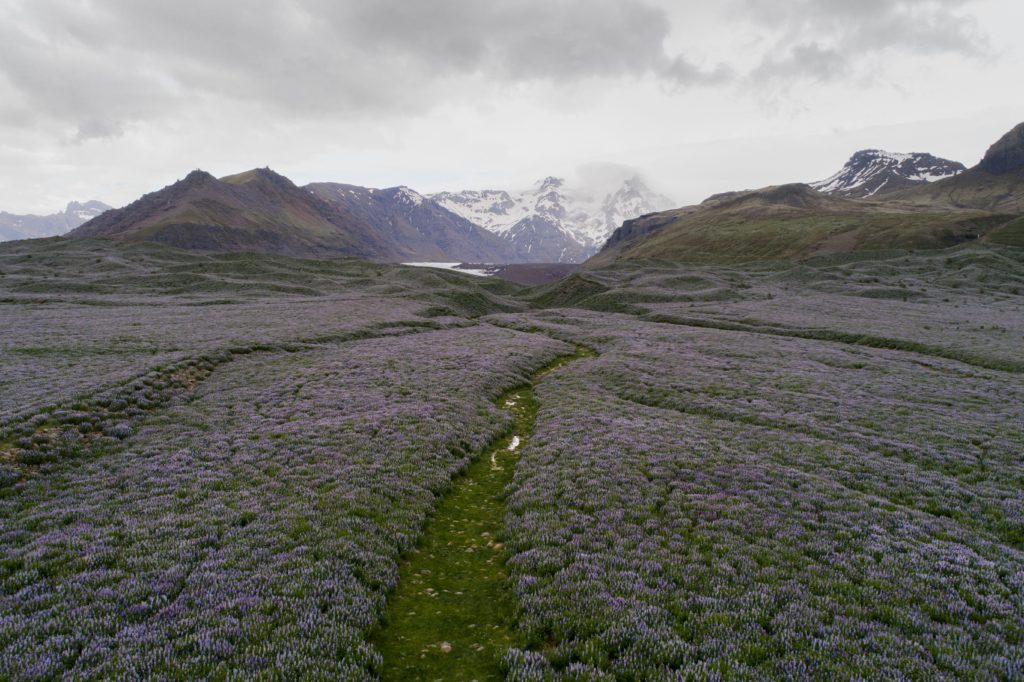 At the start of 2020, I did a training, Somatic Stress Release, with Scott Lyons. Every part of this training made total sense to me and changed the way I see and practice yoga.
Let me explain. 'Somatic' is a word that refers to the body, the sense of your flesh and bone. The International Somatic Movement Education and Therapy Association refer to somatic practices as those with a "focus on the body both as an objective process and as a subjective process of lived consciousness." 

In this Somatic Stress Release course, I learnt the value of movement in shifting stress, discomfort, anxiety and trauma through the body. We were guided to intuitively move, make sounds and feel. I'll admit there were some uncomfortable moments. Yes, I did some yelling and some strange dancing. By the end of the course, there were a few broken bolsters and tears. If you are thinking 'this is weird', you would be right.
The opposite of this somatic processing practice is disassociation. This happens when we try to leave our body and endeavour not to feel our experience. When I'm teaching Yoga, students sometimes look at me confused, as though they are not really sure where their legs are, or what body part I'm talking about.

Yoga practice, one of embodiment, helps to move us away from dissociative states. It becomes a somatic type of practice where we learn to understand ourselves from the inside out. 
Often, I say to Yogis "what we experience passes through our bodies. Sometimes it moves through and out and sometimes, more often, it stays." Compared to other animals, humans tend to store stress, fear, trauma and life experiences in their tissues. You may have come across the phrase "your issues are in your tissues". Animals, however, when they experience trauma, process it by isolating themselves and doing certain movements to relieve it, such as shaking (Taylor Swift was on to something when she said Shake it off).

This difference between the ways we, and other animals, process stress is not innate. I was recently spending time with my 3-year-old niece. I observed how often she was upset about something, she would ask to be left alone and isolate herself (often behind a tree). This mirrored for me the actions animals take when they experience difficulty. When she was ready she would come back looking calmer and beaming a big smile on her face.
Many times, as a teacher, I am asked by students "am I doing it right?", and "does it look right?". I respond "does it feel right and appropriate in your body?". No one can know your body as you can. The intelligence that you gain from your own body's sensation and wisdom is all the knowledge you need to understand your yoga practice and in some cases your life. When you step into a lunge, how does your knee feel? Do your hips feel stable? When you sit, do you feel supported and like your spine is rising up? Meditation teacher Tara Brach often says, "what is your experience like right now?" The intention behind this question is not to answer but to feel the answer. What is your experience right now?
Somatic practice is linked to Tantra traditions. In my training manual, Scott Lyons writes
"In the Tantra tradition, the body is the primary ground of experience and therefore learning and knowledge, so the body affords the seeker infinite possibility to awaken to new sensations of consciousness."
The somatic practice relates to yoga in that it is a call to wake up to our physical felt experience and then go to deeper layers of ourselves. When we step into a yoga pose on our mat, sit to meditate, or take a breath, the body is asking to be seen and heard.
This tantric lineage teaches us that Yoga is a much deeper practice than just a few lunges. It is a somatic practice that asks the Yogi to wake up to the body they are in and learn of its deeper intelligence and therefore learn who you truly are.
I came to yoga through discomfort and fear in my body and mind. For many years I lived with an eating disorder which created sensations in my body of distrust and a deep fear of what would happen if I did or ate certain things.

I can remember feeling tightness in my tummy, my body ached all over with this fear, I wanted to get out of my body as I did not trust it or feel like it cared for me. There were days when doing anything felt dangerous, any choice was risky and it hurt.
Over time, with daily meditation and Yoga practice, I came to learn the intelligence of my body and to listen. I came to know that these fears I felt came from thoughts and beliefs established in my mind. I learnt, from many teachers, the power I was giving to my thoughts, which meant they overwhelmed my felt sense.
Through yoga, I have managed to heal, via the honest close attention I paid to how my body felt. I learned through feeling my physical existence that what my mind told me was not true. I learned this truth by feeling it. 
As humans, we are commonly caught in mental states, thoughts, and beliefs that we have been running for a long time and believe are our reality. The word "soma" from somatic is Greek and translates to "the living body known from within" or "known to the self." A somatic practice is one in which we truly feel and know ourselves. As mentioned, it is akin to Tantric practices that seek to bring you closer to your true, honest and fully whole nature. This is done by stepping out of the mind's habitual cycles and realising the connection between mind and body, feeling the deep layers of both.
An embodied somatic life is one in which we move from pain to peace; I know this because I have felt and experienced it every day.
---