300-hour Therapy Foundations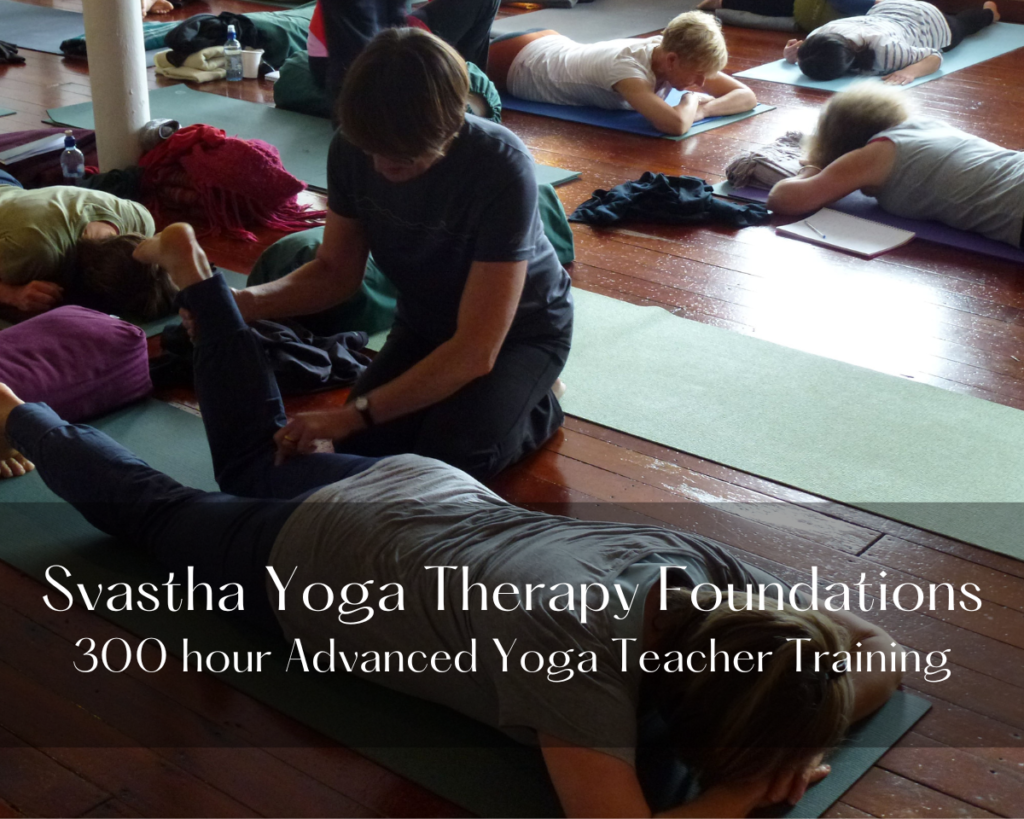 The 300-hour Svastha Yoga Therapy Foundations program is an advanced teacher training registered at the RYS300 level with Yoga Alliance. It is designed to enable yoga teachers to better serve their communities by developing the knowledge to skilfully address their students' needs and work with populations requiring a therapeutic approach.
The Svastha Yoga System is a comprehensive approach to holistic well-being. It offers you the skills, knowledge, and experience to increase well-being and resilience, prevent health problems, recover from illness, and teach this to others effectively
This Svastha Yoga 300-hour Therapy Foundations program is the prerequisite for yoga teachers wishing to complete the full 800-hour Svastha Yoga Therapy Program.
The program is presented in six modules over a 9-month period and includes face-to-face training in Auckland with lead teacher Barbara Coley, and live online training & mentoring with the Mohan family of Svastha Yoga Ayurveda.
Location: Auckland.
Dates: The program consists of 3 x 4-day intensives, and 5 x 3-day intensives, plus online trainings, as listed below.

In-person intensives:
21st – 23rd April
19th – 21st May
16th – 18th June
21st – 23rd July
18th – 20th August
15th – 18th September
3rd – 6th November
2nd & 3rd December

12 x 2.5-hour online sessions:
Saturdays 12.30pm – 3.00pm:
13th May
10th June
8th July
12th August
9th September
11th November

Fridays 6.30pm – 9.00pm:
26th May
23rd June
28th July
25th August
22nd September
24th November

Price:
Regular price $4,995, Earlybird – $4,495 available until 17th January 2024
(Payment plan available; discussed and agreed on an individual basis.)

For more information and to register, please visit Svastha Yoga Aotearoa.