The Soothe Method: Somatic Restoring Education, with Bhavani Davies E-RYT® 200, RYT® 500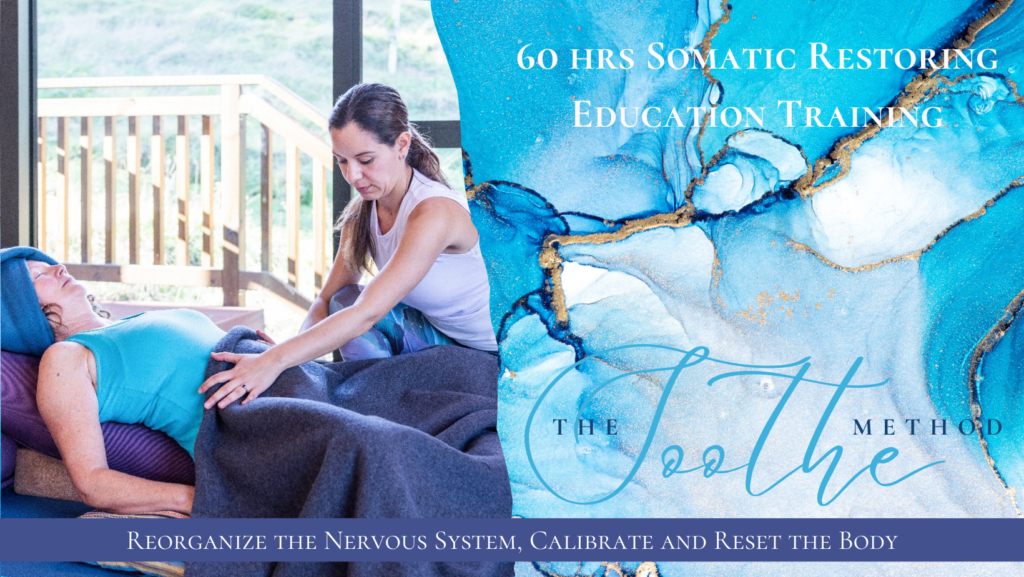 This Training is designed for Yoga Teachers, Therapists or Individuals who wish to receive an education to reorganize the nervous system, calibrate and reset the body. This Training consists of a blend of:
• Somatics
• Restorative Yoga
• Breathing techniques
• Yoga Nidra
• 6 days in-person immersion
• 3 post-training online monthly meetings to follow up the training

You will learn the Restorative Yoga style that is based in deep relaxation of both body and mind by the use of different tools and yoga accessories (props). We will deepen the learning through integrating somatic practices that work from a bottom-up perspective mapping and expanding the body-mind connection. The therapeutic element in this training teaches us to attend to the different, unique needs of the body and how to work with disbalances and applications. These practices are designed to help sleep, improve posture, support healing in chronic pain, digestion, and clear brain fog, while making the practitioner feel grounded and realigned.
Location: Sanctuary Hill Retreat, New Plymouth
Dates: April 11th to 16th 2024
Price:
Early bird Price, fully paid before February 1st' 2024 – $1,700
Full Price – $1,880
For more information, and to register, please visit Sanctuary Hill Retreat.