200-hour Teacher Training with Maria Gorham, Angela Baker and Samantha Rozitis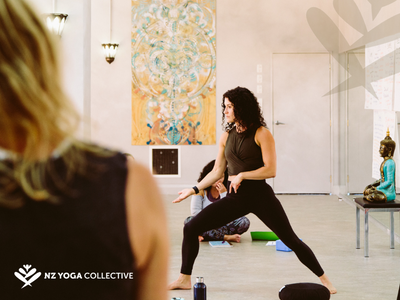 Our Teacher Training occurs once a year and grants you a 200-hour RYT certificate. During the 4-month training period, you will learn everything from anatomy and alignment to philosophy and pranayama, and practical teaching approaches.
Maria Gorham, owner of NZYC, along with her team provide a wealth of experience, knowledge and guidance. They've trained almost 100 yoga teachers over the past six years, and training with us is fun and practical and held in a nurturing learning environment. We are committed to an integrated learning approach that combines body, mind and spirit, with practical awareness and intent.
Our training will prepare you to teach three styles of yoga including Hot (Hatha), Vinyasa and Yin.
We welcome you to join our training, whether you want to become a yoga teacher or deepen your own yoga practice. Our training will take you on an exciting journey of self-discovery and personal transformation.
Location: Lower Hutt.
Dates:
Intro Day – Sunday 17th March
Block 1: 22 – 25 March
Block 2: 12 – 15 April
PV Workshop: 4 – 5 May
Block 3: 17 – 20 May
Philosophy/Voice Coach Workshop: 8 – 9 June
Block 4: 21 – 24 June
Graduation: 29th June
Price: $4,400
For more information, and to register, visit New Zealand Yoga Collective.