Mindfully Yin 50-hour Teacher Training, led by Fiona Liu and Sal Flewelling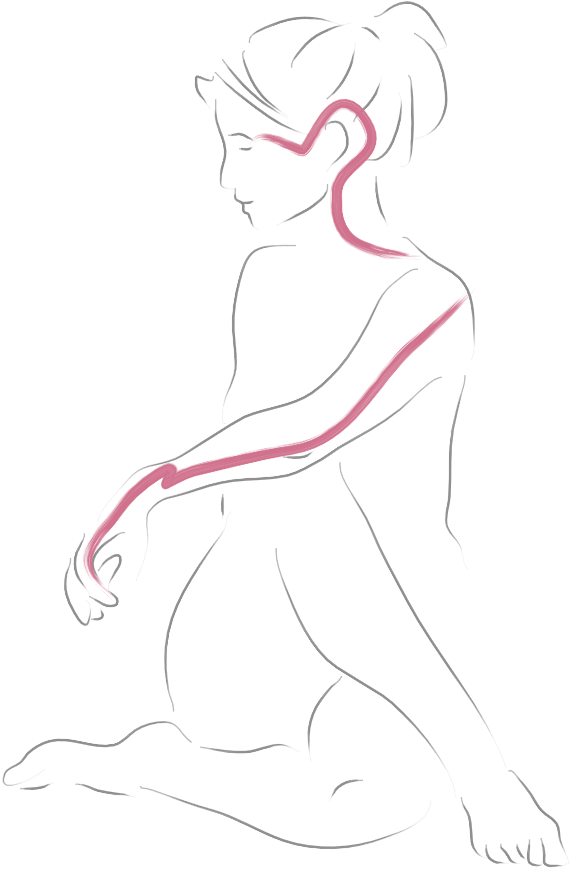 Our signature 50 hour yin yoga teacher training is specifically designed to help you confidently teach yin classes-in just two weekends . Whilst we spend time diving deep into yin asanas, our real 'mahi' is connecting you back to your heart.

We believe that when you're supported by experienced guides, surrounded by a community of like-minded yogis and given time and space to gently explore your own yin practice – magical things happen…

As you find more stillness in your yin practice, your body, your mind and your heart all begin to feel safe, supported and at ease. When your own heart is at peace, you build the confidence to guide students to open to the wisdom of their hearts too.

Over six training days, we guide you into deeper states of mindfulness. We do this through a unique training approach we've developed over 10 years of teaching fledgling yin teachers.

When you train with us, we want you to lose as little of your daily income as possible, so we run our training over two long weekends.

We also want to make sure you have time to practice teaching yin out in the real world, because it's only when you embody what you've learned that all the juicy questions and reflections bubble up. And we want to be there for you when they do! So, between our two training weekends, we meet online to check-in on how you're tracking. We share ideas, hold space for and support you if anything tricky comes up.

OUR UNIQUE, TWO-WEEKEND TRAINING:

WEEKEND ONE (FRI, SAT & SUN)
• Get familiar with the 32 essential yin asanas
• Learn how to intelligently and thoughtfully sequence a Yin class
• Start discovering words that support students in your Yin classes and know when to speak and when to leave space
• Discover the foundations of Mindfulness and complete mindfulness practices everyday
• Begin your discovery of the energetic body
• Learn the pathways of the Lung, Large Intestine, Heart, Small Intestine, Liver and Gallbladder meridians. Discover how poses move energy along the meridians

MID-WAY CHECK-IN
• Take part in a 75 min video call with your guides and fellow yogis to reflect on how you're tracking
• Ask questions and explore topics that come up after your first training weekend
• Connect back into the yin yoga community that surrounds you

WEEKEND TWO (FRI, SAT & SUN)
• Learn how to how to theme and sequence seasonally a Yin class
• Learn how to set up and create an energetically safe space
• Continue daily mindfulness practices, then dive deeper by understanding the Eastern view of the mind
• Learn to host emotions in nourishing ways
• Learn the pathways of the Stomach, Spleen, Kidney and Bladder meridians.
• Discover how organs, energy centres and the annual seasons affect the
meridians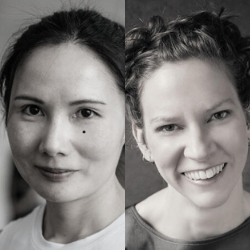 Our training is led by Fiona who has spent years perfecting her craft. She has been teaching yoga for 14 years and training yoga teachers for just over a decade. Her unique and comprehensive training experience both in NZ and overseas with Sarah Powers, Bernie Clark, Jo Phee, Tara Judelle, Dr Scott Lyons, Noah Maze, Janet Stone and completion of over 1000 hours of yoga teacher training, has helped her transform the lives of many.
Sal is a highly qualified Chinese medicine practitioner with a deep love of yoga. She learned about body energetics during her four years of study at Chinese medical school. She then truly understood those energetics, by working with people for over a decade in her Wellington practice. Sal is also a visual communicator – creating designs that visually show how our prana – or qi – moves and flows through our bodies.

Location: Flow Yoga, Christchurch.
Dates: 
24 – 26 May 2024
21 – 23 June 2024
Price: $790 per weekend, or $1380 for full training (2 long weekends + check-in video call). Payment plan of 12 payments of $138 avaiable.
For more information and to register, please visit Mindfully Yin, or their hosts Flow Yoga, or email Flow Yoga at info@flowhotyoga.co.nz.