200-hour Terra Soma™ Yoga Teacher Training – with Juliette McConachy, Jane Hardcastle, Carlos Pomeda and Mei Lai Swan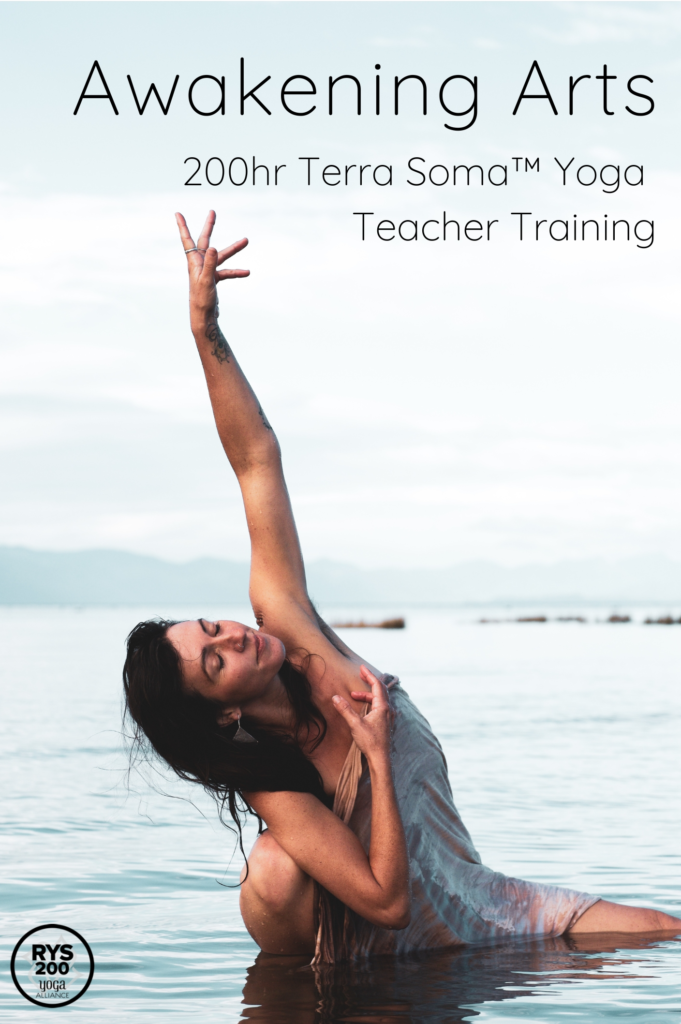 Yoga as an act of revolution.
Awakening Arts is known for its unique integration of somatic-psychology and ecopsychology with traditional tantric insight and practice.
Awakening Arts 200-hour Training provides;
In-depth, accurate teachings on the history, philosophy and insight of the yoga tradition.
Experiential study of the various methodologies of hatha yoga as integrated with a contemporary somatic approach to movement and self realisation.
Embodied and applied anatomy and physiology for ease and strength in movement and deepened efficacy in rest.
Sensitive training in facilitation, authentic expression and empowered leadership.

Our signature style of practice embraces the paradoxical nature of existence, inviting practitioners to experience their embodiment in the time bound as well as the eternal.
We don't leave out the spiritual, the playful or the deeply reflective.
We practice as an act of courage, respect, care and revolution for the benefit of individual, social and ecological wellbeing.
Our programs support trainees to grow their own intelligent and heartfelt self practice, as well as preparing them with the necessary sensitivity and skill to facilitate yoga, meditation and embodiment for friends and family, and as a career.
Location: Golden Bay.
Dates: November 21st – December 19th.
Price:
Tent site $5,570 (4 available in Nov/Dec)
3 person room in shared house with balcony $5,810 (3 available)
3 person room in shared house $5,710 (3 available)
Double room / cabin $5,850 (4 available)
Double room / house $5,850 (2 available)
For more information and to register please visit Awakening Arts.