Whether you are just about to take your first class or you've already attended thousands of classes, this is your go-to reference book for all things yoga.
Delivered in Kara-Leah's trademark accessible and conversational tone, reading this book feels like sitting down for a cup of tea with a trusted and knowledgeable friend for personal advice on your yoga journey.
Not only does she lay bare all the excuses that may be preventing you from getting to class – your first class, your tenth class or even your thousandth class – but  she also provides in-depth instruction on how to choose the best yoga path, style, teacher and studio for your lifestyle and your needs.
And remember, the best yoga path, style, teacher and studio is going to change over time, so you will return to this book time and time again to check in and see where your yoga journey might take you next.
Once you know which path, style, teacher or studio is right for you at this time, Kara-Leah talks you through the ins and outs of actually going to class – class etiquette, adjustments, keeping yourself safe and the understanding the many strange things that can happen to you on the yoga mat like twitching, grimaces, crying or spontaneous laughter.
As well as making it easy to navigate yoga classes,

 

Kara-Leah gives a succinct and easy-to-read overview of yoga history, texts, concepts and philosophy.
This is no mean feat given the density of the history of yoga but this book was deliberately designed so you can pick it up, open it to any page and learn something new  – whether you're brand new to yoga or have been teaching for a decade.
It's a fast, easy reference book for yoga teachers to use when theming a class, or revising yoga concepts like the kleshas, the gunas and the eight limbs.
You can dip in and out of the book, one a chapter at a time or read the book from cover to cover. There is always valuable information to be devoured or contemplated. Plus every time you come back to it, you'll discover something new.
"Kara-Leah has a rare ability to write about yoga in a way that is accessible, relevant and entertaining, without oversimplifying or sensationalising her subject. Her passion for yoga, and for setting straight the many myths that surround and obscure the practice, gives vitality to her writing and her ability to cut through our excuses to the real reasons we avoid yoga is enlightening. Her 'no excuses' approach to yoga may not work for everyone, but anyone who has toyed – or toiled – with beginning and sustaining a yoga practice will relate to, and find something useful in, this book. I highly recommend it." ~ Marianne Elliott, author of Zen Under Fire
Read more testimonials down below


Order The No-More-Excuses Guide to Yoga
All prices in NZ dollars. Free Shipping to New Zealand & Australia & $15 to the Rest of the World.
 …..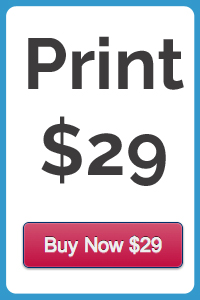 …..
..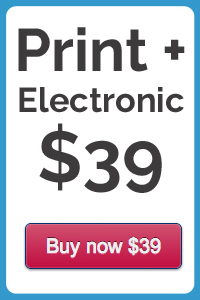 Still not sure?
Or watch the short introduction video with Kara-Leah below. 
.
Kara-Leah's first book, Forty Days of Yoga, is now in it's fifth print run. You can save money by buying both books together. Forty Days of Yoga is the best home yoga practice book you'll ever buy. Find out more about it here.
.


The No-More-Excuses Guide to Yoga + Forty Days of Yoga
Combo Deal
Before I unleashed The No-More-Excuses Guide to Yoga on the world, I invited a selection of friends and colleagues to read the book and give me their unvarnished opinion.
Here's the book testimonials I received
"Kara-Leah Grant's commitment to you and Yoga is astounding. She is holding your hand and leading you to the healing power of intimate connection. Kara-Leah is persisting and insisting that you can be completely intimate with the pure intelligence and beauty of your life. Your Yoga practice will be actual, natural, non obsessively and daily! It  is your direct embrace of the wonder that is your own reality.Let Kara-Leah lead you in this adventure that will transform you and transfigure you to the light and love that is our natural state." ~ Mark Whitwell, author of Yoga of Heart and The Promise.
"Curious about yoga, but afraid to try? In The No-More-Excuses Guide to Yoga, Kara-Leah Grant introduces you to the fundamentals, talks you through your doubts, and pushs you to take the most important step of all: unrolling a mat and starting a practice." ~ Benjamin Lorr, author of Hell-Bent: Obsession, Pain, and the search for something like transcendence in Bikram Yoga
"I often say to my students that the hardest part of yoga is actually getting on your mat. In this book Kara-Leah helps you to break through some of that resistance that may be holding you back, plus it's a great go-to book to understand more about the practice of yoga, history, myths and styles.  In Kara-Leah's trademark no-nonsense approach, she manages to keep things clear and interesting, communicating from her first hand experience – she has literally been there as the student and experienced the full spectrum of the yoga journey. This book is a perfect companion for the modern yogi.  As Kara-Leah says "This shift of consciousness is available to every one of us – it is the natural evolution of a human being."." ~ Nikki Ralston, The Ralston Method, Auckland NZ
"A wonderful primer for the hesitant beginning yogi, offering a wealth of information in Kara-Leah's inimitable, accessible style." ~ Kelly Fisher, Director of Urban Yoga, Wellington NZ
"A Yoga teacher needs to be humble enough to continue their own journey of learning and healing, and brave enough to share it with those they teach. Kara-Leah shares her learning in a lighthearted, clear and accessible way. There is reassurance and advice for the novice Yogi, further detail for the experienced Yogi and reminders for teachers too." ~ Gemma Carroll, Akasha Yoga Studio, Dunedin NZ
"This is a great tool for people who just can't seem to get started with yoga. Written from experience Kara-Leah gives you  numerous ways to get past the road blocks that seem to prevent many people from walking into their first yoga class.The book gives insights into many misconceptions about yoga, and answers numerous questions about terminology that may baffle. It's set out in a methodical and insightful manner, and will keep you on track to enjoy the many benefits that regular yoga will bring to your life." ~ Colin Clements, Australia Yoga Life
"This book is easy to read as a glass of water is easy to drink on a hot day. And just as valuable. Kara-Leah's words flow from a deep wisdom that is the result of a life lived authentically. She shares that wisdom, the essence of Yoga, generously, and I am privileged to have been one of the first to read it." ~ Ben Ralston, Healer, Yoga Teacher, Writer
"I have been steeped in spiritual practice since early childhood and have witnessed the exponential growth of yoga as an industry in the US, and also abroad, as I've been living and teaching overseas since 1999. We in the Western world are now blessed with a wide variety of choice. This enables each individual to align with the most suitable practice, at any given time, for him or her. However, this blessing of choice also becomes the challenge to know where to go, before you go. How do you know what to look for when this world of yoga is new to you? And as yoga becomes more of a marketplace, how can you separate the gold from the dross? I've had the pleasure of coming to know Kara-Leah over the past 6 years and I've seen close-up how she lives the process that is Yoga. In her latest book, she supports you in stepping safely and confidently into the ever-changing stream of Yoga. This is a valuable go-to manual for anyone confounded by not only the glittering new yoga, but also the complexities of the ancient yoga. Dive in, and welcome to the journey!" ~ Melissa Billington, creatrix of MYOGA—freedom to unfold, melissabillington.com

"From the moment I picked up Kara-Leah's new book The No-More-Excuses Guide to Yoga I loved everything about it – from the clever, inviting front cover to it's size and of course it's content. It's a brilliant reference book for anyone and everyone; whether you are just about to take your first step onto the path of yoga or you've stomped a million of 'em. It's one of those books you can just pick up and open to any page and there's valuable information to be devoured; and you don't want to put it down; and class is starting; and you've got to go; really; NOW.

As studio owners and teachers, we've all heard the endless excuses about why people fall off the yoga wagon or never get on it in the first place. We've probably used the majority of them ourselves at different times in our lives. But in our own growth and evolution, we often forget how very intimidating it can be for newbies and can easily dismiss their feelings of apprehension. After all it might have been 10 or 20 years ago we first looked at ourselves in the mirror in a yoga class; we've looked a trillion times since so the apprehension doesn't exist in our reality anymore. Every studio owner and teacher should read this book just for those reminders.

I knew that if I got so much out of reading this book, it would be a valuable resource for my students as well. It has been flying out the door as it's very reasonably priced. I have had some wonderful feedback. Many love the conversational style in which it's written; like you are having a chat with Kara-Leah on the comfy couch at home. The language is broken down and explained in a way that cuts right to the heart of the matter. There's no wiggle room here – the excuses are all annihilated.

Every studio should stock this book for their students. Learning never stops. Yoga; what a vast and wondrous subject it is. My deepest desire is that people just give themselves a chance – yoga class can be very confronting and we don't like to be uncomfortable. But this is where the true work lays and thus it truly is for everyone. Kara-Leah has a gift and she has done a brilliant job at getting this message across." ~ Kristina Anderson, Modern Yoga Napier
I donate $1 from every print sale and 5% of all online sales of The No-More-Excuses Guide to Yoga
to the Yoga Education in Prisons because I love the work that these yoga teachers do.
They really are bringing yoga to the people. 
Order The No-More-Excuses Guide to Yoga
……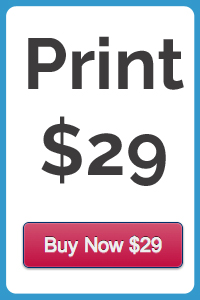 …..
…..