I started this year with a vision quest. 4 days and nights without food, water, or shelter, alone on a mountainside.
In those four days and nights I remembered what it is to be a human; the simplicity of what it is to be alive between the earth and the sky.
I reconnected with an essential part of myself.
Yes, it was one of the hardest things I've ever done – I thought I was going to die and almost, almost quit.
But it's no coincidence that this year has been one of the best and most productive of my life.
To retreat is to step back and regroup. It is the chance to re-evaluate. To re-evaluate oneself, one's life, one's direction, one's priorities.
As we witness the collapse of Western social 'order'…
Our political systems are corrupt to the core, more interested in war profiteering, oil, global power, and the wealth of the few rather than the well-being of the planet and her citizens.
Look how quickly and easily we manufacture 'wars' now – one terrorist attack in Paris and the next morning France is bombing Syria! Since when did the actions of a few individuals justify going to war with a nation?
Oh, since 9/11 I hear you say. Yes, well, look how that turned out.
Our education systems are a disaster focused as they are on grades, exams, tests and academic 'achievement' rather than, you know, the holistic education of a child.
Our medical systems are unsustainable because they are designed to treat symptoms rather than cause. That will always mean that demand (for medical services) grows faster than supply. Hence the slow but steady collapse of the National Health System in the UK and the ridiculously expensive hospitals in the US.
Not to mention the environment.
I paint a bleak picture but in reality the state of humanity is about as dire as can be.
And one of the biggest problems is the disappearance of community.
For millions of years, throughout our entire evolution, we have been born into, lived and died in packs or tribes.
For the vast majority of our evolution our very survival depended upon our being part of a greater whole. The reality of our inter-dependence – with ourselves and each other and the world around us – was utterly obvious.
Today we live in nuclear families and work in cubicles and generally have more social interaction with pixilated screen 'friends' and family than we do in real life.
We commute long distances between work and home.
We rely completely on 'experts' for almost everything: doctors, mechanics, therapists, politicians…
As a result we are the opposite of self-sufficient (what is the opposite of self-sufficient?) and live in an illusion of independence.
When there's a power cut then you find out fast how independent you really are.
Worse though, independence is venerated in our society.
Independent people, independent nations, and independent business – all are held up as the model for us to follow, as if independence were somehow noble.
Well, it isn't. When independence is the goal then you know that something is badly wrong.
Because in reality, in the natural world, independence is just a stepping stone between the early formative years of (dependent) childhood and the true goal of a mature, responsible adult – interdependence.
We should be striving for mutual support, education, healing, empowerment and love. We should be striving to follow the beautiful example set to us by Mother Earth – nothing wasted, everything shared and in perfect abundant symbiosis.
Instead we get caught up in Me and Mine.
And we know all this! So what can we do?
We have to wake up. We have to wake up from the illusion that we are victims of Life. We have to wake up from the illusion that there is nothing we can do.
We have to wake up from the dream state that we have spent most of our lives in, sleepily plodding through the time allotted us without wanting to even think about the bigger picture.
We have to question everything, and take nothing for granted.
This life (as far as I know!) is not a rehearsal, and time is precious. The only thing we know for sure is that our bodies will die. We don't even know when.
So for me, commitment to personal development is the most important thing.
We don't have to be evangelical about it. Better to keep it quiet and personal.
But we do have to want to wake up.
We do have to value your awareness above all else. We do have to want to love ourselves more than anything and anyone else, knowing as we do that self-love is the only real love there is.
And it's not easy.
It is hard work, ongoing day after day.
The most rewarding work, but also the most challenging.
A retreat is a place in which you can become sane again.
In which you share an experience with other like-minded people, and it is ok to be who you are, as you are.
A retreat is a space in which the mundane nonsense of our daily lives stops, and something else happens: magic.
The magic of sacred intention.
The magic of taking the time to accept and acknowledge who and where you are, and to vision and create where you want to be.
The magic of being, if only for a short time, in community.
All ancient cultures did this.
The Australian aborigines had their walk-about.
The native Americans their vision quests.
When did two weeks on a beach with a cocktail permanently change anyone's life?
A retreat is a power-up in a society in which true power is a very, very scarce resource.
Practice yoga, live in community, boost your personal development, and return home with a new, fresh perspective.
Return home with more physical energy, mental clarity, and inner peace.
And then put those resources to good use and create a life in which there is no need for a holiday because life itself has become the adventure it was always meant to be.
If enough of us did this regularly, putting ourselves first and truly honoring our lives… just imagine what kind of a beautiful world we would create.
Ben is coming to New Zealand next May to lead The Heart of Freedom with Kara-Leah Grant May 20 – 27 at Tauhara Retreat Centre.
Find out more about the event here, or email Kara-Leah to inquire or register. Click the image below for full size.
About Ben: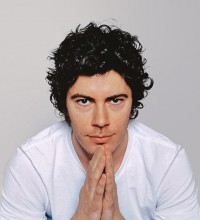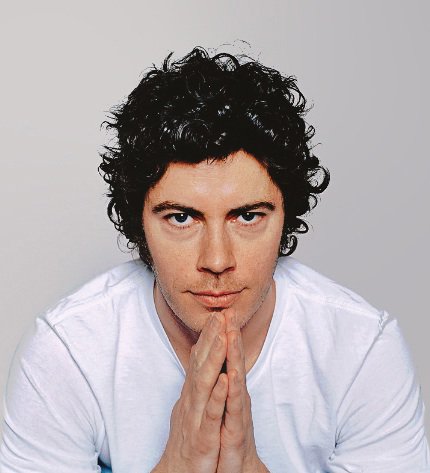 Ben Ralston almost joined the army when he was 18. When he was 32 he almost became a Swami. Now he is a personal development coach / therapist / medicine man (there isn't really a good name for it). Ben works with clients all over the world to help them integrate trauma, release blockages, and manifest their dreams. Ben will conduct group shadow work sessions to help you shift permanently ancestral beliefs, associations, and identifications with trauma (fear) so that you can choose a higher vibration.
Ben splits his time between his busy international practice, running retreats, training therapists, and writing.  You can find him on his website here.