by Lucinda Staniland
This week we started a conversation that explores the very foundations of a yoga practice.
We selected a handful of influential people in the New Zealand and Australian yoga community and asked them,
Who has had the greatest influence on your yoga practice?
Their answers are as varied and vibrant as the yogis themselves, and they showcase both the diversity and the surprising unity of the yoga community. Enjoy!
Persephone Singfield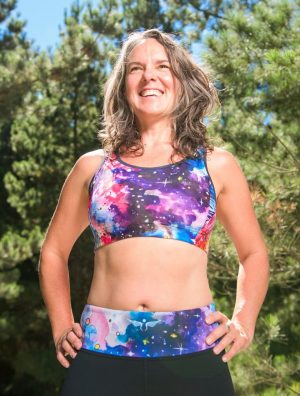 I am the one who has the greatest influence on my yoga practice. What I practice, when I practice, how long I practice, all comes down to me and the choices I make. There are many who have inspired me in the 20 years I have been practicing, but essentially, the person who influences my day to day practice is myself.
My biggest motivation to practice yoga is to nurture and maintain connection to my heart and the divine energy of love. I have learned that the further away I am from my heart centre, the greater the suffering. Daily practice is like food, water and shelter in my world. My morning and nighttime meditation practices anchor my connection to love. Throughout the day I check in with my heart and take action to reconnect when necessary.
If I didn't respond to the times of disconnect, I probably would end up being quite an unhappy person – or worse, develop unhealthy habits to fill that gap. Nothing outside of ourselves can compensate for that inner connection with divine love. At times it can take a lot of courage to stay connected to my heart, but it's so worth it.
Persephone Singfield is the founder and Heart Director for Courage My Love, Yoga Teacher, Presenter and Public Speaker. 
Keenan Crisp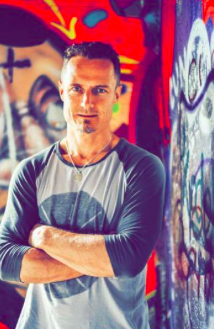 Without a doubt, Sri Sathya Sai Baba has been the greatest influence on my yoga practice. As a great expounder of Vedanta, He was the One that helped me to see that there is far more to life than meets the eye. His inspiration to "Love all, serve all", to "help ever, hurt never", has had the most astounding impact upon my life. As with many yogis, I am able to turn to my Beloved SATGURU and offer all my fears and hopes to hopefully one day purge myself of ignorance and delusion.
My path started out with Bhakti Yoga which continues today, though integrated with Karma yoga, with a little bit of Hatha yoga and a fairly substandard attempt at Raja Yoga. Thank God for many paths eh!
Through some direct experiences that I've had, I was able to cultivate great faith in Sri Sathya Sai Baba's teachings and thus remaining motivated to continue stepping towards the light. Baby steps I'm sure but steps none the less. I.e. Practice, practice, practice. Yoga on the mat is what I mostly teach, but yoga off the mat is really what it's all about for me.
Om Tat Sat Om.
Keenan Crisp is co-Owner of Power Living Australia Yoga (PLAY). Master Facilitator and aspirant of yoga. Lover of Life. Workshops Teacher Trainings and Retreats with Power Living Australia and Power Living NZ (Wellington).
Kylie Rook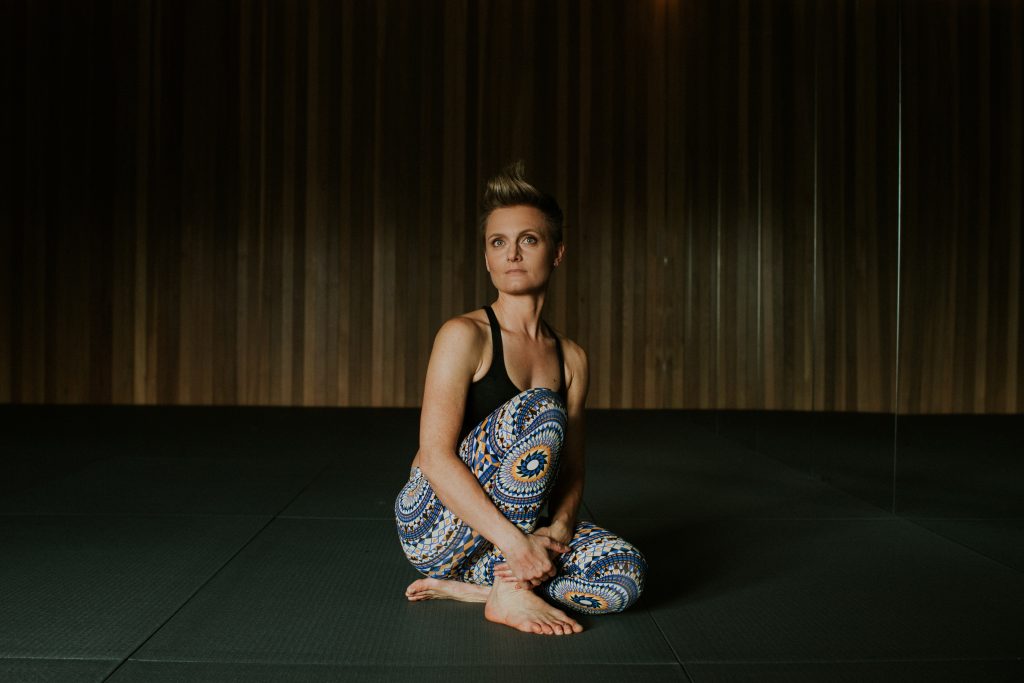 Tiffany Cruikshank from Yoga Medicine and Thomas Meyers from Anatomy trains. I have been fanatical about fascia ever since being introduced to it by these two. When I practice and teach I am looking at the body from this perspective, how I can create balance within these lines, what meridians are affected and how I can unlock areas of tension to bring about ease of movement and allow the Qi/ energy/ Prana to flow. It really is our 6th sense.
In my own body I can feel the pull on these lines throughout the body – the spiral, lateral, deep front line, superficial front and back lines etc and also the affect of releasing the fascia either through manual stimulation (balls) or with movement such as yoga and pranayama.
A cadaver lab with Tiffany gave me an even better appreciation for fascia, & how our practice is really to enable the free flow of energy and movement via this fascial medium. Touch and movement are food for this system and therefore a variety of movement in ALL forms and connection is so important for keeping us, agile, injury free and improving our kinaesthetic and spacial awareness.
Kylie (YogaWithKylie) is an Auckland based yoga teacher specialising in Fascial Release, Budokon, Handstands, Vinyasa and online classes.
Chaitanya Deva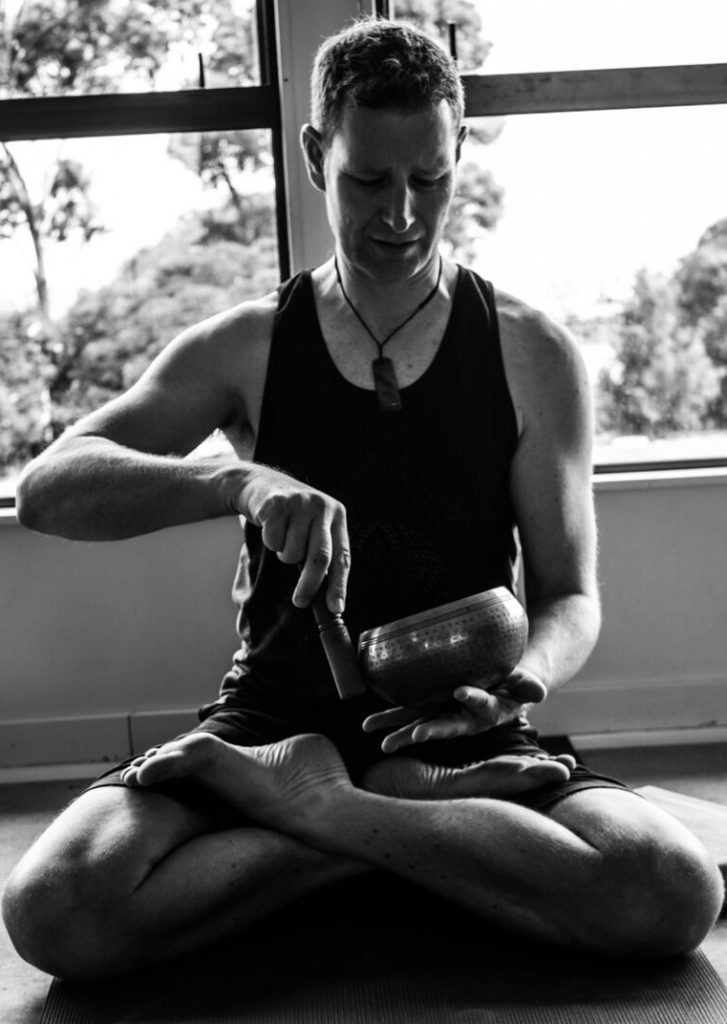 The person who had the most influence on my Yoga journey was Osho, an enlightened mystic that spoke for and against nearly every spiritual teaching and holy writing. This ability to be totally for and against everything, showed me the absurdity of believing anything that couldn't be verified through my own direct experience, as well as guiding me to look for the essence of what a teaching was trying to convey, rather than becoming a blind follower of rules and traditions.
From an Asana perspective Paul Grilley has had the biggest influence on me by bringing my awareness to skeletal variation and the importance of functional vs aesthetic instruction, this enables me to teach not only in a safer way than I previously did but also makes the sessions more personalised and allows people to work with discovering their own bodies way rather than just following instructions.
Chaitanya Deva (Chai) E RYT 500 YACEP: Co-founder & senior teacher at Studio Evolve Nelson NZ, program developer and lead teacher of their accredited Teacher Training Course 
Swami Karma Karuna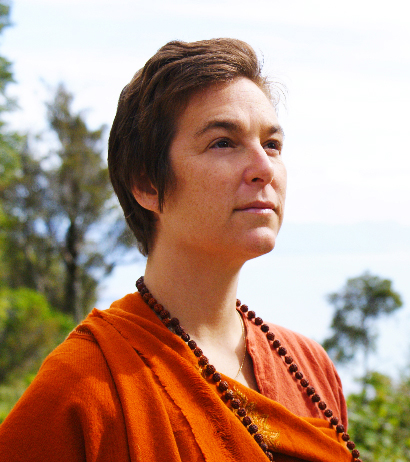 The answer is twofold.  Firstly, my Guru, whose teachings I have attempted to imbibe, live and have the amazing opportunity to share with others, has had an incredible influence on my practice. His example, writings and guidance have shaped and inspired my life, which in the larger sense of it, IS my practice. I have been given a direction and pathway to express my energy in a creative way that serves others and simultaneously evolves me.
I also feel that at the end of the day, I have the greatest influence on my practice. The teachings of anyone will not help me if I don't use them. The age old yogic principle of abhyasa or practices done regularly over a long period of time, not just on the mat, but integrated into daily life continue to develop my inner awareness and allow for transformation at all levels, so in the light, I am responsible for and do influence my own practice significantly.
Swami Karma Karuna, teacher, writer and a director of Anahata Yoga Retreat, Golden Bay, runs Yoga Nidra Trainings and yoga events around the world, including guiding groups to India.
Mollie Cox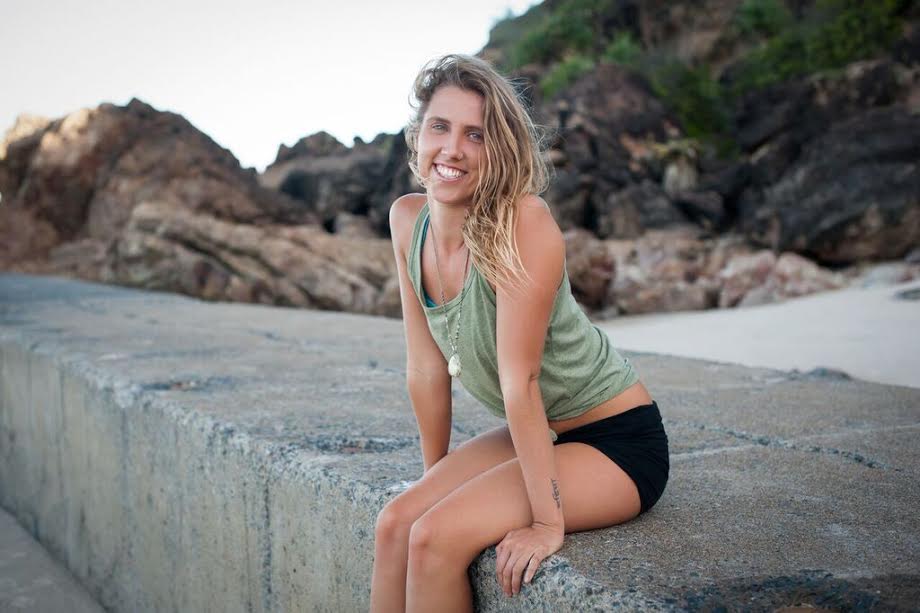 The sole reason I practice Yoga is to explore the layers of my mind and to gain insight on how I can navigate through this life in the most conscious way possible. My incredible teachers, Yogacharya Lalit Kumar and Mark Robberds, are tremendously helpful in the way they guide me, and to say their influence on my practice has been profound would be an understatement. Both Mark and Lalit are travelling international teachers, and I can only see them each once a year. I have a daily self-practice the rest of the time.
Therefore, the majority of the time, the most influential person in relation to my yoga practice is me. Maintaining a self-practice is difficult, and can be tedious at times – but it is in the discomfort I find connection; in the discipline I find freedom. Without relying on anyone else to encourage me to step on my mat, I cultivate a sense of independence and self-respect. It teaches me to find solace in my stillness; patience in the process. It allows me to comfortable being me, without searching for completion via externals.
Mollie is a Gold Coast based yoga teacher, marine conservation campaigner and the driving force behind the movement Jala Yoga.  
Hanuman Das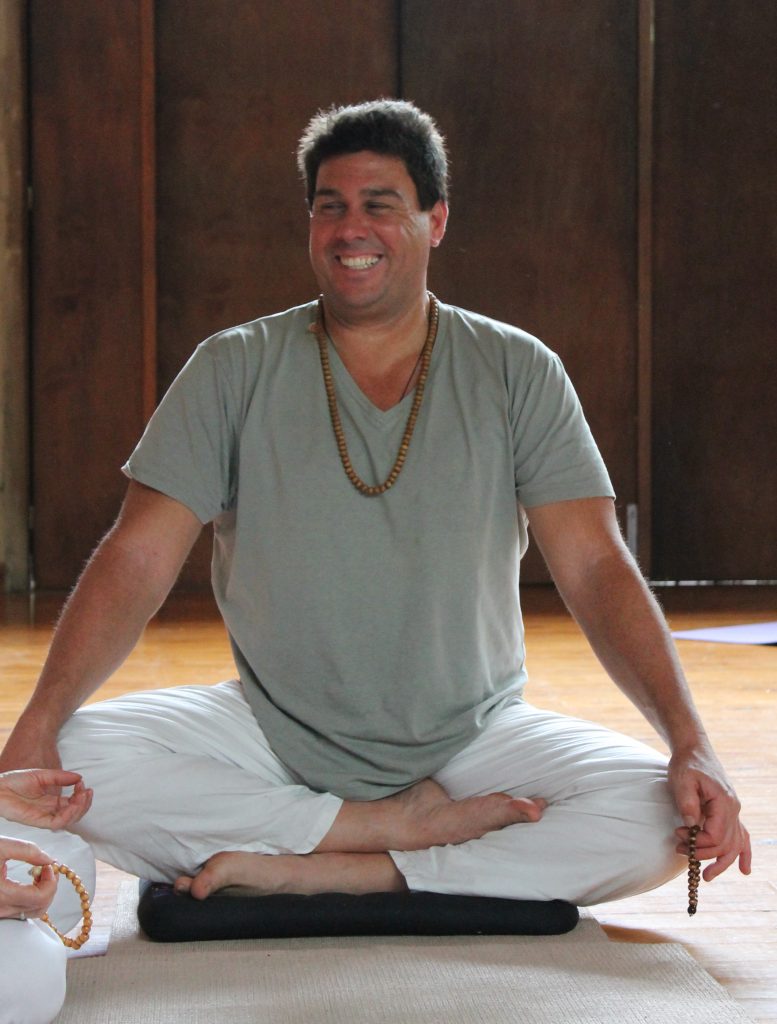 Having pondered this question for a time I realised it was in two parts. The first part, who has had the greatest influence, easy: Ram Dass. The second part was: what is my yoga practice?
My sadhana is a moving feast, it will have some constants, however, it ebbs and flows with the unfolding of my dharma. This is why Ram Dass has had such an influence. Why he has left such an enduring impression on my heart-mind.
My sadhana reflects my individual karma and thus the broad teachings he has offered me fit sweetly into my awakening. He celebrated all four Yoga paths: Bhakti, Karma, Jnana and Raja Yoga.
Thinking about how he has influenced my practice, I experience an overwhelming sense of his presence, a connection that defies the rational. This connection is unbroken and only requires an inner glance to rekindle its loving-awareness.
Ram Dass's stories give me understanding and direction. His instruction, which is minimal, gives me purpose and methodology. However, his principal gifts and influence has been his truth, his unconditional love and introducing me to our Guru – Neem Karoli Baba.
My beloved teacher, I bow deeply at your feet.
Hanuman Das is the Author of Omservations and co-owner with his wife Ginny of The Yoga Shack in Toronto NSW.
Do you have a question you'd like us to put to the next Yoga Influencers Round-Up?
Would you like to nominate someone in the Yoga Community to be included as an Influencer?