Many a starry-eyed, full-hearted yogi signs up for yoga teacher training – whether it's to deepen their practice, to start a career as a yoga teacher or to learn more about the subtle energy fields that guides their life's direction – they're ready to dive deep.
To be sure, your experience will be unique to anyone else's. Kind of like growing up in the same household with your siblings (I'm an only child, but I've heard sisters talk about the same parent as if they were talking about two completely different people), your lens will colour your experience, as will everyone else's in your teacher training group. That's part of what makes each teacher training group so special.
Knowing this, I would never claim to know what your experience will be like; however, I am an advocate of connecting any way we can.
With that, I humbly present to you: What Nobody Ever Tells You about Yoga Teacher Training.
1. Your Most Carefully Guarded Secrets Will Have Nowhere to Hide
My Forrest Yoga foundation teacher training was, in a word, intense. Each day started with two hours of powerful asana with a different personal and provocative theme at its nucleus. Ana Forrest performed some kind of magic will her long holds in deep backbends that brought atrophied emotions to attention, demanding to be dealt with. She's a shaman to be sure and, though I've tried to deconstruct her methods, her magic is a mystery.
Secrets poured out of my soul that I didn't even know I'd been keeping from myself. During my teacher training, I was able to connect dots that were so mind-blowing it will probably take my whole life to digest them.
As I become a stronger teacher, I take yoga's impact very seriously. Ana told us outright:
"If you continue to follow this path, you will become very powerful. Use it responsibly."
Using asana as a key to unlocking emotional holding that your hips shoulders quads HEART have spent a lifetime protecting will affect you. Deeply.
As intense as it will be, it's up to you to cultivate that gift and use it as something that will enhance your life. I'll borrow another Ana Forrest-ism:
"Turn that shit into fertilizer."
My suggestion? Create a relationship with a good therapist before your teacher training, especially if you know you're in for a high-octane experience.
Trust me on this.
2. You'll Learn About Unconditional Acceptance
As well as being an only child, I'm a prototypical introvert. It's hard for me to open up to others, lest I be "outed" as a nerd, silly, not good enough, and not worth someone's time.
During teacher training, all our "stuff" bumped into each other's "stuff." Mystery, in its divine way, knew that we were all open to experiences that could be used, however uncomfortably, to change us for the better. So we saw each other. I mean—we saw each other, the good, the bad, the ugly.
And we accepted it.
Sure, there are always going to be personalities that you resonate with more than with others, but you may just learn to accept them all. What I loved so much about teacher training is that I had a safe space to practice speaking my truth without the fear that I would be shut out by doing so. You don't get that kind of safety all too often.
My suggestion? Be open to accepting people as they are, trusting that you'll be gifted with seeing sides of people they usually keep well hidden.
If conflicts occur, try to frame it as a gift of experience, rather than having to "put up" with anything. They may do the same for you.
3. After Your Yoga Teacher Training, You'll Want to Burn it all Down

Everything. All of it. Nothing but ashes. To the ground.
That job that hasn't fulfilled you in years but keeps the paycheck rolling in every 15 days? You'll want to quit it.
The relationship that has been going along ho-hum, not exciting but not devastating, either? You'll want to throw it out the window.
The home that's been "good enough" thus far, though the paint has never been quite to your liking and the windows never letting enough light in? You'll want write a letter to your landlord with your intentions of moving.
With a rich enough teacher training, you will return home to a life that no longer fits quite right; it will feel like everything has shifted four inches (ten centimetres) to the left. Life has taught me that projecting my experiences onto others' is a fool's game, but I've seen this in friends completing teacher training, whether it is Ashtanga, Vinyasa or Forrest.
Some of my friends were finally pushed to do what their hearts had been longing for. Some, however, found themselves dazed and confused, seemingly without a compass. Some people crave—and manifest—huge changes during this time, others seek familiarity and comfort. Still some may find life not that different (I haven't met anyone like that, though).
My suggestion? Take your time, be kind to yourself, and keep faith at the cornerstone.
Also, work on one thing at a time. One. Thing. At. A. Time.
4. Your Teacher is HUMAN
Flawed, beautiful, human. Hopefully you saw this as a yoga neophyte and it's important to remind yourself after you've signed up for your teacher training. Your yoga teacher is human.
Successful yoga teachers are charismatic people, you wouldn't invest thousands of dollars to learn from them if they weren't. Charismatic or not, they're still navigating this mortal coil and no one person or teacher has all the answers. I've come to learn that a sure sign of a charlatan is someone who claims otherwise.
Learn to appreciate your teacher's realness and his or her captivating humanity. That's where true connection lives.
My suggestion? Don't give your power all away to the magnetic person holding court at the front of the room.
Especially be conscious if you're the kind of person, as I am, who tends to put people on a pedestal. Use that precious energy to learn to trust your own guidance instead; crazy things happen when we don't.
5. Teacher Training May Be a Defining Moment — But It Will Never Define You

Discerning the difference between intrinsic power and extrinsic power is quite possibly my life's purpose. For the duration of teacher training and for a few months after, I felt more powerful than I ever have. It was almost pathological — not good for me in the long run. That heady powerful feeling was sublime and devastatingly fleeting. That's because the experience itself had gotten me to the place and I hadn't really been in the driver's seat. The real work is now as I unpack my experience.
The gift of life is that it always changes. The curse of life is that it always changes. The pleasure of life is moving through change with grace.
More than a year after my teacher training, I've finally accepted that no ones experience is a blueprint for another person. This goes for teacher training and life generally. While the headings I've written in this article may seem definitive, they're by no means meant that way. I'll be the first to tell you that I'm just one small human in this vast universe and I'll only ever have my own experience to share.
My Suggestion? Go gentle on yourself and remember that it takes a while for silt to settle when a torrential current has shaken it up.

What I write here are the things I wish someone had told me before I went to teacher training and wilfully turned my life upside-down, for a little while, anyway. The kind of people who are interested in learning the deeper aspects of yoga are the kind of people who are brave enough to turn inward.
On this most challenging and rewarding path, it's important to remember that you're never alone. I once texted my mentor to tell her how alone I felt since leaving a roomful of like-minded people committed to the same journey and her response was this:
"You're never alone. As long as you have a heart that beats and air to breathe, you're never alone."
 Spirit is always there.
Please tell me what you learned in your yoga teacher training. What were your luminous moments and what were the challenging ones? You can help someone else by sharing what you wish someone had shared with you. I'd love to read your comments.
Yoga Teacher Training Programmes
There are a number of well-respected and long-running yoga teacher training programmes currently advertising with The Yoga Lunchbox – these are the trainings coming up in the next year. Some are happening in New Zealand, some in Australia and one in Bali. Choose your training wisely!
Following the success of the first New Zealand Level 1 Teacher Training Courses last year, Byron Yoga Centre now continues to offer the Part Time Level 1 Teacher Training Courses starting in November, and a Level 2 Intensive course option first time in Auckland, New Zealand.
When you make the pivotal decision to embark on yoga teacher training, you know you're in safe hands with Byron Yoga Centre.
As one of the …[Read more…]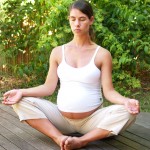 Learn how to specialise in this popular area and run your own prenatal yoga classes.
This 20 hour Prenatal Weekend Intensive is fun, practical and packed with information to help launch you into the growing field of teaching yoga to pregnant students.
This is the first time this popular specialised teacher training module will be offered in New Zealand. The Bliss Baby weekend intensive is designed to … [Read more…]
When you make the pivotal decision to embark on yoga teacher training, you know you're in safe hands with Byron Yoga Centre.
As one of the longest running yoga schools in Australia established in 1988 by John Ogilvie, as well as one of the few yoga teacher training organisations that operate as an RTO (Registered Training Organisation), offering the highest possible qualification in yoga teaching, you can feel confident you've chosen the best.
The courses are designed to deliver holistic training that encompasses the… [Read more…]
The International Yoga Teacher's Association is the longest established yoga school in Australia.It promotes yoga's many benefits – physical, emotional, mental and spiritual, and it aims to increase understanding and application of the principles and philosophy of Yoga.
On Offer in 2014: A fourteen month Yoga Teacher Training course beginning in February 2014. This well-established and highly regarded course has been running for over forty years with over two thousand students… [Read more…]
This level 1 teacher training course has been designed, refined and successfully implemented around the globe over the past 10 years, catering to those aspiring yoga practitioners who wish to establish a sound foundation as a Yoga instructor.
Pre-requisite level 1: We require students to have two years of consistent dedicated yoga practice (recognising that the training will be challenging and intense at certain times).
Students must also satisfactorily complete the application … [Read more…]
Power Living Yoga – Empowering you to live your most authentic, happy and fulfilled life!
The Power Living 200hr Teacher Training Program totally immerses the students in the knowledge of a basic Power Living Yoga Sequence, introduction to the history of yoga, and intense personal development to prepare the student for the role as a teacher.
The course focuses on an in-depth understanding of the anatomy and physiology of Hatha Yoga, Power Yoga … [Read more…]