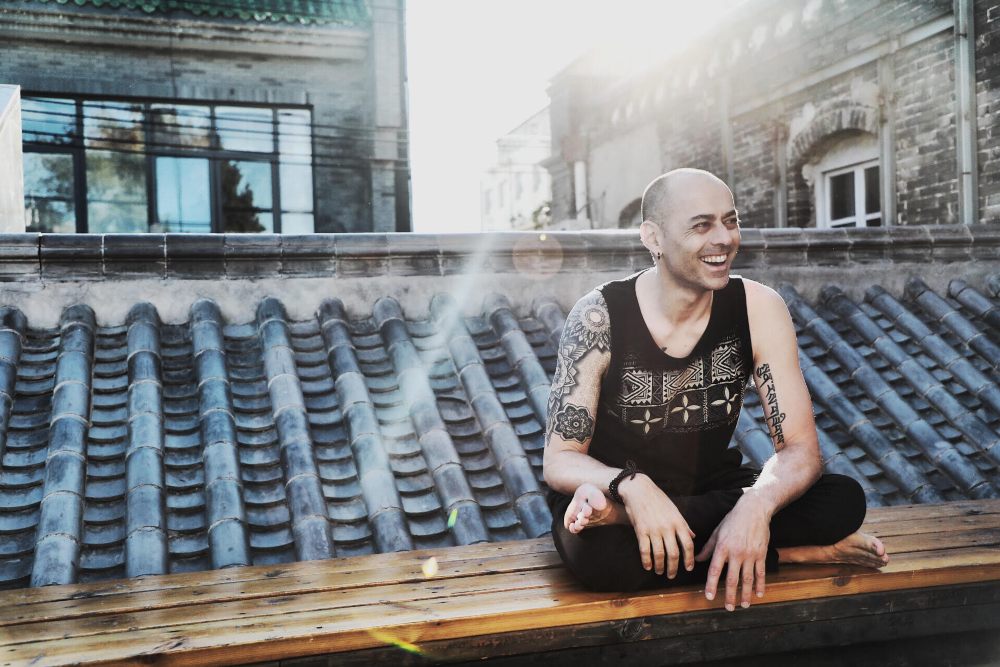 by Lucinda Staniland,
Vincent Bolletta, one of New Zealand's foremost yoga instructors and teacher trainers, has decades of experience in working with movement and yoga.
With 30 years of teaching and practice experience, Vincent spends much of his time travelling internationally to teach hañsa Yoga, a unique style of yoga, of which he is the founder, that integrates both eastern and western thought and methodologies.
We were lucky enough to catch Vincent for this video interview, where he and Kara-Leah Grant explore Vincent's depth of knowledge and experience about what it takes to develop greater sensitivity and physical intelligence, the role of touch and adjustments in contemporary yoga, and why he says "the way that we move is also the way we think."
Vincent Bolletta on Developing Physical Intelligence Through Yoga
---
Video not working? Click here to watch it on Youtube.
---
Training & Workshops with Vincent
Hañsa Therapeutic Flow Certification Intensive
Ubud, Bali, 11 – 16 March 2020
The Hañsa Therapeutic Flow certification is a yoga intensive that is suitable for all yoga practitioners who are looking to go deeper into the understanding of their own bodies.
These intensives have been developed to introduce students to the fundamental mechanics of yoga therapy. Teaching methodology will cover eastern and western concepts, with a specific emphasis on contemporary models like developmental patterns ideology and the evolutionary body movement concepts.
---
Hañsa Therapeutic Flow Workshops
Christchurch, New Zealand, April 4 – 5, July 25 – 26, November 7 – 8 2020
Three series of therapeutic flow workshops to bring more freedom in your movement.
Hañsa Flow explores the art of moving from the inside out. We learn to use the inner rhythms and spirals of the body to support and restore function and health. Hañsa Flow has also been designed to address any physical issues; it's a practice that supports all practitioners from beginners to advance.
---
Quotes from the interview
On rhythm and tempo
"Everybody's rhythms are different but there is a particular tempo that can really awaken people's sensitivities and observational powers. Sometimes we can camouflage a lot of our habituations through momentum. When we go slower things tend to be more heightened – both the positive and the negative."
On what he sees in his students
"There is a grace and ease to their movement and a better appreciation of what supports them. They become more observant of themselves and other people. They have this greater sensitivity and at the same time, they are able to self-regulate better – they make better choices and cultivate a physical intelligence. And at the end of the day, their practice becomes really enjoyable – there's an underlying current of feeling free.
The way you move is the way you think
"The way you move is the way you think. Your external structure is the window to the mind. You see the world through your body, and how you use your body is an expression of what you see."
On adjustments and consent
"If you're going to give an adjustment you need consent. And if you're going to adjust someone, why do you want to adjust? Can they not get there by themselves? Touch is an appropriate process for learning but it is often used for other means which can be quite destructive. We don't need to negate touch, we just need to find a better way of using it and presenting it and understanding when it's appropriate and when it's not. "
On his trainings and workshops
"I want to create an environment for the community where the practices are safe and logical, they support people and give them a new experience of how to use their bodies, in the yoga setting."