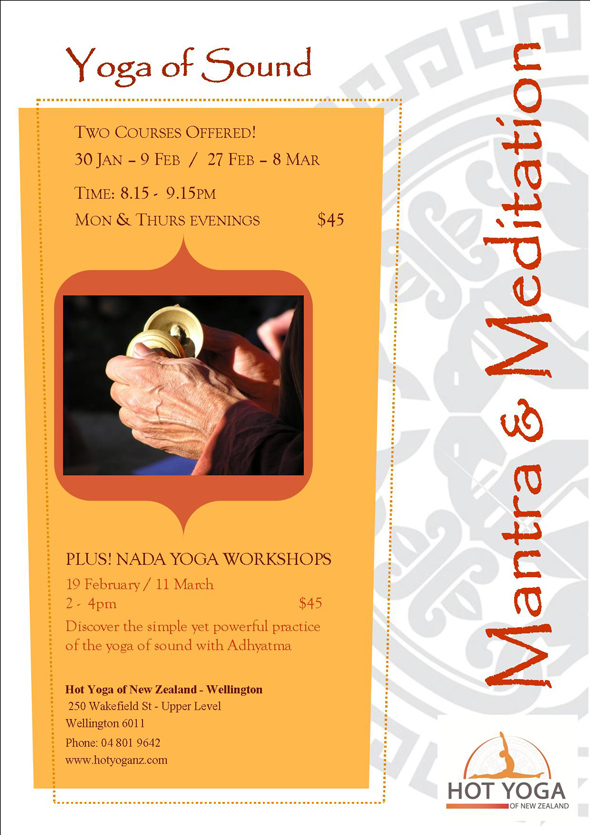 Explore the subtle, healing and transformative practice of Nada Yoga, the yoga of sound.
Meditation and relaxation techniques are highlighted on this exploration of the healing sound vibrations of Sanskrit mantra.
The ancient language of Sanskrit is said to have been channelled by great sages who were tuned into the frequencies of the cosmos and the subtle internal sounds of consciousness.
Read Adhyatma's teacher profile:
It was a long time between The Yoga Lunchbox asking Adhyatma to do a yoga teacher profile, and her finally sending in her answers.
In between came Global Mala, which raised money for one of Adhyatma's passions, the Yoga in Prisons Trust.
She's on the board of directors, and has taught in prisons too, writing about her experience in Broken Warriors – reaching out to prisoners with yoga. There's no doubt she's doing great work here in Wellington, and it's so lovely to finally be able to … [Read more…]
Are you ready to be transformed by Yoga?
Subscribe to our mailing list & every 2 months we'll send you a newsletter filled with Yoga goodness.
Thank you for subscribing.
Something went wrong.