by Kara-Leah Grant
I love checking the data and seeing which articles came up tops out of the 100+ that The Yoga Lunchbox published in 2015. After awhile, you start seeing the patterns.
First are my personal articles which detail my breakdowns and breakthroughs on everything from men to my yoga practice to my relationship with teaching and money. People love these articles and respond with lots of comments and messages, and of course, views.
Then there are the articles that I write answering in detail questions about yoga. I intend these to be as valuable as possible, while giving them a Google-friendly headline – something someone would type in to the search bar. Like "How many years of yoga practice does it take to get flexible?"
It's a great question that I'm sure many people ask Google.
Two reviews make the Top 10 proving that people really want to know what it's like to attend Wanderlust and what it's like to lie on a modern day bed of nails, a Shakti mat.
Finally, Lucinda (my whizz bang social media expert & editorial assistant) and I also brainstormed up articles that we thought would provide valuable on-going info to the yoga community – like a list of yoga scandals (people just keep emailing us with new people to add to that list!).
So here they are, the Top 10 Articles of the Year on The Yoga Lunchbox (with a bonus #11).
Big congratulations to all the authors and subjects who made the articles what they are.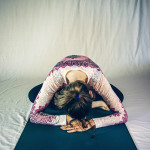 I just wrote some 700 words and I realised that I've been telling the same damn story on this website for the past five years. A story of struggling to earn money through teaching yoga and writing. And now, I'm dropping the story and simply saying: I give up. I've had enough. I don't care anymore. I'm going to stop trying to earn a living from writing and teaching. Oh, I won't stop writing, nor will I stop teaching. These things I will continue to do, always and …
[Read more…]
.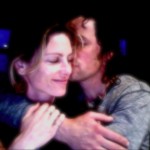 Recently, while choosing photos to put in a Facebook album celebrating my son's fifth birthday, I came across a series of photos that his father and I had taken of ourselves one month before I finally left him. I paused, and looked at us – the happy and in-love us, the good side, the side that kept me a destructive and difficult relationship for nearly four years – and I was grateful I hadn't deleted the photos as I so nearly did a few months after we …
[Read more…]
.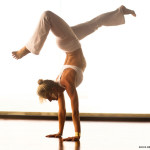 This came up in conversation this week – a new teacher expressing a fear that her yoga sequences weren't interesting enough and that she was going to be boring her students. She wanted to know how to make her sequences more interesting. However, there is a fallacy of logic here. The teacher has a fear arising – that of boring her students. Her approach to working with that fear is to ensure that the external circumstance triggering the fear is removed – bored …
[Read more…]
.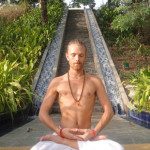 Running a popular yoga website means I get all kinds of emails from people wanting me to review or share about their yoga-related products and services. My favourite so far was the press release from a company launching a range of yoga shoes. Because we all know you wear shoes while practicing yoga right? So I was skeptical when Jonathan from Shakti Mat New Zealand emailed me ask said he'd send me a free Shakti Mat if I did a review about it. Road-testing, assessing and …
[Read more…]
.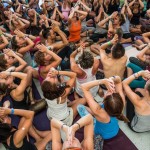 Wanderlust Great Taupo 2015 – everyone I spoke to agreed it was a resounding success and totally exceeded expectations, on all fronts – even the weather! Despite a forecast that promised solid rain for four days, the festival was mostly dry and sunny, only succumbing to drizzle on the final day. Then, it felt therapeutic and atmospheric. The finale event, Xavier Rudd, was held in The Greatest Place (mainstage) – a large tented space with portable flooring and stage …
[Read more…]
.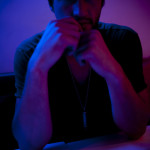 It began with Ana Forrest's class Tracking Transformation at midday on Thursday, the first day of Wanderlust Great Lake Taupo. I was wary of taking her class that afternoon as I was doing a Speakeasy at 4:30pm and Ana has a reputation for breaking people open. However, it was my only chance to make one of her classes so I took the risk. Early in class, Ana had us scan through our body, tracking sensation, and seeing what was going on. We were instructed to choose a part …
[Read more…]
.
I left my small, humid, rotting Calcutta hotel room at 6:00am and set out on a mission to find the historical center of yoga therapy established by the late Yoga guru Buddha Lall Bose in 1937, the Yoga Cure Institute. Publicly, little is known about the Yoga Cure Institute. However, my teacher, Tony Sanchez, and his wife, Sandy, recommended that I visit Buddha Bose's yoga school during my three-month yoga study tour of India. Although I planned to spend …
[Read more…]
.
The yoga teachers and spiritual leaders that established and spread yoga in the Western world – people like K. Pattabhi Jois, Krishnamacharya, TKV Desikachar, B.K.S. Iyengar and Indra Devi are well, old, and mostly dead. There's no denying their influence on contemporary yoga, but it's the new generation of yogi and yoginis who are creating modern yoga as we know it. Many students now have never heard of Krishnamacharya or even Desikachar but they know all about Kathryn …
[Read more…]
.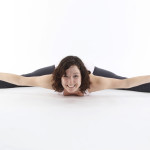 This is an impossible questions to answer – at least, to answer definitively, but I'm still going to give it a damn good crack. And with good reason. Despite the fact that yoga has nothing to do whatsoever with flexibility – that flexibility is side benefit of one's yoga practice and no measure of the depth or strength of one's yoga practice – yoga and flexibility are intimately intertwined in the modern idea of yoga. There's good reason for this. We are …
[Read more…]
.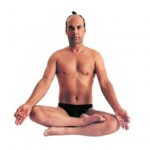 The last few years have been awash with yoga scandals as well-known yoga teachers and gurus have fallen from grace. I'm not going to add any commentary to this article, it's simple a list of scandals that have happened over the years.  If you know of any that I've missed, please let me know in the comments and I'll add it to the list. This list is in no particular order  except that of my mind and my research. Bikram's on the top, because he was …
[Read more…]
.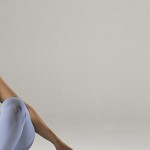 Donna Farhi is a world renowned yoga teacher who has been practicing yoga for thirty nine years, and teaching it since 1982. She lives here in New Zealand but teaches intensives and teacher trainings internationally, and is the author of several well loved yoga books including The Breathing Book, Yoga Mind, Body & Spirit: A Return to Wholeness and Bringing Yoga to Life: The Everyday Practice of Enlightened …
[Read more…]
.
Curious about the most popular articles for previous years? Here they are: