by Cara Butler
Let's be honest….. many of us were quite happy to see 2020 come to an end. A year that exposed us to not only a global pandemic and its devastating knock-on effects, but a huge range of worldwide injustice and social chaos. Despite the understandable urge to move on and put 2020 well behind us, I believe in the need for reflection. Reflection on both the challenging times AND the amazing moments that were present in-between. Here at the Yoga Lunchbox, we have been revisiting and reflecting on all the inspiring pieces of yoga content that have been published over the last twelve months.
In what was my first year as Editor of The Yoga Lunchbox, I've been honoured to engage with a wide range of yoga teachers, thinkers, and writers, many of them based here in New Zealand, and I feel incredibly grateful for their offerings to our community of yoga-loving readers.
This year, our most popular articles covered topics that related to what many of us were directly facing in 2020 : Donna Farhi began the year continuing the much-needed conversation and scrutiny around teacher and student boundaries, Matt Calman shared his experience of crippling depression & anxiety and how yoga became a valuable tool, Amy Massey offered us post lockdown Ayurvedic guidance and support, Erica Viedma shared the challenges and rewards of taking her classes online, I thoroughly enjoyed interviewing Senior Teacher Karla Brodie, and Dr Jane Hardcastle posed some thought-provoking questions around how the breath is guided and taught in many yoga classes.
We also published thoughtful reflections on how to create wellbeing and how to meet life as it is with iRest teachers Una Hubbard and Fuyuko Toyota. Delving deeper into yogic and ayurvedic teachings was the focus on articles from experienced local teachers Swami Karma Karuna and Nisha Kumar Joon.
Panui koa – Happy reading!
The Yoga Lunchbox's 10 Most Popular Articles of 2020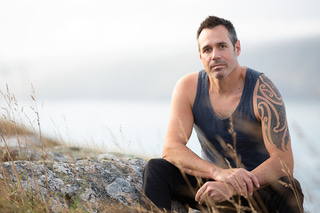 by Matt Calman. I regard it as a minor miracle I became a yogi. For as long as I can remember, in the four-decade-long pre-yoga phase of my life I was horribly inflexible, and unable to get within a foot of touching my toes. My main pastimes in my 20s included playing rugby and drinking beer with my teammates. In my mind, activities such as yoga and ballet dwelt at the opposite end of the spectrum from my modus operandi … [Read more…]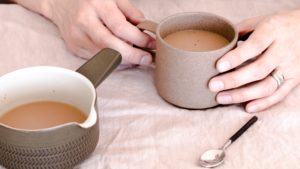 by Amy Massey. As we re-emerge from lockdown, we are stepping out into the midst of changing times. The seasonal change is upon us as autumn transitions into winter and we are all navigating impacts of coronavirus in our lives and worldwide. Ayurvedic wisdom brings us back to balance with tips to soothe and strengthen body, mind, heart and soul … [Read more…]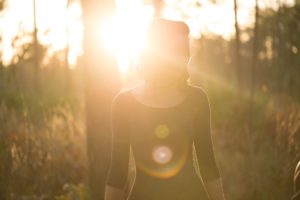 by Nisha Kumar Joon. A chakra is an energy structure, a whirling vortex of energy that acts a bit like a spiral pulling energy through the body's central vertical electrical current aligned with the spine. Whilst the spine curves, the main energy feeder, line of light, that draws energy into the body system's energy line, is straight. In our human body we tend to work with seven main chakras but there are many, many more … [Read more…]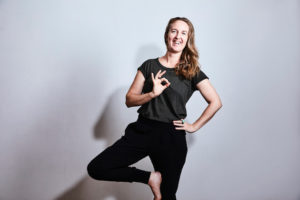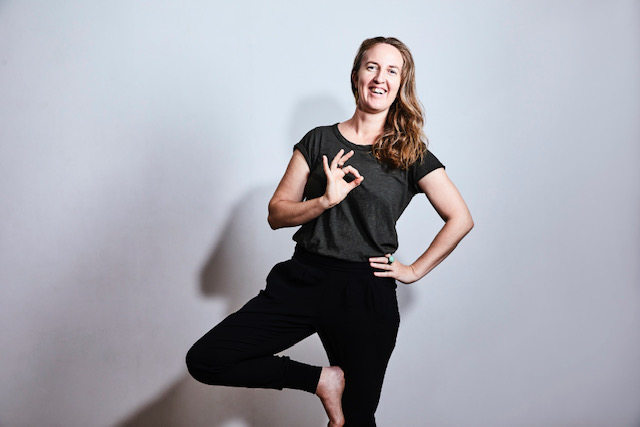 by Cara Butler. An Interview with Karla Brodie. Karla is a teacher worth getting to know. Talking with Karla gives you the sense that she deeply considers her thoughts, her words, her decisions and actions. An example of how to really 'live' yoga in the everyday world. This capacity she demonstrates is undoubtedly born out of the deeply internal experience she has explored, and also taught, for over 20years. … [Read more…]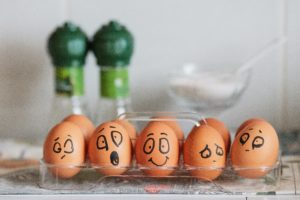 by Una Hubbard. I used to be a perfectionist living life in black and white, 'either/or'. My understanding of the depression I experienced, for instance, was to find a way to be happy. If sad, be happy. I mean, simple really. I also had a real beef with anger. And that beef was simply this: I really didn't like it. I didn't like it when someone raised their voice or showed displeasure. I wanted it all to go away. I wanted calm instead. If angry, be calm. Easy peasy … [Read more…]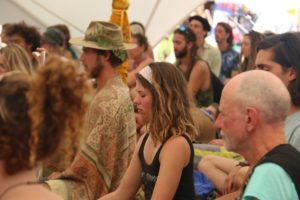 by Swami Karma Karuna. The depth of yoga that is understood and shared in our modern times is primarily touching the tip of the iceberg. In a goal-oriented, pleasure-mad world, the dynamic postures of Hatha Yoga have captured many and become synonymous with the word 'yoga'. While postures are an important base, often the greater expanse of yoga remains like hidden gems in the ocean of wisdom … [Read more…]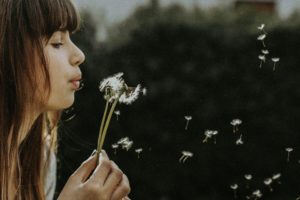 by Dr Jane Hardcastle.
"Take a deep breath in…and out" is synonymous with many yoga classes as yoga teachers encourage students to better access their breath, become aware of chest (or reverse) breathing and use their breath as a barometer of where, and how they are. Classes are often accompanied by publicly audible 'ujjayi' breath…even though students are only required to use that breath to raise or lower an arm. We witness bellies expanding as students believe they are 'doing' great breathing. But should we ever 'do' breathing? Surely we should 'be' breathed, allowing the body's exquisitely calibrated autonomic nervous system to 'do' what it is designed to do? … [Read more…]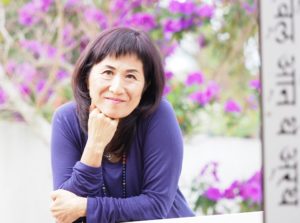 by Neal Ghoshal
Ten years ago I had the great pleasure to meet Fuyuko Toyota. We were both assisting our teacher Donna Farhi on a long 21-day training and I was immediately drawn to Fuyuko for her warmth, her humility and humour and her deep, compassionate wisdom. Over the three weeks, we developed a beautiful appreciation for each others' teachings, and a delightful friendship which has only deepened through the years. Now we are like brother and sister on the Yoga path! … [Read more…]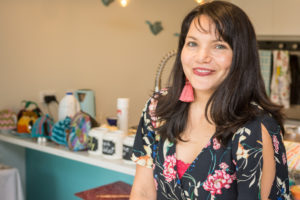 by Erica Viedma. "What can we do when fear comes up for us or for our students during the practice?". Geeta Iyengar replied, "When fear arises, you must lift your chest. You must lift your heart." A Posture of Courage by Christina Sell. The third week of our national lockdown and many yoga teachers around New Zealand, (and the world), have started teaching online. Some teachers are on Facebook Live or pre-recorded classes. I even attended a yoga class based in New York with 60 people from around the world, all from the comfort of my home in Christchurch. Personally, I have more teaching work than I ever imagined possible under these circumstances – all online live classes via Zoom … [Read more…]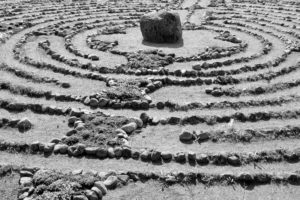 by Donna Farhi. Relationships with yoga students can take many forms: from a clear cut and dried professional boundary between teacher and student that has never extended beyond the perimeters of time spent together in a class, intensive, retreat or teacher training; to the less distinct delineation that happens when a student also happens to be a personal friend; to that of a peer exchange that takes place at a collegial level in which there may be a relaxed formality between the two parties accompanied by a mutual respect and regard for each person's expertise and contribution … [Read more…]