Ah the work is never done, is it?
My life has improved enormously in the last few years. The amount of daily stress has fallen away, my relationships have improved out of sight, and I feel so much better in myself.
It's a huge relief.
Life was bloody tough for a long time there. I couldn't figure out what I was doing wrong. What was wrong with me?
Yoga teacher training with Shiva Rea in the States helped me discover that answer. I wasn't being true to myself. I was attempting to manipulate life into giving me what I wanted by acting in particular ways.
In short, I was a control freak, and it was wearing me down.
Fast forward almost three years and I've learned how to better live life. I've let go of so many things – so many ideas and attachments and identities and beliefs about the way things are. Every time another layer is shed, I feel a deeper level of peace and gratitude in my every day life.
Until I come up against the next layer. Then unease and irritation seeps in and I know that there's something in my psyche asking to be looked at.
Once upon a time, I was the Queen or Delusion and Distraction. Any unease that arose…. I stuffed it down, rationalised it, or ran away from it. Over time, that made for an enormous vault of awful things stored in the psyche that needed to be looked at.
Cue psychotic break.
And all that crap being metaphorically dumped in my living room for me to sort through. No more avoidance, or distraction.
Although there is, of course. Now though, I see it fast. I notice when I reach for the junk food, or drink too much wine, or lose myself in Facebook. I force myself to come back to presence and ask, what's going on?
What's going on indeed?
I've been investigating the idea of putting some kind of paywall or membership system on The Yoga Lunchbox for over a year now.
Every time I came close to instigating something, I pulled back.
Not the right time, I thought.
Not the right system, I believed.
Maybe not yet, I rationalised.
This week, I realised that none of those beliefs or ideas were true. I realised that the reason I hadn't yet taken the plunge was that I was afraid what I was offering wasn't worth paying for. That the content wasn't good enough. That, by extension, I wasn't good enough.
It's an old script, and one that played out last year when I launched a PledgeMe Campaign to raise money to write a book. I wanted external assurance that I was good enough before I investing time and energy into a book.
That 'I'm not worthy' script is growing ever fainter, and this week, when I recognised it yet again, I laughed.
Oh right, you again! Please… haven't you got something better to do? Someone else you could bother?
I'm not good enough… It's an internal refrain so many of us are used to hearing. It's what stops us from following us our dreams time and time again. We stand on the edge, poised to take the leap, waiting for something to tell us it's all going to be ok, that we'll make it, that it's safe.
Only it's never safe.
Nothing is safe.
If it was safe, it wouldn't be a dream. It would be bloody boring.
The uncertainty and the unknown is part of the magic.
It's what we need to embrace.
We don't know how things will turn out.
We don't know what will happen when we set sail for distance shores.
We just don't know…
And I know enough to be ok with that.
So, I've done it. I've launched Inside the Box – a membership system inviting people to contribute to this website. I intend to create a revenue stream that will support the website and all it creates for the yoga community, while paying me a living wage.
I know that what I offer is good enough to pay for – there's a lot of time, energy, love and dedication that goes into creating this website.
Best of all, knowing that people value what I'm doing enough to pay for it creates a positive feedback loop.
I know it will inspire me to up my game and offer better and better content. It's something I've experienced lately with some freelance work – paid – I'm doing for Anmol Mehta's website Mastery of Zen, Yoga & Meditation. 
Every week, I dedicate a certain number of hours to working on his site, and I notice that because I'm getting paid for it, I take more pride in it than I sometimes do with The Yoga Lunchbox.
That surprised me.
It unlocked an idea about the inherent value of money and the role it plays in our society. When we offer money to someone for something, we're saying to them, hey, I value what you're doing. It feels good to be on the receiving end of that. Anmol values my time. I like that.
I'll be starting Inside the Box softly, softly. After  viewing twelve articles in a month you'll hit a paywall and be invited to get Inside the Box.
Membership starts at only $NZ3.99 a month or $NZ29 a year. You're welcome to offer more if you'd like – you can change the number in the shopping cart when you go to pay.
Once you're Inside the Box you receive unlimited access to all content, plus 30% discount on all digital products, 15% discount on physical products, and access to the Yoga Resources Library. 
Those offers and deals will be something I focus on developing in the coming months, in dialogue with those Inside the Box. I'll be asking you what kind of yoga resources you want, and then going ahead and creating them. I'm excited about this. It will open up an entirely new way of relating to the website for both me and you, the reader.
Once you're Inside, you'll be able to ask me to create the content you want to read – articles, videos and e-books. It will be like having your own personal yoga editorial team on-call.
You'll be my boss.
I'll be working for you.
Inside the Box is powered by TinyPass – they handle all payments on their secure system, and take a 20% + $0.30 cut of all transactions. That means if you're paying $2.99 a month, they'll take $0.58+ $0.30, leaving Inside the Box with $2.01/month. Once you've signed up with them, you'll have unrestricted access to all content on The Yoga Lunchbox.
You can sign up now by clicking this link.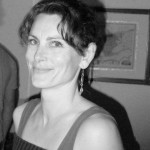 See you Inside the Box.
Kara-Leah
Publisher & Editor-in-Chief
The Yoga Lunchbox