by Lucinda Staniland
I already knew that Jennifer Allen, and the Jayayoga Teacher Training she leads, were awesome.
But I didn't quite realise how awesome.
The Yoga Lunchbox has interviewed Jennifer before, so I was aware that she is an unusually perceptive and gutsy teacher, with a teaching methodology that offers a different perspective on yoga from much of the contemporary yoga scene.
Yes, Jennifer teaches straight from the heart with a focus on alignment and safety. It's not flashy Instagram-friendly stuff; It's safe, sustainable yoga, the kind of yoga that compliments your daily life and becomes a tool for life-long self-care.
And yet, it wasn't until I read through these testimonials from graduates of the Jayayoga Teacher Training that I realised just how special this Yoga Teacher Training is.
I was deeply touched by the words of these graduates, and the story of their journeys through the training. Their gratitude, joy and deep grounding in the practice of yoga shines through in everything they say.
Why did you sign up for Jayayoga Teacher Training? What made this training stand out?
Tui: I discovered Jennifer Allen when I attended a Lululemon 'Sweat Sunday' yoga session that Jen just happened to be teaching. Her style was soulful; so much more than just the asana. She promoted her teacher training, which was something I had aspired to do, "In the future… when I have time… and when I'm better at yoga". But it was one of those serendipitous moments where all the stars aligned, and I thought: Yes, now is the time. I researched other training schools but none appeared to give the depth that Jen offers.
Leonie: I had been toying with the idea of commencing yoga teacher training for many years but the universe constantly put obstacles in my way. I had researched trainings but I didn't know what style I wanted, what location I wanted, the duration I wanted and if the teacher was reputable. Whilst I believe the internet was the greatest invention of the 21st century, it makes decision making so much harder!
In the winter of 2016, I found myself burnt out from adrenal fatigue which forced me to take a step back and re-evaluate my lifestyle. I already had an established yoga practice which aided my journey of self-relaxation but I knew there was room for more. My practice had turned more towards yin and women's health awareness had increased on my list of priorities.
Two friends (who I was not aware even began YTT, never mind were actually completing it together!!) posted on social media about their final graduation ceremony at Jayayoga and interestingly enough, Jen's training had always been top of my list whenever I did revisit my dream. Cue universe sign #1! Paying specific attention to yin, restorative and women's health sealed the deal for me. The time felt right, the course felt right and after meeting Jen at a class at her studio, the teacher felt right.
Encouraged by the gushing reviews from my friends, before I knew it I had signed up and the course was starting at the end of the month!
Rachael: When I finally decided to make the leap and enroll in a teacher training course, I had two key criteria:
The course needed to be focused on making all aspects of yoga (asana, breathing, meditation, etc) accessible to anybody. While my primary intention in signing up for the course was to deepen my understanding of yoga, I knew that I wanted to learn how to offer a safe and approachable class to anyone if I did venture down that path. After only one class with Jennifer, I knew Jayayoga would offer that.
The course needed to fit my lifestyle and learning style. My job and other commitments would not allow me to take time away during the week, particularly for long periods. A weekend course was, therefore, essential. I also liked that it was spread out over several months, as I prefer to focus on absorbing manageable amounts of information, then go away and apply what I've learned, before trying to absorb even more information.
What was it like turning up for training?
Tui: Like coming home. It was a small group of thirteen and Jen made us feel instantly at ease, like we belonged. She was clear in what we could expect and fluid enough to welcome plenty of questions and sharing of our own insights.
Leonie: So exciting! I couldn't believe that it was happening, I was finally giving myself permission to do what I had wanted to do for so long. The natural first-day-nerves were present but most of all it was exciting! I was looking forward to meeting like-minded friends and boy, did I meet some wonderful human beings! Twelve wonderful women from all walks of life (and from all corners of the world!) began training with me and I am so lucky to have developed beautiful friendships over the last seven months. I knew upon meeting them that these women were my #Tribe. I look forward to a lifetime of friendships with my Jaya Family.
Rachael: I was very excited when I turned up on the first day of training, but also a bit nervous. However, in less than an hour, I already felt at ease. Of course, I knew Jennifer and her team were lovely as I had attended a few classes with them before signing up, but I quickly realised that my fellow trainees were all wonderful people too, who would be very supportive throughout our journey together.
What was it like being on the training?
Tui: Inspiring. Awakening. Energising. Yet deeply calming. Though we were there to learn, Jen also made it her mission to have us be fully immersed in the experience of yoga and so every weekend we would leave feeling lighter, softer, restored. In terms of the group dynamic, it came to be like catching up with a group of really good friends; friends who understood exactly what we were learning – and so what we were feeling. It's invaluable to have a community of yogis who just 'get you'
Leonie: As cliché as it sounds, my yoga teacher training at Jayayoga has changed my life! I had so many ''lightbulb'' moments throughout my seven months, I knew I was doing what I was supposed to be doing with my life at this time. Jen holds such an expansive fountain of knowledge that she is bursting at the seams to share! Each module was approached with such enthusiasm, Jen claimed, ''this module is my favourite!'' month after month. But it's true, each module had built on the solid foundations laid the month before and each of them appealed to each student in different ways.
Jen holds over fifteen years' experience with the body and the mind. There is absolutely no way she could share everything she knows in seven months and there is no way we could absorb everything Jen knows in seven months. But, what makes Jen unique is her ability to provide a solid base level of material yet empower us to do our own research, take charge of our own learning and form our own opinions. Jen's door is always open and that made me feel very special. I know no matter what path my journey takes me down, Jen is always an email away to help in any way she can.
At Jayayoga we practice safe, sustainable yoga. We want to be practicing our asana with the same amount of comfort when we are ninety-five as we do today! Jayayoga teaches students about self-love, acceptance, giving yourself permission and truly is a 5-star treatment for your soul.
I have touched on friendships already but it's worth mentioning again. The thirteen of us bonded so well, felt so supported by each other and created wonderful friendships! We laughed together, cried together, got tired together and got excited together (Apparently, I also turned into a poet haha!) I cannot describe the connections formed, you have to experience it yourself to believe the magic.
Rachael: The training experience was amazing. We covered so much ground and there was a lot more variety than I expected, particularly compared to other courses I had looked into, including women's health, yin, restorative, and yoga therapy.
What was the most unexpected part of the training?
Tui: I expected to learn the asana. I expected to learn yogic philosophy. I expected to become a teacher. I didn't expect to fall in love with yoga as a way of Being.
Leonie: I don't want to ruin the surprises that are in store for new trainees so I'm going to treat this question slightly different than it was perhaps designed 😉 Put simply, I didn't realize the fires that training would light in my belly! Woman's health has always been an area of interest, and I will continue my yoga teacher training journey by specializing in Pre and Post Pregnancy yoga. Anatomy also fascinated me! The focus of my favourite pastime of people watching has shifted; from wondering where people live and what colour socks they wear, I now wonder what their pelvis looks like and what their range of motion in their neck is.That was unexpected!
Rachael: I was delighted to have the opportunity to teach members of the community with a team of my fellow trainees, supported the whole time by Jen and her team. I was also surprised by how much I enjoyed teaching!
How did you feel leaving training? Did you feel ready to teach?
Tui: I've left – and yet I haven't because I've gone straight into my RYT300 with JayaYoga. I felt like I wanted more – but yes, absolutely ready to teach and indeed I have begun teaching some of the JayaYoga community classes. I also teach a regular class at my home for friends, have assisted a friend recovering from surgery and another with a bespoke yoga Nidra as he went into surgery. I'm currently exploring the concept of a class especially for mums. The gift of yoga is broad; there are so many ways in which we can teach and serve, both in class and our everyday lives.
Leonie: In my first month of YTT, I attended a class taught by a recently graduated teacher. I remember the teacher holding the space with such ease and confidence, I was utterly shocked to learn afterward that she was a new graduate! I longed for the same poise that she possessed – and I feel that I have accomplished that!
Each module presented the opportunity for us to take each other through asana, meditations, yoga therapy, pranayama and anatomy studies. Without realizing it, each of us practiced our Teacher Voices each month. It's true, practice makes perfect! We also had the opportunity to teach Community Classes in groups and more recently the opportunity to teach a community class on our own! We also had the opportunity to teach Community Classes in groups and more recently the opportunity to teach a community class on our own!
Jayayoga is a safe learning space where all students are fully supported by Jen and her course facilitators. With those wonderful human beings by my side, I can take on the world.
Rachael: I am still a month away from graduation, but already I feel ready to teach because I have actually done it (which is, of course, the best way to know whether you are ready for something) during the course! Jen also provides an amazing opportunity to her graduates to come back and teach at the studio and get feedback, to make sure the learning never stops!
Finally, what would you say to anyone considering Jayayoga Teacher Training?
Leonie: I thought long and hard over this recently as a friend of mine is considering training. The first thing I would advise is to go to the Jayayoga studio for a variety of classes and get a feel for the space. Each Jaya teacher possesses a deep sense of calm, gifted in the art of love and makes every student feel welcome – a trait which runs deep through every aspect of Jayayoga.
There are no suitable words to properly describe the training provided by Jen and Jayayoga; put simply it will change your life. And no, that statement is not an over exaggeration. Believe me, it will.
Rachael: Don't overthink it, just do it! You won't regret it! If you intend to teach, Jayayoga will get you ready. If you just want to learn more and deepen your own practice, Jayayoga will give you all the tools to do that as well. What are you waiting for?
Jayayoga is a precision syllabus built on over 15 years of experience in yoga education and teacher training. Our courses prepare the yoga teacher to teach diverse styles of Yoga including gentle Vinyasa, Yin, Restorative Yoga, and Yoga Therapy, all with a meticulous attention to safety, alignment, and the biomechanics of the body.
Jayayoga's brand mantra, 'Safe, Sustainable Yoga for Life is a three-fold concept that encompasses the practices of yoga as a way of living on and off the mat. Firstly, we see yoga as a functional compliment to the other aspects of our daily life, helping to restore balance on all levels. Secondly, we see the practice as a life-long tool for self- care, nourishment, and healing, with no risk of injury. Lastly, with respect for it's lineage, we contribute to the preservation of yoga by honoring the integrity of movement, breath, and meditation as a holistic sensory experience. Jayayoga believes that ANYONE can do yoga, so the repertoire of practices is simple, intelligent, and accessible.
Jayayoga teachers are educated in a variety of mindful asana (movement), pranayama (breath) and meditation (mindfulness) practices, making a Jayayoga class safe, varietal, educational, and nourishing on a physical emotional and energetic level.
About Tui Fleming: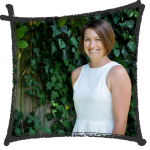 Tui Fleming is mother to two young daughters, a marketer, and motivator – she self-published a book last year called 'Dear Mummy, You're Important Too' to inspire mums to give themselves permission to put themselves first; to fill their cups, find their truth. She herself is inspired by her own heart. Yoga was an answer to her heart's desire and she looks forward to integrating yoga into her Dear Mummy offerings.
About Leonie Keane: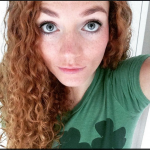 I hail from the Emerald Isle but have called New Zealand my Forever Home since 2009. My Mammy still asks how my 1 year OE is going… 😉 I found yoga initially as a means to soothe my muscle tenderness fromCrossFit but found SO much more on my journey to my mat. Yoga has changed my life, asana and my increased mobility are secondary to the changes I have seen in my breathing and mentality.
About Rachael Stellar: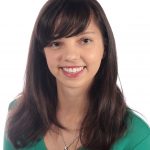 Rachael is an outdoors enthusiast, and can often be found hiking, running, swimming, kayaking, or diving, at least when she's not doing yoga or at her day job as an environmental lawyer. Originally from the US, Rachael now calls Auckland home. She also enjoys traveling and spending time with friends and family.