Looking for a Yoga retreat? You're in the right place.
Whether you're a Yoga teacher searching for the perfect venue, or a student in need of a yoga retreat, we've got you covered.
We know how frustrating and time-consuming it can be to search for suitable venues and retreat centres, so we've created this Guide to make your research that much easier.
You can easily browse through all the venues and retreats on offer and get a good feeling for what's right for you, and then contact the provider directly for more information.
We've included Retreat centres that offer venue hire, public retreats and individual retreats, or a combination of all three.
Run a Retreat Centre in New Zealand?
Like to be included in this guide?
Click the button below to contact Lucinda.
Text Listing: Free
Featured Listing: $150 + GST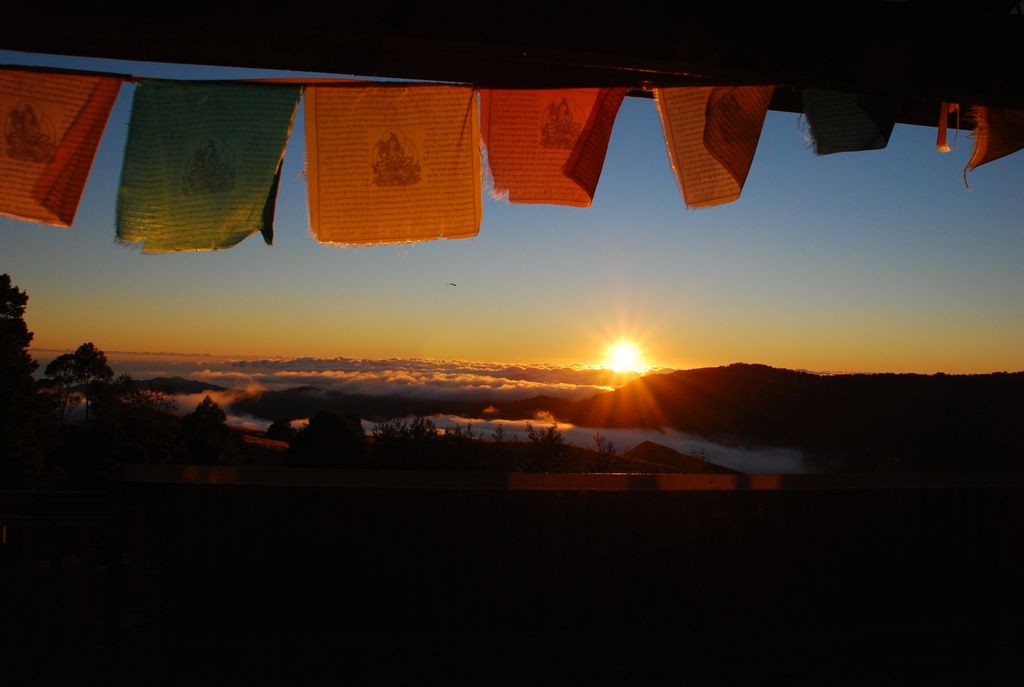 Available for venue hire, individual retreats and public retreats.
Sitting high in the hills above Golden Bay, Anahata Yoga Retreat is surrounded by stunning views, native forest and the nearby Abel Tasman National Park. Offering a venue to hire, or a space for personal retreat, it also runs a busy schedule of inspirational events and retreats throughout the year.
Based on simple ashram principles, a stay at Anahata gives a chance to slow down, absorb and explore your inner and outer worlds. Retreats cover many aspects of yoga – from 7 day intro Explore Your 'Self' stays to more advanced meditation, Kriya and Hatha Yoga retreats, a Permaculture Design Course and Yoga Nidra Immersion and Instructor Trainings.
Anahata is off-grid, low tech and easy on the planet. Nutritious food is locally sourced or grown on site, and prepared with love, and your spirit will be fed with daily meditation, chanting and Yoga Nidra.
Accommodation options: 15 people in basic shared accommodation, including a private option for 2 – 3 people in a cosy straw-bale yurt. Camping space for up to 10 more participants. Linen is available (small fee) or bring your own.
Catering: All retreats and events are fully catered, excluding some personal retreat stays (dining option available)
Kitchen facilities: There is a shared dining space in the main building, but the kitchen is not available for visitor use. There are simple cooking facilities in two of the accommodation units
Bonus facilities: Beautiful walks and longer hikes from Anahata. 30-minute drive to Takaka and the beaches and attractions of Golden Bay. Private sessions for healing and inspiration available.
Spaces for practice sessions: Atma Mandir, a large straw bale yurt that easily holds 20 people for a yoga session. It's a beautiful soft space with a big wood fire and is surrounded by native bush.
Minimum & maximum retreat numbers: We can accommodate up to 15 people in shared accommodation but for summer retreats we also offer room for up to 10 more people camping. Max 20 people on a retreat though as the services are quite basic.
Price range: $395 – $795 for a standard retreat, longer specialist retreats up to $2300. Non-refundable deposits are required to secure a venue booking and cancellation policies apply.
Driving distance from nearest airport or town: 30 minutes drive to Takaka and 40 minutes to Golden Bay Airport (Wellington flights only). The nearest regional airport is 2.25 hours away in Nelson.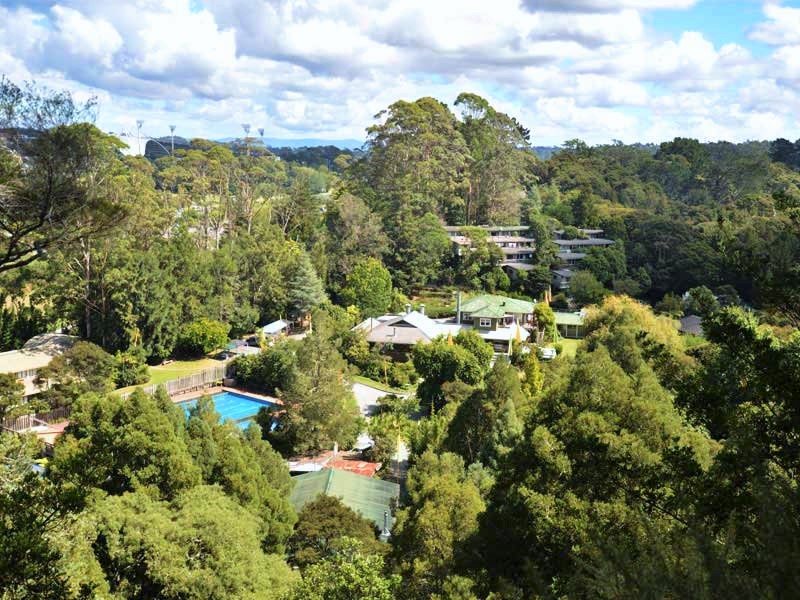 Available for venue hire, individual retreats and public retreats.
Set amongst 19 acres of beautiful, native New Zealand bush, Kawai Purapura offers an escape from the hustle and bustle of your busy life where you can fully relax and immerse yourself. Despite its picturesque location, it's a convenient drive from the city centre and walking distance to local amenities. Within a short dive you can be surrounded by the country's stunning scenery, landscapes and beaches.
With flexible accommodation options and a choice of five indoor venues, Kawai Purapura is the perfect place to run your retreat. Full catering packages are available, offering mouth-watering, healthy meals for breakfast, lunch and dinner.
With our outdoor pool and spa, bush walks and free community yoga and meditation classes, you can offer your guests a holistic wellness retreat where they'll leave feeling relaxed, revived and rejuvenated from the inside out.
Accommodation options: Twin share accommodation for approx. 40 people. Shared toilets, showers and kitchen facilities. Camping for 20 tents, people must bring their own camping equipment. Space for 60 people in marae-style accommodation. Linen is provided for the twin share and marae style accommodation. Some private rooms are also available.
Catering: On-site catering is available. All our catering is fresh, delicious and vegetarian. Most of our ingredients are locally sourced or homegrown and almost everything is organic. We can cater for food allergies and intolerances and can easily supply vegan and gluten-free options. Breakfast, lunch and dinner options available to suit various budgets.
Kitchen facilities for self-catering: We have a self-catering kitchen and dining room.
Spaces for practice sessions: We have five indoor venues available: Prema Lounge: 10 x 8m (two different levels), Yoga Shala: 9.3 x 8.5m, Kahikatea: 12 x 12m, Shanti: 14 x 10m, and Lotus: 8 x 15m. We also have several outdoor spaces available.
Bonus facilities: Outdoor swimming pool (non-heated and non-chlorinated), outdoor spa, sauna, sweat lodge (seasonal), and beautiful bush walks on our 19-acre site.
Minimum & maximum numbers to secure a retreat: Minimum of 10 people, maximum of 120 in a venue. For outdoor events such as festivals, we have a capacity of approx. 800.
Deposits: Deposits are required. The amount will depend on individual bookings.
Driving distance from nearest airport or town: Approx 20 minutes drive from Auckland city centre and 45 minutes from the airport. Local buses are available.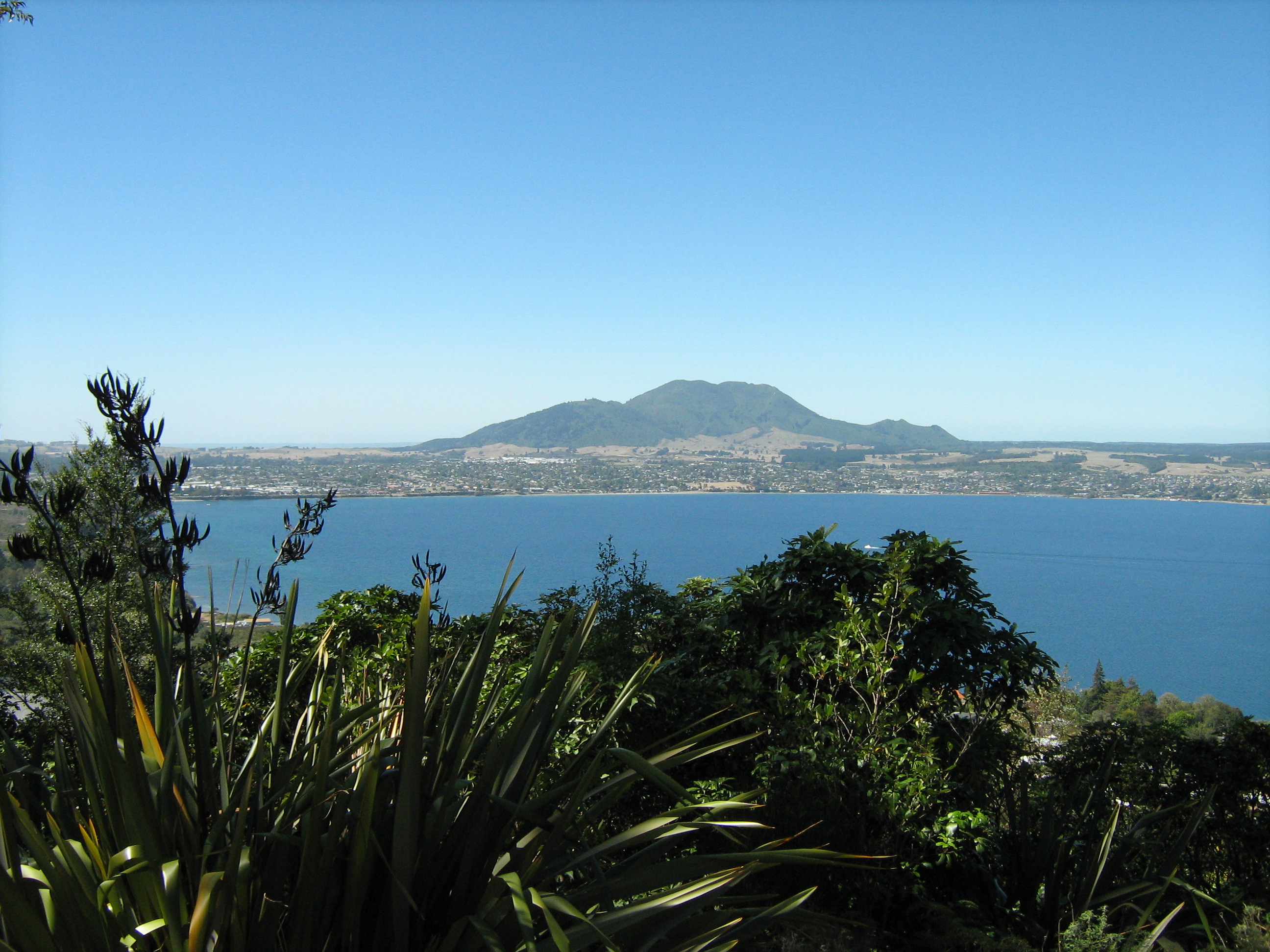 Available for venue hire, individual retreats and public retreats.
The Tauhara centre is located on a beautiful hilltop overlooking Lake Taupo and is only 8km from downtown Taupo. The Tauhara Centre offers affordable Yoga, learning and gathering spaces for workshops, retreats and educational seminars.
The Centre is both tranquil and unique and is available year round. Tauhara Centre offers full catering as an option, with an excellent menu selection that can be tailored to suit your group. Vegetarian cooking is a speciality of Tauhara.
We are sincerely committed to protecting the natural values of the land and environment around the Centre. To show our appreciation for all that mother earth provides, we do our best to use our resources responsibly and encourage our guests to do the same. As part of our sustainable future, we are constantly improving our organic gardens and implementing sustainable energy practices.
Accommodation options:  Mixture of accomodation options are available: 40 beds in shared bunk rooms (4 people per room) and 23 beds in self-contained accommodation (with bathrooms and kitchen facilities). Camping and camper van places are also available.
Catering: Full catering options are available for groups of over 12 people.
Kitchen facilities for self-catering: There is a dining room for 100 people and a kitchen is available for self-catered groups.
Spaces for practice sessions: 3 spaces are available: The Main Hall is 14 metres by 13 metres with a fireplace and ranch slider doors, the Common Room is 7.5 metres by 12 metres with a fireplace and is nice and sunny, and the Meeting Room is 6 metres by 8 metres overlooking the lake with a fire place (great for smaller groups).
Bonus facilities: Bush walks, meditation sanctuary, 15 minutes walk to Lake Taupo, 15 minutes drive to hot pools.
Minimum & maximum numbers to secure a retreat: 12 onsite participants minimum for a catered group, up to 120 max
Deposits: Depending on the size and length of the group, normally starting at $300.
Driving distance from nearest airport or town: Under 15 minutes drive to Taupo township and 20 minutes to the Taupo airport.
Northland
Coromandel
Auckland Area
Waikato
Hawkes Bay
Taupo
Wellington Area
Nelson Area
Christchurch Area
Queenstown Area
Run a Retreat Centre in New Zealand?
Like to be included in this guide?
Click the button below to contact Lucinda.
Text Listing: Free
Featured Listing: $150 + GST