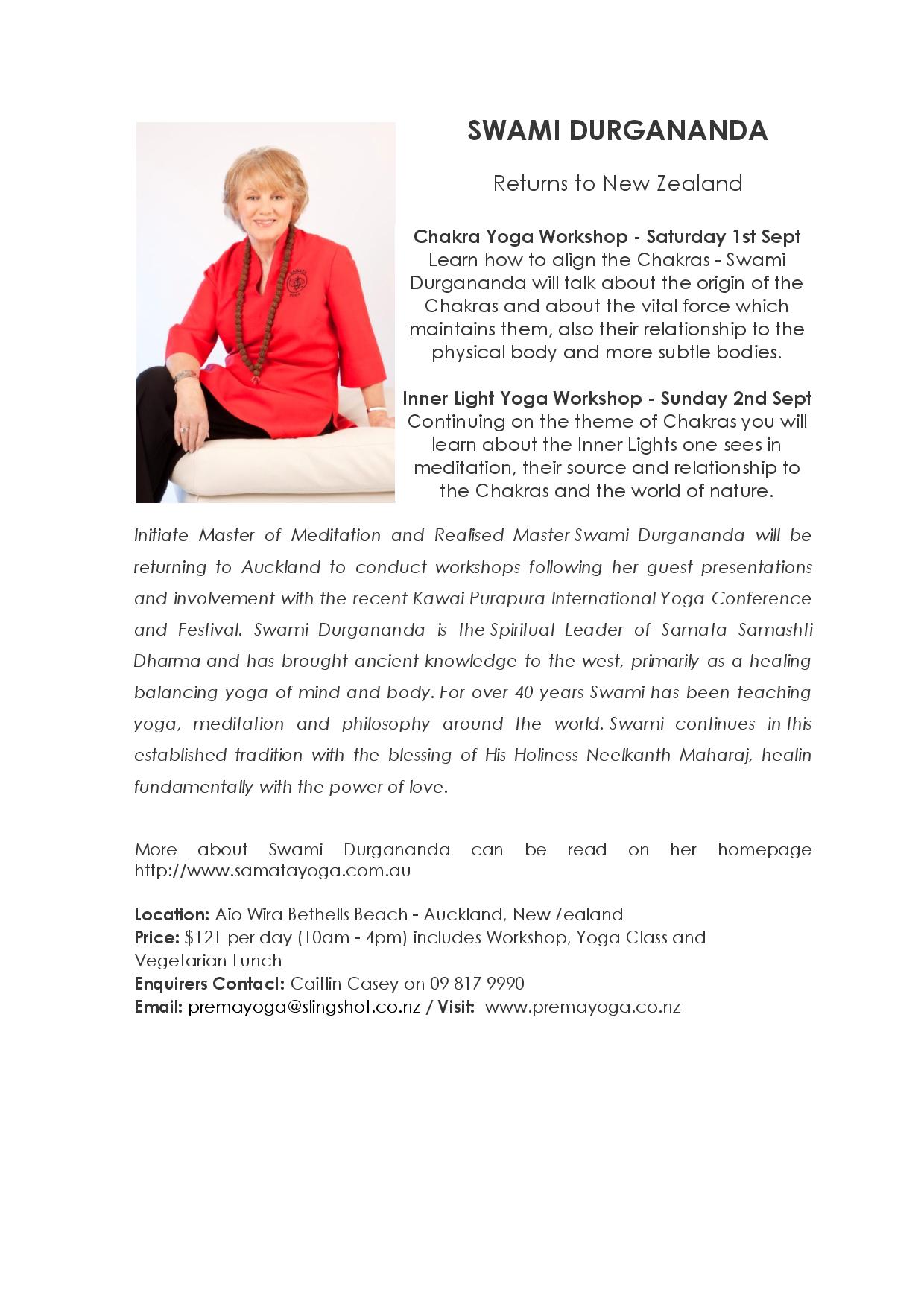 This is an opportunity to learn from an exceptional teacher.
Initiate Master of Meditation and Realised Master Swami Durgananda will be returning to Auckland to conduct workshops following her guest presentations and involvement with the recent Kawai Purapura International Yoga Conference and Festival.
Swami Durgananda is the Spiritual Leader of Samata Samashti Dharma and has brought ancient knowledge to the west, primarily as a healing balancing yoga of mind and body. For over 40 years Swami has been teaching yoga, meditation and philosophy around the world. Swami continues in this established tradition with the blessing of His Holiness Neelkanth Maharaj, healing fundamentally with the power of love.
Chakra Workshop, Saturday 1st September
Learn how to align the Chakras. Swami Durgananda will talk about the origin of the Chakras and about the vital force which maintains them, and their relationship to the physical body and more subtle bodies.
 Inner Light Workshop, Sunday 2nd September
Continuing on the theme of Chakras you will learn about the Inner Lights one sees in meditation, their source and relationship to the Chakras, and the world of nature.
 Location: Aio Wira Bethells Beach – Auckland, New Zealand
Price: $121 includes Workshop, Yoga Class and Vegetarian Lunch.
For more information contact Caitlin Casey or visit www.premayoga.co.nz.