by Lucinda Staniland
Sandi Murphy and Sarsha Hood are two passionate, intelligent and, most of all embodied women.
These are characteristics that serve them well as co-leaders of the Nadi 200 Hour Vinyasa Flow Yoga Teacher Training, an immersive month-long training for dedicated yoga students.
Watching their interview with Kara-Leah Grant, I was greatly struck by the incredible synergy and resonance between them. Sarsha and Sandi are the epitome of the saying 'on the same wave length'— they finish each other's sentences, use the same language to describe their experiences and have a deep respect for each other's teaching.
Both of them are drawn to a style of yoga that is intuitive, nourishing and undoubtedly—joyfully—feminine, and they're passionate about sharing their knowledge in an intimate community of committed yoga students.
Enjoy this live interview where Sandi and Sarsha get cozy on the couch with interviewer Kara-Leah.
---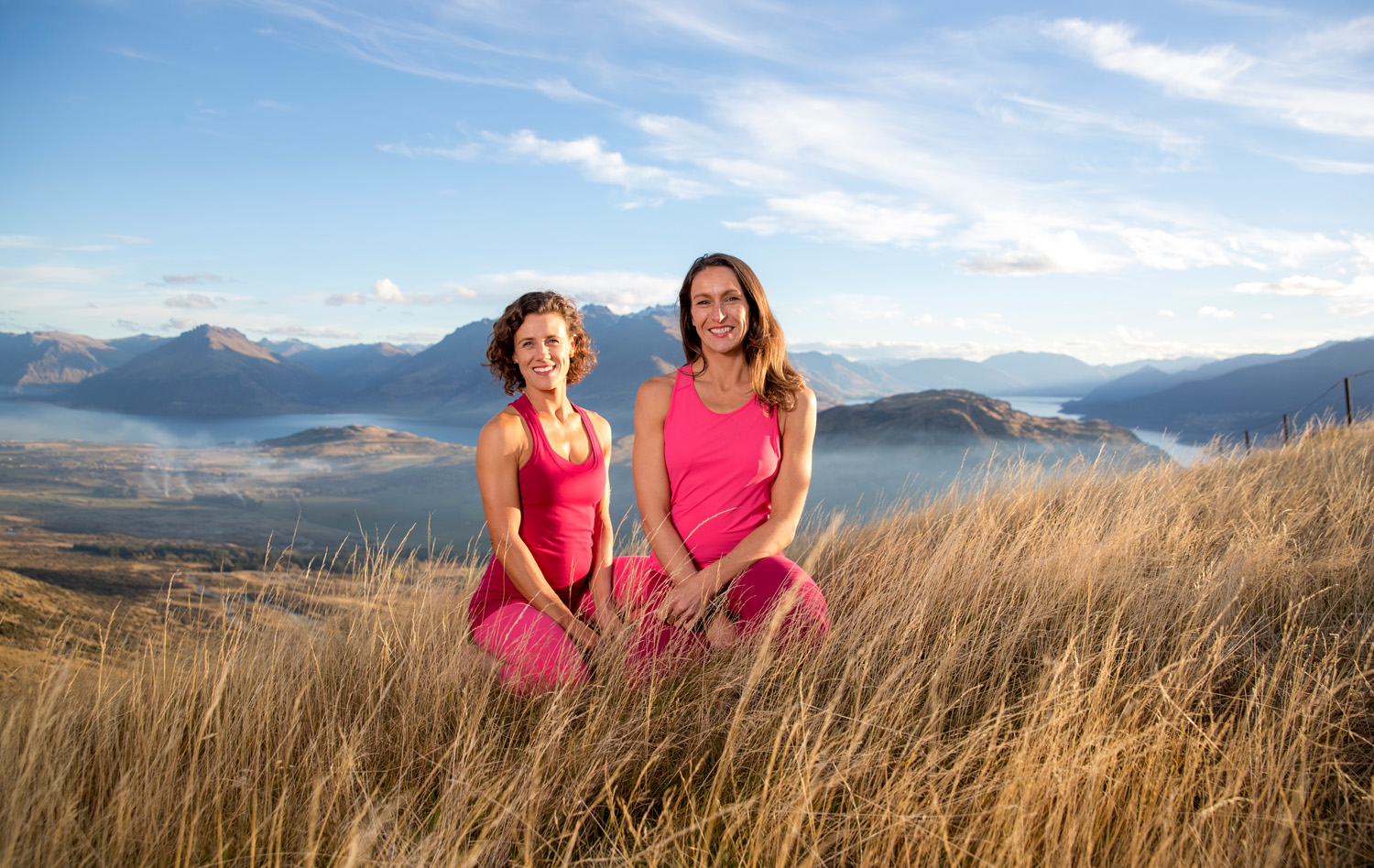 5th- Feb – 2nd March 2018, The Mercure, Queenstown, New Zealand
Our Nadi Yoga 200hr Vinyasa Flow TT provides graduates with a solid foundation and set of effective tools to teach yoga while deepening their own personal practice. The focus of our 200hr training is to provide future teachers with the knowledge of anatomy, alignment and adjustments as well as yoga philosophy, embodiment, energetics and practice. This foundation will serve as a powerful base from which to teach. Our program is committed to the creative process of unlocking each new teachers voice so they find their authentic expression and talent.
---
Quotes from the Interview
Sandi on their synergy as teachers:
"We resonate as mothers and household yogis. That's the way it is for a lot of us in this world, we're not out there in the Himalayan caves, we're in the cave of the home and we've got real life issues to contend with on a day-to-day basis. How do you keep journeying inwards and keep evolving with all of that distraction? And how does this tool of yoga support us on that journey?" ~ Sandi
Sarsha & Sandi on what is lighting up their teaching:
"At the moment I've really been exploring in my own practice, and sharing with my students, new wisdom that's coming through from a technique called the Bowspring. It's about working with tensegrity in the fascial lines of the body, working to find, within the postures, subtle nuances of shape to internally massage out tensions, stuckness, and blocks—emotional and mentally." ~ Sandi

"Deepening and deepening into embodiment. The more that I deepen into that, the more that I understand that there really is no 'out there'…When we can get quiet enough and drop in enough, the understanding that I'm gaining is that this body is awake, alive, aware, conscious intelligence, but we're often asleep to that." ~ Sarsha
Sarsha on what embodiment really means:
"Every part of our body has a different intelligence and wisdom. What I've noticed is that when we connect with that it becomes a resource for us… Everything we need to stay balanced grounded, centred an awakened is within us." ~ Sarsha
Sandi on why they created an application process for their 200Hr Yoga Teacher Training:
"We bring in students who have a thirst and a hunger for the teachings and the learnings… It's about hearing people's authentic voice, where they're at now and how we can better serve them." ~ Sandi
Sarsha on the most exciting part of their Yoga Teacher Training:
"One of the biggest things that I really value myself is that group wisdom mind… In these processes, it's really important to remember that there's so much wisdom within the group… the different ways that consciousness shows up within us all has a slightly different flavour and texture, and when we share that it's a great learning." ~ Sarsha
Sandi & Sarsha on what students will gain from the Teacher Training:
"Our training is a transformation process. Our training is just the beginning, and what we're providing is a toolbox of practices…We're saying: Here are the tools, here's your tool kit, now go out into the world and whether you choose to teach or just keep evolving in your life, you have this to come back to." ~ Sandi

"They come out as very clear, grounded teachers. They have an ability to create a well-crafted journey for people." ~ Sarsha
Are you ready to be transformed by Yoga?
Subscribe to our mailing list & every 2 months we'll send you a newsletter filled with Yoga goodness.
Thank you for subscribing.
Something went wrong.