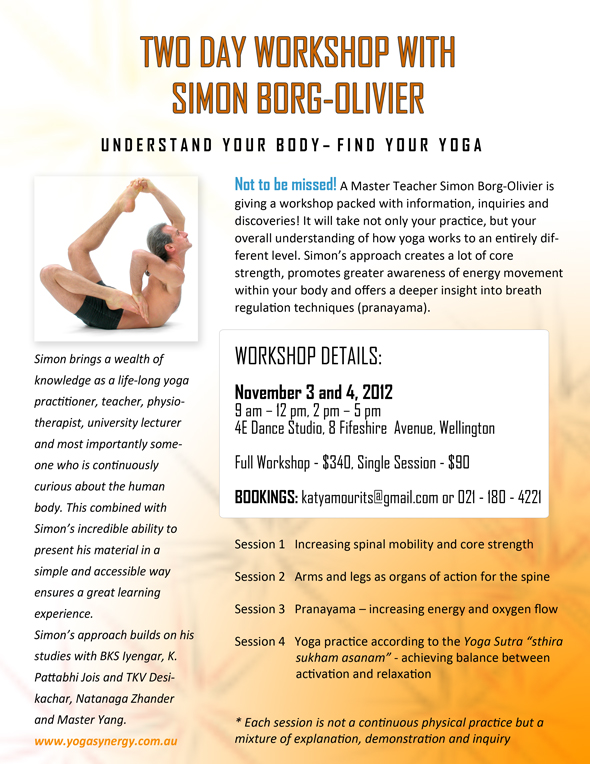 A Master Teacher Simon Borg-Olivier brings a wealth of knowledge to share during this highly informative two day workshop.
Discover how to move through your yoga practice with ease while incorporating effective techniques that build core strength, promote spinal health and increase energy flow.
Simon's approach creates a greater balance between strength and flexibility as well as offers a deeper insight into breath regulation techniques (pranayama). His lifelong yoga practice and teaching combined with his experience as a physiotherapist, university lecturer and researcher ensure a great learning experience.
 For bookings:
Email Katya Mourits or call her on 021 180 4221