Our Sacred Sexuality workshops will teach you how to transform love making into a powerful spiritual experience.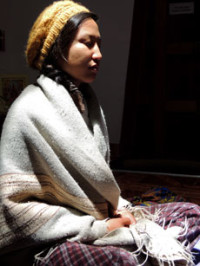 You not only learn the background and theory of Tantra, but also practice many techniques of Yoga and Meditation that you can apply to reach deep states of Love, Bliss and Pleasure through making love.
You do not need a partner to attend and there is no nudity or sexual activities during the workshop.
The teachings are based on the ancient teachings of Tantra, Yoga and the Tao.
 Upcoming Workshops
Our upcoming workshops will begin on November 13, December 18, January 15, and March 12. To book and for more information visit our website.
You Will Learn:
Introduction into Tantra and basics of Sacred Sexuality
Controlling sexual energy, prolonging your love making and deepening your orgasms
Meditations and yoga techniques that can be done as a couple to deepen your connection and reach high states of Love and Oneness
Transforming your sexuality into a mystical experience
Relationship dynamics
And much more…
Cost and Location
Cost per person is $75 USD or $125 USD for couples. If you register as a couple you need to prove it with a kiss 🙂
The workshops are held in the town of Pisac in the Sacred Valley of the Andes near Cusco. Accomodation is not provided, but if you need recommendations for places to stay in Pisac, you can contact us.
How to Book
You can find more information, book, and contact us through our website. You can also connect with us through Facebook.