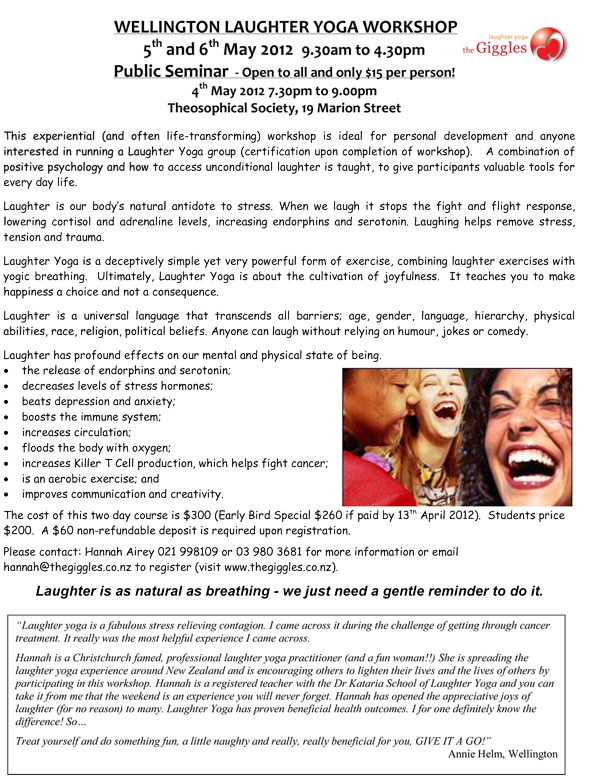 This experiential (and often life-transforming) workshop is ideal for personal development and anyone interested in running a Laughter Yoga group (certification upon completion of workshop).
A combination of positive psychology and how to access unconditional laughter is taught, to give participants valuable tools for every day life.
Laughter Yoga is a deceptively simple yet very powerful form of exercise, combining laughter exercises with yogic breathing.  Ultimately, Laughter teaches you to make happiness a choice and not a consequence.  Laughter has profound physiological and psychological benefits.