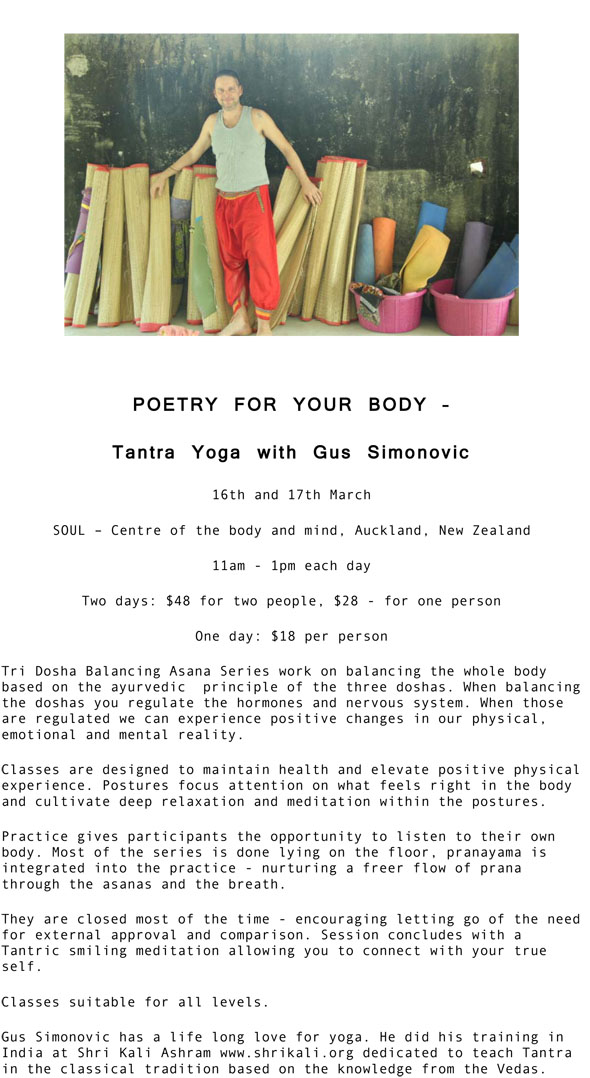 16 and 17 March, Auckland, Poetry for your Body – Tantra Yoga with Gus Simonovic.
Tri Dosha Balancing Asana Series work on balancing the whole body based on the ayurvedic principle of the three doshas. When balancing the doshas you regulate the hormones and nervous system. When those are regulated we can experience positive changes in our physical, emotional and mental reality.
Gus Simonovic has a life long love for yoga. He did his training in India at Shri Kali Ashram dedicated to teach Tantra in the classical tradition based on the knowledge from the Vedas.
Are you ready to be transformed by Yoga?
Subscribe to our mailing list & every 2 months we'll send you a newsletter filled with Yoga goodness.
Thank you for subscribing.
Something went wrong.