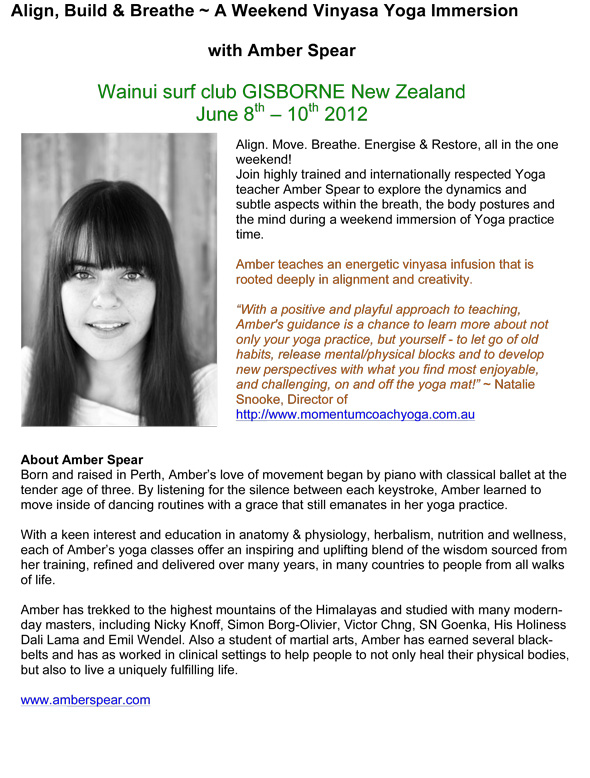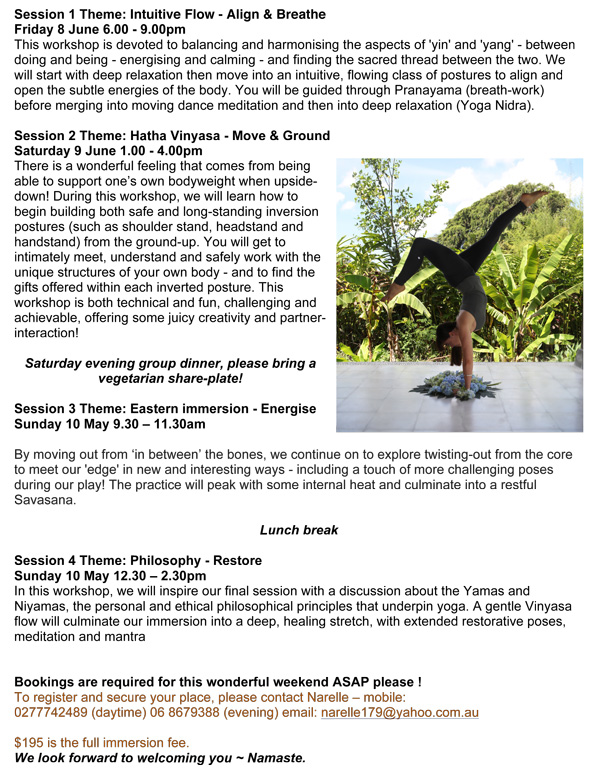 Align. Move. Breathe. Energise & Restore, all in the one weekend !
Join Amber Spear to explore the dynamics and subtle aspects within the breath, the body postures and the mind during a weekend immersion of Yoga practice time.
Amber has a positive and playful approach to teaching. Her guidance is a chance to learn more about not only your yoga practice, but yourself – to let go of old habits, release mental/physical blocks and to develop new perspectives with what you find most enjoyable, and challenging, on and off the yoga mat!