by Kara-Leah Grant
Meet Jennifer Allen, a former professional dancer and musical theatre performer, who has been practicing yoga since 1995. Jennifer is now the senior facilitator at Jayayoga where she teaches safe and sustainable yoga classes and teacher trainings.
I was intrigued by that concept, so Jennifer and I sat down to talk about what it means to practice and teach in a sustainable manner. I think you'll find, as I did, how much her passion shines through on this!
Jennifer has just about finished with the latest round of teacher trainees on the Jayayoga course, and next year, will be doing a new round of intakes for the 200 and 300 hour Yoga Teacher Trainings.
Join our conversation about yoga, sustainability, and the inside info on the upcoming Teacher Trainings.
Jennifer Allen on Safe & Sustainable Yoga Practices & Teacher Trainings
On safe and sustainable yoga:
"I can't stress enough those two big words: safe and sustainable. It has become such an important part of my own practice and now such an integral part of my teaching journey."

"Why aren't we looking inward at sustainability in terms of our bodies and our ability to have this experience of yoga? Not only in a way that's functional and accessible for our daily life… but in a long term sustainability that I means I can do my yoga practice until I'm one hundred years old."

"I've witnessed so many instances, in practice and in teaching. of overuse of the body and injury and taking more than what we should in the moment, rather than just opening ourselves up to receiving whatever is there."

"I can thank goodness that there were no sustained injuries that came from my yoga practice… what this has become about for me is allowing people to be a witness to the sensory experience in the body rather than coming to the mat as another thing on the To Do list 'Do yoga. Do it hard.'"
On Jayayoga's 200 hour & 300 hour Yoga Teacher Trainings:
"The 200 hour course is seven months part time, the 300 hours is a 10 months course, and that gives the trainees the opportunity to step away from the work that we've done… and to integrate all the work."

"With an immersion I definitely think something is lost in the learning process, it's like running a short term marathon, you walk away thinking 'what did I just do?"
On teaching the teachers:
"Every time I sit in front of a group of teachers I say to them, and I mean it, that this is my dharma, something bought me to yoga.. I just want to shout it out to the rafters."

"Watching teachers step onto their teaching mat and teach with integrity and with safety, and with kindness, has been mind blowing… and so gratifying."
About Jennifer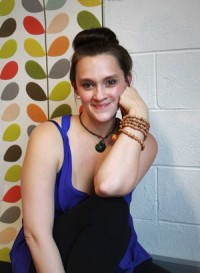 Jennifer has been expressing herself through body movement for as long as she can remember. Hailing all the way from the USA, her journey began as a professional dancer and musical theater performer. Yoga and Pilates became the channels through which she maintained her physical and emotional wellbeing throughout an intense performing career in New York, so therefore it was a seamless transition into teaching.
Jennifer teaches a variety of classes and one-on-one sessions in Vinyasa Flow, Yin Yoga, Pre and Postnatal Yoga, Yoga Therapy and Pilates on the mat and reformer throughout Auckland, as addition to hosting workshops and teacher trainings locally and overseas. Find her at Jayayoga.