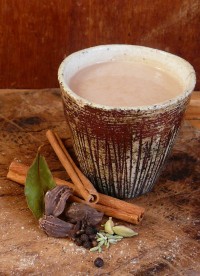 Through the sister sciences of Yoga and Ayurveda tune in to the inherent intelligence that inhabits your body.
In this practical hands on retreat you will learn a holistic approach to optimise your health using these sister Vedic sciences. Combined with yoga, this is the perfect approach for gaining equilibrium in the body, mind, soul and senses, and experiencing optimal health.
Hands on time in our kitchen learning practical Ayurvedic techniques
Understand your digestive tract and fine tune your diet to minimise intestinal problems
Discover the relationship between your emotions and gut
Learn how biological rhythms affect your whole system.
Ways to strengthen and balance digestion on all levels, physical, mental, emotional and spiritual
Also includes:
Powerful pranayama (breath-work) and meditation practices
Hatha yoga class specifically designed for each dosha (constitution type)
Satyananda Yoga Nidra™ (deep relaxation meditation)
Kirtan (singing mantras to music)
Havan (ancient Vedic fire ceremony)
Investment:
NZ$350 includes shared accommodation, all meals and programs
Non-refundable deposit of 20% of total payment required to secure your place.
Locals discount available.
Registration at 10am.
Therapeutic consultations with Swami Muktidharma and Swami Karma Karuna available by appointment:
A unique opportunity to receive practices and insights to suit your personality, body type, health challenges and get direction or a personal program, therapeutic applications and health consultations according to your needs.
Yoga and Ayurveda Lifestyle Management Consults with Adhyatma available before or after the retreat:
Sometimes it is not so much what we do, but HOW we do it, that is important. Not so much what we eat, but HOW we eat it that has an effect on us.
Work out a daily lifestyle routine and receive tips and insights on nutrition. Look at stress management and how to use food to suit your own unique constitution for healing and balance.
Swami Muktidharma, the NZ Acharya (spiritual guide), is an inspiring speaker and teacher who shares from the heart his deeply experiential and practical understanding of yoga. His wisdom comes from more than forty years of experience in yoga practice, including sixteen years living with Swami Satyananda in India.
Swami Karma Karuna (Yoga Solutions for Life™) is a gifted yoga teacher who adds a warm and personal touch in her sharing of yoga practices. She skilfully combines the yogic system of living into modern day western life.
Sannyasin Adhyatma is an accredited Satyananda Yoga teacher, and has studied at the Bihar School of Yoga in India and the Satyananda Yoga Academy in Australia. For the last ten years she has been teaching yoga in the community in a variety of settings including corporate, schools and prisons, as well as teaching private sessions and antenatal yoga. She is co-founder of the Yoga Education in Prisons Trust (YEPT).
Bookings & Information:
PH: +64 (3) 525 9887
Email Anahata Yoga Retreat
Visit our Facebook page