By guest author Keeley Mitchell, Zi Living
Welcome to The Business Side of the Mat! Where yogic principles are aligned with good business sense.
I know. I know. I bet you are thinking what I just said is contradictory. However, I stand before you – in warrior pose actually – to say, 'Au contraire my yogis'
And in this series on The Business Side of the Yoga Mat, I plan to give you tips on how to align your principles with savvy business practices.
But before I get started, let me share a little bit about myself.
In a past life, I was an exhausted corporate attorney that worked long hours and felt unfulfilled. To make matters worse, I was in an unhealthy marriage that was slowly crashing and burning.
As my life was caving in around me, I met a woman who I affectionately refer to as My Guru. She introduced me to the power of yoga, meditation, and positive thought.
As I followed her teachings, my life began to change. I found the strength to accept responsibility for the negativity that plagued my life and to do something about it. With my new found strength, I claimed my life back and walked away from a bad marriage penniless with three kids in tow.
Fast forward almost 6 years, I am stronger mentally, spiritually and physically.
My practice has led me to a fulfilling career that allows me to blend together my passion for yoga and wellness, my practice of meditation, and my legal skills.
Without turning to the mat for solitude, I don't think I would have made it to where I am now. Every day in my business, I use the teachings of the mat to help my clients develop successful businesses. So with that said, let me get started with showing you how the practices of yoga and business can coexist harmoniously.
There are five common pitfalls that plague yogis because of the limiting belief that there is no place for traditional business practices on the yoga mat.
However, avoiding these common pitfalls will save you a lot of headaches and help you grow a successful business.
1. Forgetting that you are running a business
I see too many yogis treating their businesses as hobbies.
I understand that many yoga businesses develop from yogis trying to make some extra cash. However, if you are running your business as though it is a hobby, your yoga business will never reach its full potential.
If you are going to commit to running a business, then you must commit to treating it as such. For example, I have spoken to yoga instructors who swear they want to be the next Tara Stiles, but don't teach consistently. They will teach numerous classes one month, and then drop off the face of the earth the next two months.
Imagine if McDonalds had opened for business every third month on Mondays and sometimes Wednesdays. We would all be saying, what is McDonalds?
No, you're running a business, you're accountable to your clients and customers – your students. That means treating them with respect and being consistent.
2. Operating with a lack of direction
Too many yoga business fail because they haven't set clear and concise goals for their business.
No matter what type of business you operate and no matter its size, you need a written business plan. A business plan helps provide the blueprint for operating your business and keep you on track for achieving your goals. You know what you want, where you're heading and how long you expect it to take before you get there.
If this sounds all too formal, think of it as writing down your intentions. Our yoga practices ask us to state our intentions. So think of a business plan as stating your intentions for your business in writing.
3. Shying away from marketing your services
This is a common resistance I encounter from my clients.
My response to the argument that marketing is unethical or not yogic is:
You may be the most skilled yogi but if no one can find you, then what is the point?
Many people seek your services. Marketing yourself enables these people to find you. Wouldn't refusing to be found by those in need go against the principles of yoga?
Also there are ways to market yourself so that you do not fall into the same category as the stereotypical slimy used car salesman.
Whether you hang up a sign over the entrance to your studio, advertise on local radio stations, post flyers on cars in parking lots or use social media, it is all marketing.
A great way to market yourself is by doing guest classes at other studios and participating in workshops and retreats. Guest teaching introduces you to new audiences that may decide to study under you.
Once you start brainstorming, I am sure you can think of a number of marketing campaigns that you can do that align with your beliefs.
4. Failing to get it in writing
All agreements need to be in writing!
Let me say this again louder in case you didn't get it the first time. All agreements need to be in writing.
You may have principles, but that does not mean those you are doing business with do.
I worked with one studio owner that learned the hard way. Her landlord always promised her that he would never rent space to another yoga studio. Unfortunately, this agreement was never solidified in writing. Needless to say, her landlord ended up going back on his word and leasing the space two doors down from her studio to another yoga studio that took half of her business away.
My client had no recourse because she had nothing in writing that stated that the landlord could not do this. It was a hard lesson to learn. Don't make the same mistake. Know where you stand, and get it on paper.
5. Forgetting to effectively shield yourself from liability
It doesn't make sense to take time to build up your business and not protect it. Your yoga business should be protected using a three prong system.
First, you should form a legal entity for your business. This will limit your personal liability for your business's responsibilities and debt.
Second, you should make sure you carry ample insurance coverage for your yoga business.
Lastly, using informed consents and waivers of liability can add further protections.
What is the worse that can happen if you fail to take these steps? Well if you are in the United States, you can be sued by a student that was injured while taking one of your classes. If a court rules in your student's favor, then you can be ordered by the court to sell your assets (home, car, jewelry, stocks, etc) so that you can cover the cost of the student's medical bills and loss of wages. Not a pretty picture is it?
If you teach or own a studio outside of the United States, then you may not have to worry about being sued, but that doesn't mean you are in the clear and don't have to worry about shielding yourself.
For example, if you live in Australia or New Zealand, yoga liability insurance is still a must have for every yoga teacher and studio. Yoga liability insurance coverage protects you from claims regarding accidents and other occurrences that may occur from dealing with the general public. While the accident or injury may not be your fault, if it occurred during your yoga class or in your studio you may still be singled out for a claim.
So please take steps to protect yourself!
Being aware of these five common pitfalls is the first step towards running a successful – and yes, that means profitable – yoga business. This is your livelihood after all – you want to do it right, and you want to do it well.
Stay tuned for more articles on The Business Side of the Yoga Mat. And if you have any specific questions you'd like answered about the business of yoga, please send me an email and I may answer your question in a future article.
About Keeley Mitchell: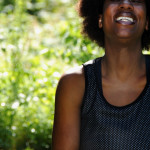 As the founder of Zi Living, the premier consulting firm specializing in yoga and wellness, Keeley Mitchell drew upon her diverse experience as a corporate real estate attorney, career advisor, and budding yogi to create a platform for yoga and wellness practitioners to successfully develop their business ideas from conception to fruition without compromising their principles.
To learn more about Zi Living, visit the Zi Living website or send her an email. You can also follow Zi Living on Facebook and Twitter.