by Kara-Leah Grant
Meet Hamish Kenworthy, New Zealand's first certified Baron Baptiste teacher and Budokon teacher. Hamish runs Apollo Yoga Studio in Christchurch, and is leading a 200 hour Power Vinyasa Yoga Teacher Training in Methven & Maruia Springs in 2016.
I was very curious to speak to him because Baron Baptiste was an early and powerful influence on my yoga practice.
I bought his book Journey into Power back in about 2002 or so and soaked it up, using it as a reference for my home practice. Later, back living in New Zealand in 2005 and 2006 it was a Baron Baptiste DVD that I again turned to for home practice.
Baron is less well known over here in New Zealand, but he is huge in the States. I wanted to find out from Hamish what it was like training with Baron!
Plus it was refreshing to speak to a dedicated yoga practitioner who has come to the practice later in life.
Hamish brings a wealth of experience to the mat, and his former life as a lawyer gives him a broad background to call on as he teaches.
Apollo Yoga Studio, which Hamish runs with his wife Margo Perpick deliberately choose to open in the heart of Christchurch City in 2013 as a way to bring life back to the earth-quake devastated landscape. Hamish told Stuff in 2013:
"We were determined to find premises in the central city. We wanted to provide this beneficial facility to those people who have already returned to the centre, and also to act as a drawcard to bring people back to the city's heart…

…A yoga studio is much like a heart, taking exhausted, depleted people in and then pumping them back out full of life and energy."
Now they're expanding their offerings and launching Step into Your Power, a 200HR Baron Baptiste-inspired Vinyasa Flow Teacher Training next year.
Hamish Kenworthy on Stepping into Your Power with Yoga Teacher Training
Hamish on his Yoga journey:
"I got into yoga fairly late in life. I played sports all my life but hadn't even considered yoga."

"I went and did a training in Power Vinyasa without ever having done a down dog in class. It was a hard physical week."
On Training with Baron Baptiste:
"When you stand next to Baron he's not a tall man. When you see Baron from a distance he just fills space, he has an enormous energy about him. He has an aura, in this country we might call it mana."
On Power Vinyasa Yoga:
"The way in which I teach power is in accordance with the definition that Aristotle gave to power, which is the ability to be and to let be. We teach people that they can be, they can be themselves, and that they can give other people the same freedom"
On What Influences His Yoga Teaching:
"It's quite eclectic.. For me a truth is a truth, and if it resonates for me and has meaning for me then I want to share that, and it doesn't need to come from a specific tradition."
On his Power Vinyasa Yoga Teacher Training:
"It will be physically challenging, it will be emotionally challenging, but it will be a real immersion in yoga practice and yoga philosophy, in meditation and breathing, in learning a practice and how you can bring that practice onto the mat."

"This Journey into Power practice, which Baron has taught me and which I'm seeking to teach others, is a wonderful way to strengthen your body, to mobilise your body, to get in touch with your breathing, and to come into your power."
On Training with Cameron Shayne in Budokon:
"It's a transition-based practice, and as Cameron says, from a martial arts background if you stop moving you get feedback in the form of a kick to the back of the head. You've got to keep moving."
About Hamish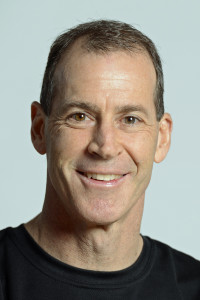 Hamish is a director of Apollo Power Yoga and is principal teacher in our studio. Hamish is New Zealand's first and only certified Baptiste power vinyasa yoga teacher.  He is also the first in New Zealand to be a Budokon® Yoga teacher.  After studying with Budokon® founder Cameron Shayne in both New Zealand and Australia, Hamish is bringing the transition-based fusion of yogic and martial arts to Apollo students exclusively.
Hamish teaches with an energetic and inspirational style, empowering his students and facilitating their transformation and growth. He has been involved in a variety of sporting activities throughout his life and understands the demands of training upon the body and mind. Find out more here.