by Kara-Leah Grant
It's one of the most luscious areas of New Zealand, and now you have even more reason to go and spend some time unwinding and tuning in to the beautiful vibrations.
Golden Flow Yoga is launching the first yoga teacher training course available in Golden Bay, near Nelson at the top of the South Island. Facilitated by Aeven Kelly, the 200HR Yoga Alliance certified course starts in October 2016.
I had a chat to Aeven over email to find out more about this teacher training and what inspired her to create the programme.
1. Tell me about Golden Flow Yoga Teacher Training. What inspired you to create this program?
I felt the pull to create a comprehensive Level 1 yoga training right here in Golden Bay that was a mix of yoga philosophy and lifestyle, alongside learning how to instruct efficiently and confidently.
The Level 1 training I completed was yoga philosophy and lifestyle focused, and the Level 2 training was instruction and asana focused. I believe in a balanced fusion of the course material and experience and so have created a training that meets those needs, drawing together both sides of the equation. I trust this will create well-rounded Level 1 trainees with confidence to teach.
2. What's your yoga background?
Fresh out of school I became a certified personal trainer. I enjoyed exercising and the feeling of embodiment I gained through physical movement. However, I was craving something with a more holistic and spiritual approach, which I found through Iyengar yoga classes. The careful alignment instruction and attention to detail I gained through these classes was a great foundation for my yoga training.
I then began travelling the world and did not stop for over a decade. I was on a spiritual journey and sought out and practiced as much as possible of Patanjali's Eightfold Path of Yoga. During this time I dipped my toes into many different yoga practices, finally falling in love with Vinyasa Flow as my body responded to the breath and movement. One of the lead trainers on my Level 1 course was a Vinyasa guru and this fuelled my fire for this practice.
As I am a very busy woman at the moment – parenting, teaching and growing a business –  I find myself settling into more restorative and yin practices these days to balance my lifestyle.
3. Who did you do your Yoga Teacher Training with?
I completed a Level 1 Teacher Training in 2011 with Yandara Yoga in Bali. It was a month of complete immersion into the yogic lifestyle. The focus was on the Satsang aspect of the course: we spent a lot of time sharing and baring our souls in a group of students who became like family. Through Satsang our journey of self inquiry deepened through reflection and feedback.
I completed a Level 2 Teacher Training with Byron Yoga Center in Australia, as a 12-day immersion in 2015. The training was super efficient – we covered a lot in that short space of time. The repetition and assessments meant that we came out of the training as able and confident instructors of a Level 2 Hatha Yoga class.
4. What kind of program does Golden Flow Yoga Teacher Training offer? What is the core of the training?
The Golden Flow Yoga training is a fusion of all aspects of yoga. It brings together the alignment and attention of Iyengar, the breath and prana flow of Vinyasa and the lifestyle and philosophy of exploring and living the Eightfold Path.
Students will learn to capably instruct a solid and safe Hatha-style class and then have the freedom and encouragement to find their own intuition, flow and pathways within that. It's not just about learning asana – this is a holistic, wholehearted training that will deepen the student's yogic knowledge and practices.
5. Why are you so passionate about leading yoga teacher training?
I am passionate about leading Teacher Training because I deeply trust and honour the process of a holistic and well balanced course.
I am excited and grateful to offer a training of quality to cultivate a life enriching and transforming experience.  I want to offer those who choose to embark on this journey of teacher training a well rounded instruction and exploration of all aspects of yoga, and then encourage them to honour their needs and pathways on their unique yoga journey.
6. What are the factors that make a great yoga teacher?
A great yoga teacher has an innate intuitive wisdom which resonates through living and practicing a yogic path whilst remaining authentic and embodied within everyday life.
7. What makes a great 200hr Yoga Teacher Training?
A  holistic approach and balance of course material so the training becomes a transformative experience for all involved.
The combination and wealth of experience from our four trainers, from four different continents, is quite amazing, and each can offer unique wisdom from four different yoga lineages.
8. What is the most important element for you to transmit in Golden Flow's training? It is anatomy, philosophy, breath? Something else?
The blend and marriage of all of these aspects is what it's all about on this training, as well as learning how to lead classes and teach with confidence. Within that, we will explore tailoring your teaching to students with varying needs and circumstances.
But there is also the added benefit of training in Golden Bay, which is a really powerful place energetically. I think we will be drawing on that energy ourselves as we teach our students, giving them a really incredible experience and inspiration to take that back out into the world. We are committed yoga practitioners with really good intentions, and we trust our training will be imbued with this energy,
9. Why did you choose to offer this training in Golden Bay, Nelson?
We live and teach yoga in an incredible and beautiful part of New Zealand – Golden Bay. It is an area fast becoming a hub for yoga community and destination holidays, however there are not a lot of options when it comes to teacher trainings in this region. We are nestled in between the Abel Tasman National Park and Kahurangi National Park with mountains behind and the ocean in front – quite spectacular natural beauty surrounds us here.
On a deeper level, Golden Bay has something really magical about it that goes beyond its physical beauty. It's a place where people come to restore and to heal, where they can leave behind the trappings of a modern world gone mad. It's a place where you can reconnect to yourself, and nourish yourself with this amazing training. Many people find that once they visit Golden Bay, they find it difficult to leave, or they just have to keep coming back, so we're excited to be offering this training here – introducing people to this beautiful place.
10. What can people expect when they join you for the training?
A transformational experience, in a beautiful location, led by a team of wholehearted yoga teachers, and nourished by good food.
You will be launched onto a path of deeper self-discovery and meaning, within a yogic framework. You will leave us feeling confident of your abilities to lead a class and adapt the practice for the varying needs of your students, as well as for your own home yoga practice. You will have gained a deeper insight into the different ways that you can live your yoga, on and off the mat.
This is also one of the most affordable and inclusive Level 1 teacher trainings within New Zealand..
11. Is there anything else you would like to add?
We look forward to sharing this life enriching experience with you! You can find us at Golden Flow Yoga for more information and to register.
About Aeven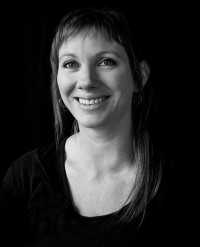 Aeven lives and teaches yoga in paradise in Golden Bay and Nelson, facilitating Golden Flow Yoga retreats, workshops, events and yoga teacher training. She is a Yoga Alliance registered ERYT-500 and completed her Level 1 training in 2010 and Level 2 in 2015. Aeven has immersed herself in many workshops and intensives in Iyengar, Ashtanga, Yin, Bikram, Satyananda, Anusara, Vinyasa Flow and other modalities. She is an advocate of  'teach people not asanas'.  Find out more about Aeven on Golden Flow's website here.