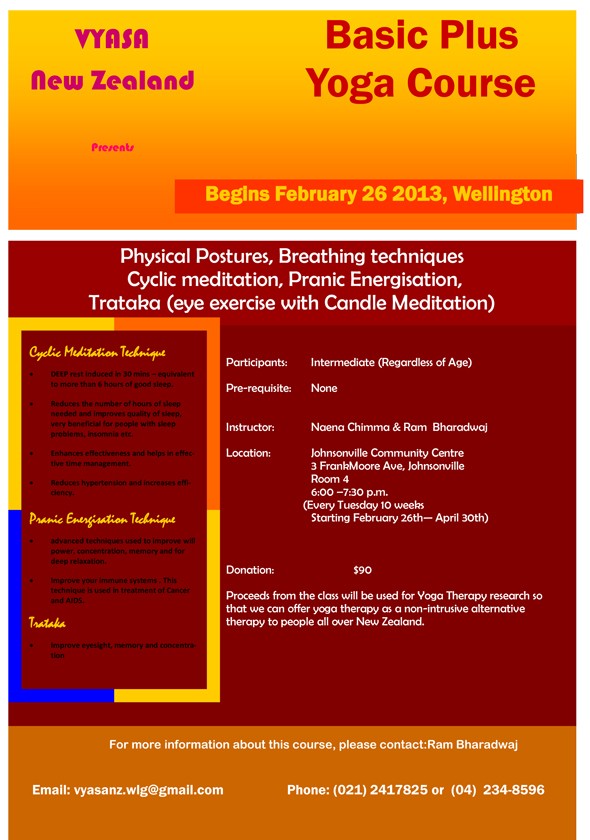 Physical Postures and Sun Salutations
For injury prevention and total body workout plus stimulation
Breathing techniques
Learn to breath the right way leading naturally towards meditation.
Cyclic Meditation Technique
DEEP rest induced in 30 mins – equivalent to more than 6 hours of good sleep.
Reduces the number of hours of sleep needed and improves quality of sleep, very beneficial for people with sleep problems, insomnia etc.
Enhances effectiveness and helps in effective time management.
Reduces hypertension and increases efficiency.
Pranic Energisation Technique
Advanced techniques used to improve will power, concentration, memory and for deep relaxation.
Improve your immune systems . This technique is used in treatment of Cancer and AIDS.
Trataka (eye exercise with Candle Meditation)
Improve eyesight, memory and concentration-