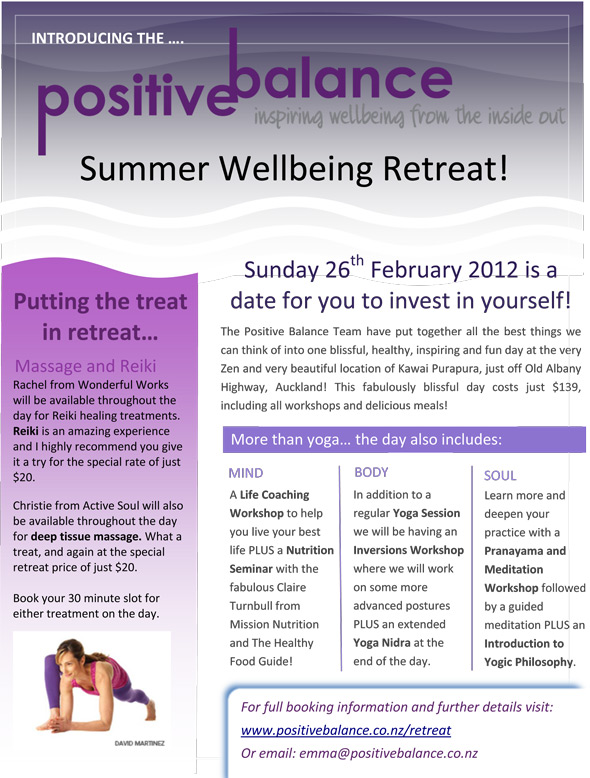 Positive Balance is super excited to announce its first Wellbeing Retreat!
Come and join us for a day of bliss – leave all your worries and obligations behind and spend a beautiful day focusing on fabulous YOU and your wellbeing!
The retreat will take place on Sunday 26th February 2012 at the very Zen location of Kawai Purapura, which is in a stunningly gorgeous native bush setting just off the old Albany Highway on Mill Lane.
The day itself will feature a fabulously blissful itinerary of yoga sessions, specialised yoga workshops, meditation as well as a life coaching seminar and a nutrition workshop with the fantastic Claire Turnbull from Mission Nutrition! PLUS… Reiki, deep tissue massages and the opportunity to peruse and purchase HardTail yoga clothing and a holistic book selection. There will also be time to walk in the stunningly beautiful grounds and swim in the pool! Heavenly!
Book now at Positive Balance!