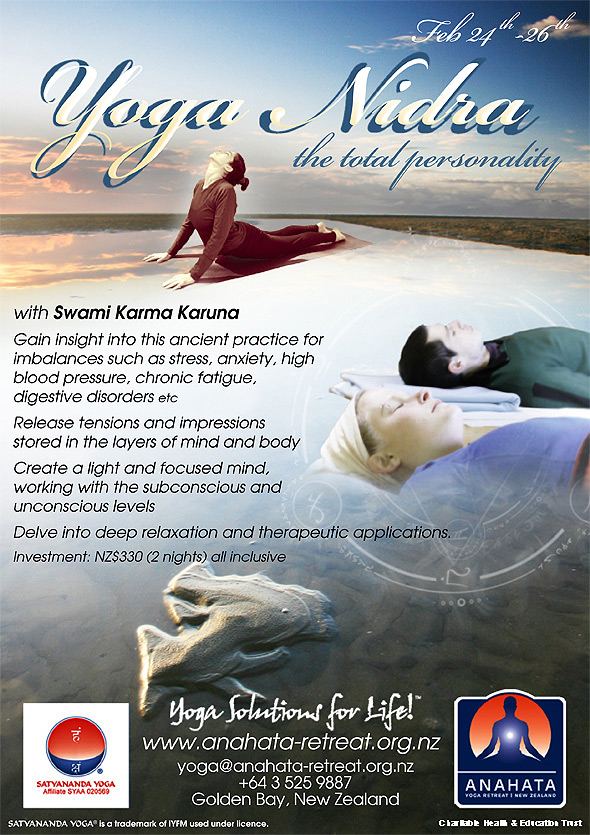 The practice of Satyananda Yoga Nidra™ crosses all the layers of the human experience, supporting integration, relaxation and health on all levels.
This retreat is open to all to receive the relaxing benefits of Yoga Nidra. It will also give yoga teachers, health care professionals, social workers and educators an insight into a very powerful and ancient practice that is highly applicable to the challenges of modern life.
Satyananda Yoga Nidra™ has a profound impact on the mind and these deep rooted influences, thus being used successfully in the treatment of various psychosomatic diseases.
You will gain insights on how to use these practices for imbalances such as anxiety, high blood pressure, sleep abnormalities, digestive disorders, breaking free of addictions and habits, working through fears and liberating yourself of mental limitations.
See our website for more info.