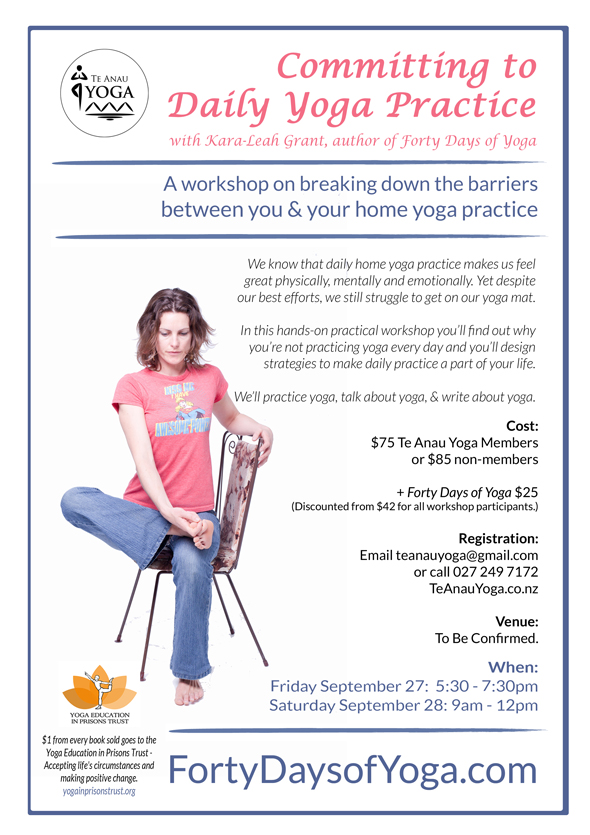 We know that daily home yoga practice makes us feel great physically, mentally and emotionally. Yet despite our best efforts, we still struggle to get on our yoga mat.
In this hands-on practical workshop you'll find out why you're not practicing yoga every day and you'll design strategies to make daily practice a part of your life. We'll practice yoga, we'll talk about yoga, & we'll write about yoga… using practice, talking and writing to get to the core of why we're not practicing and what we're going to do about it.
You'll leave the workshop with a clear strategy personalised for you and your life on how you're going to make yoga a part of your everyday life.
To register: Email Te Anau Yoga. Find out more about Forty Days of Yoga here.