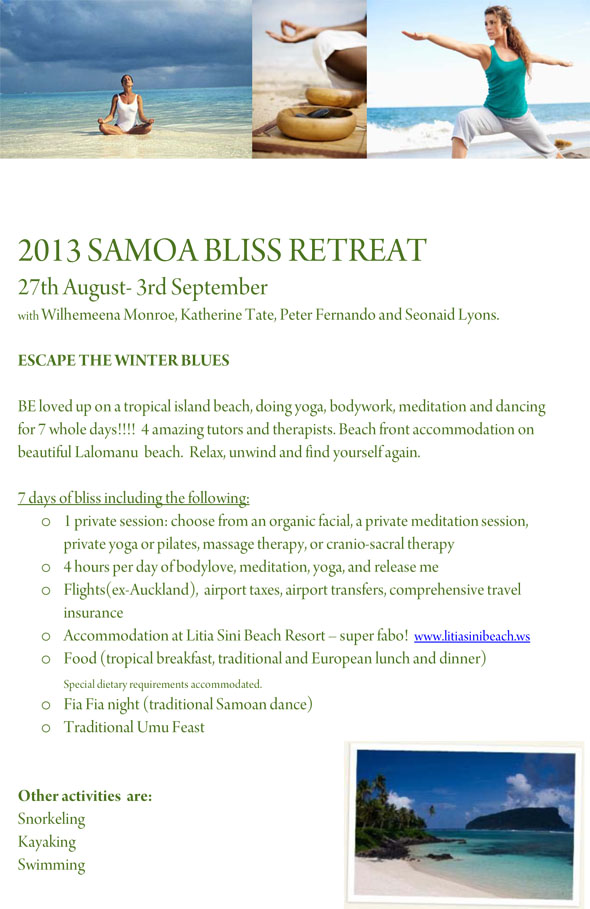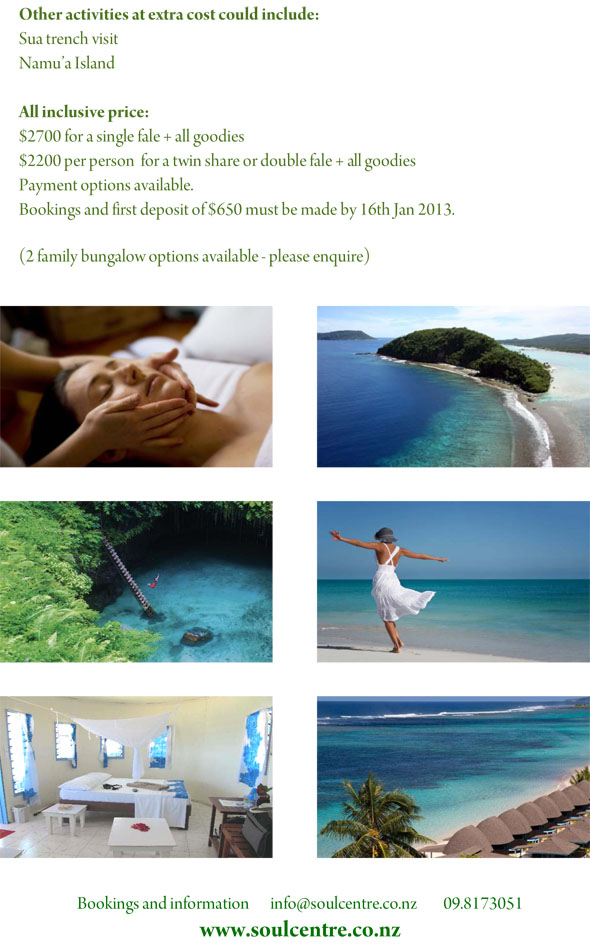 27th August – 3rd September 2013 Samoa Bliss Retreat
With Wilhemeena Monroe, Katherine Tate, Peter Fernando and Seonaid Lyons.
Escape the winter blues and loved up on a tropical island beach, doing yoga, bodywork, meditation and dancing for 7 whole days! Four amazing tutors and therapists. Beach front accommodation on beautiful Lalomanu beach. Relax, unwind and find yourself again.
Contact Soul Centre for more information or to register.
Are you ready to be transformed by Yoga?
Subscribe to our mailing list & every 2 months we'll send you a newsletter filled with Yoga goodness.
Thank you for subscribing.
Something went wrong.